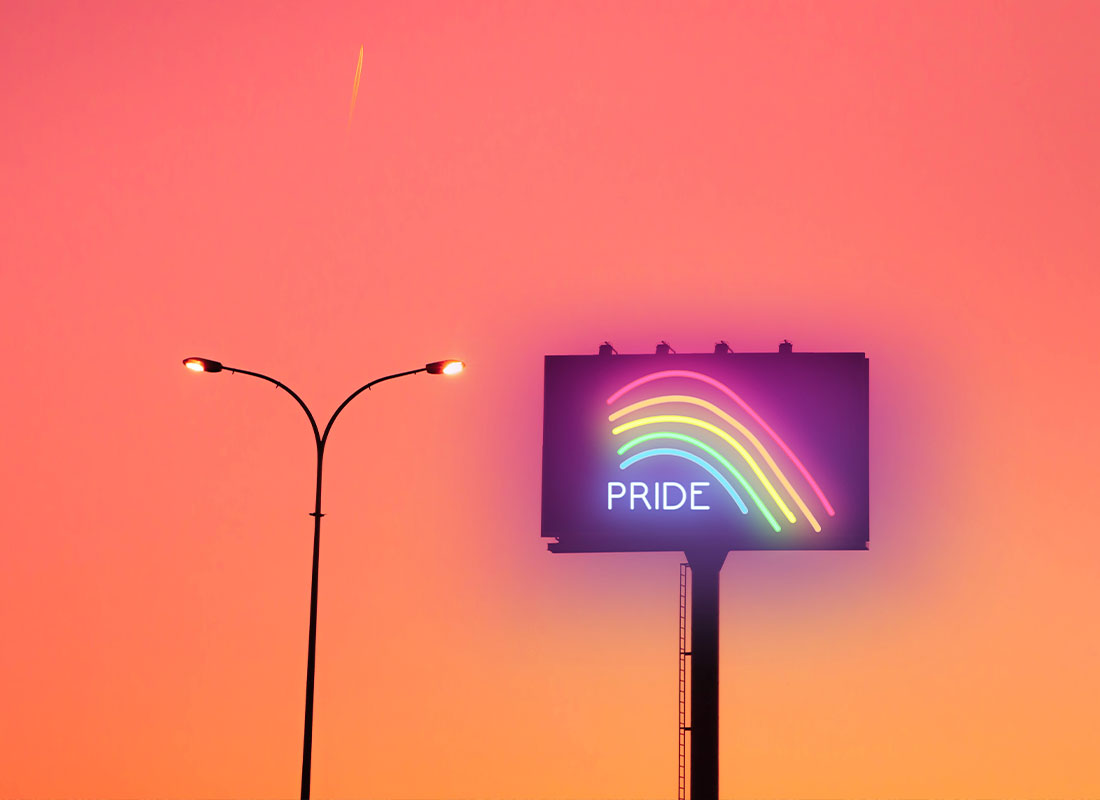 Reflecting on Pride 2020 has been a reflection on community, safety, and the incredible journey that Fujitsu has been on to promote Diversity and Inclusion.
In a year defined by a global health crisis, it is great to see the abundance of community initiatives still at the forefront of Fujitsu's agenda, such as International Women's Day, National Reconciliation Week 2020, and our very first Fujitsu Global Pride Event.
To me this is a reflection of Fujitsu's ongoing efforts to uphold our commitments as a responsible business within the Oceania region. It is comforting to know that despite the challenges we are all facing globally, Fujitsu is continuously looking at ways to create a more diverse, safe and engaged working environment, and to build a more sustainable world, as outlined in both Fujitsu Australia and New Zealand Responsible Business Report and the recent global revamp of the Fujitsu Way.
LGBT+ inclusion in the workplace
LGBT+ inclusion is highly crucial in the workplace. When you aren't able to be completely you, it is difficult to bring your full energy, perspective and focus to work as you are always worried about concealing a part of your life.
In fact, it is proven that an increase in workplace inclusion will result in greater job retention and higher employee performance.
I hope that one day we will be able to live in a world where everyone can be open about their identity in the workplace and talk about their weekends without feeling the need to hide the fact that their partner is of the same sex – as I used to do, when I first joined Fujitsu 14 years ago.
Fujitsu's journey along the rainbow road
In the 14 years that I have worked at Fujitsu, I have seen a real shift in the approach that we have taken as an organisation around Diversity and Inclusion. If you had told me a decade ago that I would be using pronouns in my email signature, I probably would have laughed at you and said that Fujitsu still has a long way to go. Today, however, this has become a reality.
As Fujitsu Oceania's Pride lead, I am proud to be working with a group of equally passionate individuals to drive forward Fujitsu's movement in becoming a more diverse and inclusive business. I am proud to be a part of an organisation that takes part in society's movement to celebrate the diverse strengths that people bring regardless of their race, gender, age, disability, or sexual orientation.
Although we have not reached the final destination at the end of the rainbow road, we are definitely steering in the right direction.
Pride at Fujitsu 2020 – a recap
Pride events are important. They celebrate how far society has come in LGBT+ inclusion but also remind everyone of the struggles which the LGBT+ community still face every day around the world.
This year, as part of our celebration for Pride Month, the Fujitsu Global community hosted our very first virtual Global Pride event.
Below are my top five highlights from this year's activities:
#PassTheRainbow Challenge
The #PasstheRainbow challenge was a campaign that demonstrated a powerful show of unity and our 'One Fujitsu' approach as we "pass the rainbow" to our colleagues across the world. Watch the final video from Fujitsu Oceania and Japan below!
Power of Pride Webinar
The Fujitsu Global Pride Community hosted a webinar to discuss the 'Power of Pride' with some of our partners and charity organisations, including Microsoft, Citrix and Fabryka Równości. During this panel discussion, we explored a range of topics including the value and importance of LGBT+ inclusion in the workplace, and the impact that COVID-19 has had on the LGBT+ community.
If you've missed our webinar, you can re-watch the 'Power of Pride' discussion here!
Virtual Pride Parade
A pride celebration is not the same without a Pride Parade!
With social distancing in place, Fujitsu took the parades online and held a Zoom party in celebration of Pride Month. During the call, we had pride classics playing in the background as virtual pride floats, submitted by colleagues around the world, moved across our laptop screens.
Fujitsu Pride Pledge
The Fujitsu Pride Pledge is a way of demonstrating our commitment to lesbian, gay, bisexual and transgender (LGBT) inclusion. As part of the pledge, we had a list of actions for the signee to commit to as an ally or as an LGBT+ person supporting others. Those who signed the pledge were asked to add the Pride Pledge icon to their internal photo.
It was great to see many of our colleagues show their support as an ally to the LGBT+ community.
Use of Pronouns in email signatures
As part of the Global Pride Pledge, we launched the use of pronouns in email signatures.
Pronouns are used in everyday speech and in all forms of communication. We regularly use them without thinking about how some individuals may identify differently to the genders implied by their pronouns. Using an individual's correct pronoun creates a safe and inclusive environment for them to feel respected for their identity and to be themselves.
It was great to see Fujitsu educate and give our staff the opportunity to show their respect and support for LGBT+ community through various ways.
The Future of Pride
As a gay man, I know I am lucky to live in a country that is becoming increasingly open in its views on Pride, as seen in the legalisation of same sex marriage in recent years. However, we have to remember that many members of the LGBT+ community around the world still face persecution, and even the death penalty, under their own legal systems today.
We need to remember that the conversations around LGBT+ inclusion shouldn't just be happening during that one month in the calendar year, but instead should be a topic of conversation all year round.
As the rainbow road stretches into the horizon, the world still has a long way to go before we can all reach the final destination together.
And when that day comes, I hope that everyone will be able to work in a place where they are able to feel safe, supported, and be completely themselves.