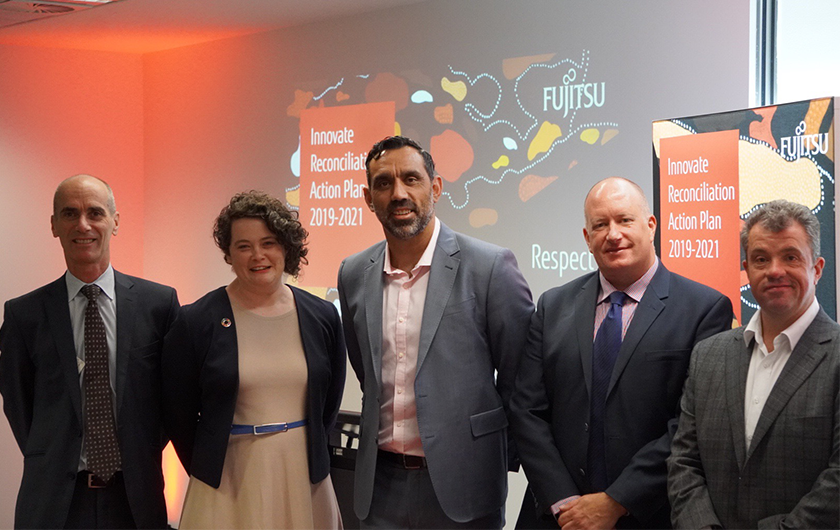 In 2017, in line with the launch of our first Reconciliation Action Plan, Fujitsu Australia amended its procurement policy to proactively procure products and services from suppliers that are Aboriginal and Torres Strait Islander owned, managed and controlled (Indigenous enterprise).
We are very proud to say that in just three years we have increased the value of this procurement spend and have now passed the $1M milestone!


We have worked with our partners the Indigenous Defence & Infrastructure Consortium (IDiC) to incorporate Supply Nation certified businesses into delivery chains for our major government and commercial customers across Australia, including in regional areas, helping build Indigenous capability in the technology supply chain. Fujitsu is also a Supply Nation member, and we have incorporated Indigenous-owned businesses within our own supply chain. To support our Indigenous supply chain during the COVID-19 outbreak, we have also provided cashflow relief by reducing the payment terms for our Indigenous suppliers.
In late 2019 we launched our Innovate Reconciliation Action Plan which sets out our continuing commitments to First Nations inclusion in our supply chain. At the launch, Adam Goodes, CEO of IDiC and former Australian of the Year spoke to SkyNews about the importance of Supply Chain diversity for Indigenous communities. Watch the interview below.
Fujitsu AUS
April 30, 2020