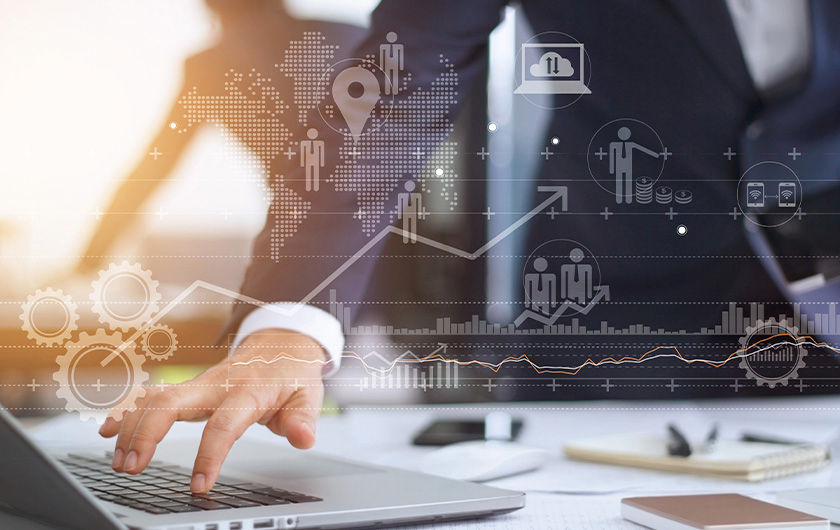 Most business leaders instinctively know that it's important to be agile but a recent report reveals that business agility may be more important than you think.
The global study commissioned by Fujitsu showed business agility is seen by 84 per cent of respondents as a vital factor in the success of their organisation, with the ability to change seen as key to success over the next three years by 81 per cent of respondents.
For the purposes of the study, success was defined by financial growth and reputation.
It's no surprise that agility came out on top when it comes to factors contributing to business success. Being able to change to meet evolving market conditions has always been important for businesses. However, the pace of change has never been so fast and the prevalence of market disruptors quite so confronting for legacy businesses.
To achieve the agility, they need to be successful, businesses need to implement a flexible IT structure, usually based on a hybrid IT approach, that supports fast implementation of next-generation technology, which is aligned to business outcomes.
This capability sets the scene for businesses to pivot to the next emerging technology or business model faster than legacy organisations can. This is important because 78 per cent of Australian leaders believe digital technology is important for harnessing business innovation. And, 79 per cent acknowledge that digital technology has already improved the products and services they provide. Consequently, 84 per cent of Australian leaders recognise that business agility will be vital to the future success of their organisation.
While agility is incredibly important and only likely to grow in significance, there are other factors that can help businesses be more successful.
For example, 76 per cent of Australian leaders said the happiness of employees was intrinsically linked to their organisation's success. This is in line with modern views on human resources, which recognise that engaged and happy employees can have a remarkable effect on the company's fortunes.
71 per cent of leaders said employees have an increasing amount of influence on their business. While financial growth and a good reputation are the top success indicators, 35 per cent of Australian leaders felt that success was defined by maximising the potential of and creating new opportunities for employees. 81 per cent also say they're confident that they acknowledge and reward all employees who've had a positive impact on success compared with just 70 per cent of business leaders globally.
These results are encouraging as far as the Australian business landscape is concerned. They suggest that business leaders are aware of the levers most likely to affect business success. The next step for many businesses is to work out how to pull those levers in the right way for their organisations.
Working with a partner such as Fujitsu can help. Fujitsu is focused on co-creation with stakeholders and customers to use technologies like artificial intelligence, Internet of Things, and cloud to give organisations the agility they need to adapt and respond to changing market conditions and employee expectations. Digital technology helps achieve a balanced approach that lets organisations positively affect employees, customers, and citizens.
To download the full report, click here.
To find out how Fujitsu can help your organisation pull the right levers for success, contact us today.