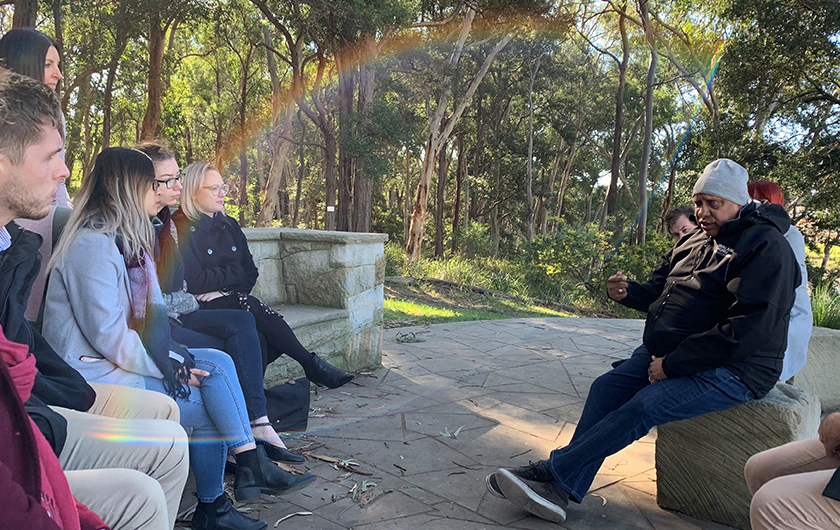 Australia is much more than sandy beaches, koalas and vegemite. It is home to the world's oldest living continuous culture of Aboriginal and Torres Strait Islander peoples (together 'Indigenous Australians'), who make significant contributions towards our rich cultural tapestry.
The legacy of colonisation has created a gap in health, life expectancy and education between Indigenous and non-Indigenous Australians. For example, Indigenous Australians are severely underrepresented in the STEM (Science, Technology, Engineering and Mathematics) industry and are significantly disadvantaged in regards to employment opportunities.
Our past is reflected in the present and unless actions are taken to heal historical wounds, future development and unity will prove challenging. Recognising and valuing Indigenous Australian culture, history and rights is essential in closing the gap between First Nations and all Australian people – the journey of reconciliation.
Fujitsu has made a commitment to advancing reconciliation in our spheres of influence. In 2018, we launched our first Reconciliation Action Plan (RAP). The RAP spells out Fujitsu's contribution to reconciliation by creating opportunities throughout our supply chain, showing respect in dealings with Indigenous Australian communities and developing and strengthening relationships with STEM and higher education organisations. Our RAP, which is endorsed by the peak body Reconciliation Australia, forms part of our overall commitment to Diversity and Inclusion in the Oceania region and is incorporated in our 'Cultural Diversity' pillar.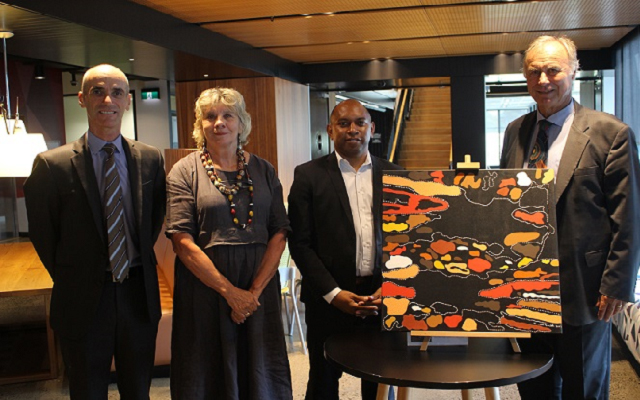 The launch of Fujitsu's 2018 Reflect RAP was celebrated in our Macquarie Park head office. Left to right:
Fujitsu Oceania CEO Mike Foster,
Aunty Julie Janson (Darug Elder),
Supply Nation Deputy CEO Jason Timor,
MP for Bennelong John Alexander OAM.
In July 2019 we are proud to be launching our second RAP. Following 2018's theme of Reflect, the 2019 Innovate RAP signifies our increased ambition to shape a tomorrow that is equitable, rewarding and prosperous for all Australians. Innovation is at the core of everything we do, from formulating business-driven technology solutions to discovering and building pathways for greater empowerment of Aboriginal and Torres Strait Islander peoples and communities. The two year commitment seeks to enact change both within our organisation and externally as a contribution to society at large. It outlines both short and long-term initiatives, such as:
Developing, implementing and communicating a cultural learning strategy for our staff.
Increasing the percentage of Aboriginal and Torres Strait Islander staff employed in our workforce.
Inviting a local Traditional Owner or Custodian to provide a Welcome to Country or other appropriate protocol at significant events. For example, such proceedings opened our 2018 Fujitsu World Tour.
Developing commercial relationships with Aboriginal and/or Torres Strait Islander businesses. We are proud to say that we increased our spending with Indigenous owned businesses from $4.5k in FY16 to $273k in FY18 as a result of our Reflect RAP commitments.
Celebrating cultural events like National Reconciliation Week (NRW).
From the 27th of May to the 3rd of June, Australians across the country celebrated NRW. The dates that bookend the week commemorate two significant milestones in Australia's reconciliation journey – the 1967 referendum and the historic Mabo decision, respectively. It's an opportunity for Australians to learn about our shared histories, cultures and achievements, and to explore how each of us can contribute to the reconciliation journey. This year, the NRW theme was 'Grounded in Truth Walk Together with Courage'. The theme invites Australians from all backgrounds to join the national movement towards a unified future.
During NRW in 2018, Fujitsu team members had the opportunity to participate in a virtual reality experience that put them 'in the shoes' of an Indigenous Elder in Australia's Northern Territory. This year, we took a group from our head office to participate in a 'Yarning Circle' at Macquarie University - an informal cultural exchange with an Aboriginal Elder and Aboriginal & Torres Strait Islander members of our local community.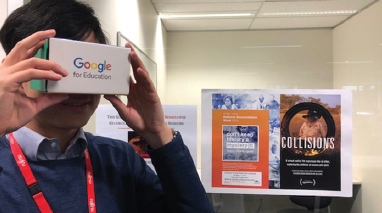 Participating in the Virtual Reality film 'Collisions' as part of National Reconciliation Week 2018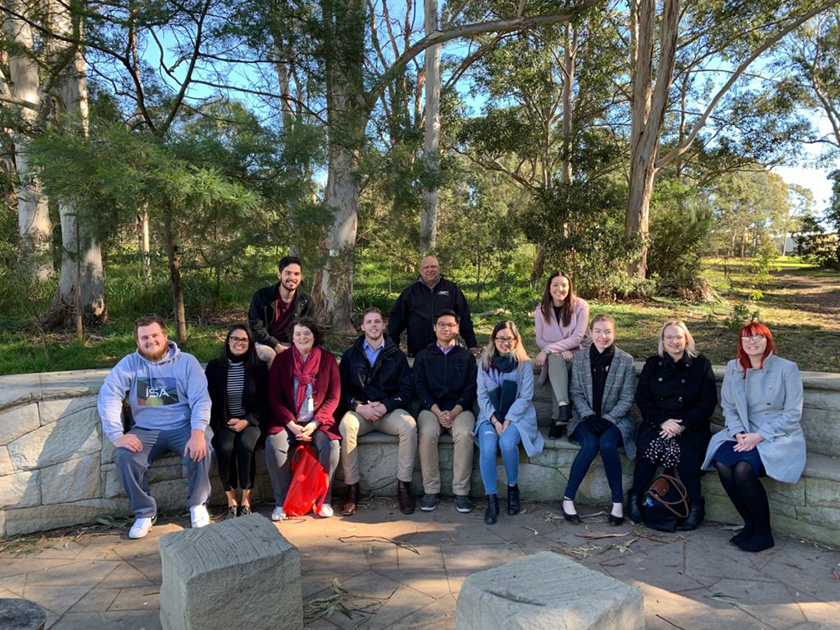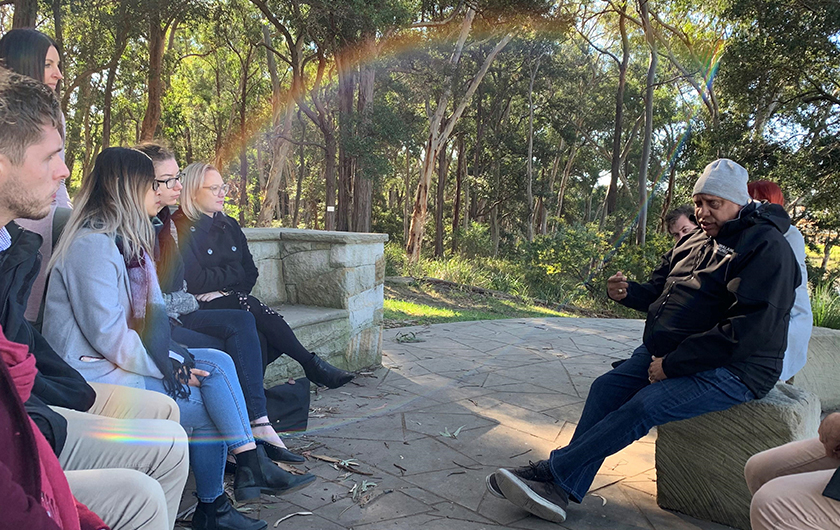 Participating in a Yarning Circle as part of National Reconciliation Week 2019
Our Reconciliation Action Plan will see Fujitsu continue to strengthen the connections we have made with Aboriginal and Torres Strait Islander communities. It will increase our ambition and commitments, driven by the key pillars of reconciliation – relationships, respect and opportunities.
Please click here to access our local portal and read about how we plan to create real change within our organisation. With the support of employees, partners and customers alike, we are moving closer to our vision of a reconciled future.