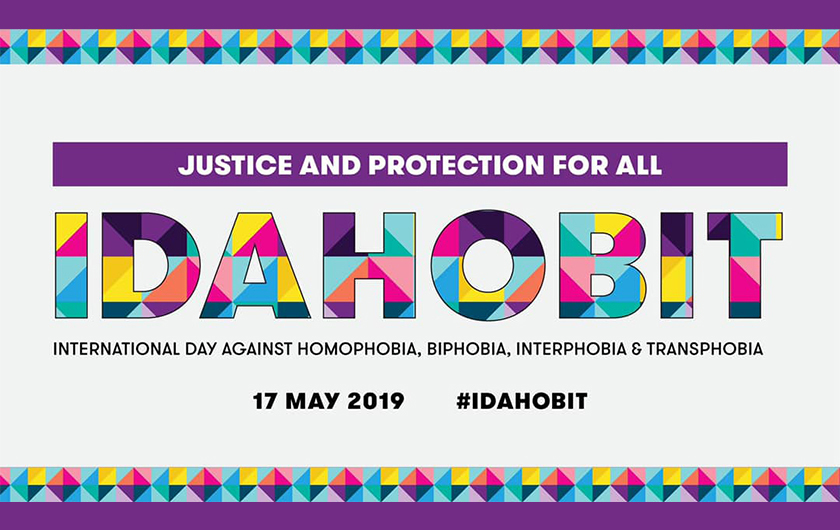 Fujitsu has a commitment to diversity and inclusion across our operations in Australia and New Zealand. We pride ourselves on our people, who come from various backgrounds and communities, and we seek to create an environment where people can be completely themselves. Fujitsu aims to be a safe place for all lesbian, gay, bisexual, transgender, intersex and heterosexual people, and in 2018 we were proud to partner with Pride in Diversity, the leading workplace LGBTI+ inclusion support organisation.
May 17 is IDAHOBIT Day – the International Day Against Homophobia, Biphobia, Intersexism, and Transphobia. This is a day to celebrate diversity, while also recognizing that discrimination prevents many people from 'being completely themselves', including in the workplace. For IDAHOBIT Day 2019, Fujitsu is proud to have launched its new Guidelines for Workplace Gender Transition, announced today at an internal event with guest speakers Nicki Elkin from Pride in Diversity and Kimberly Olsen from Uniting Australia, who spoke movingly about her own experiences.
The Guidelines are intended to raise awareness about the transgender community, promote understanding, and provide guidance for all stakeholders when a transgender ('trans') person chooses to transition from one gender to another whilst continuing employment with Fujitsu. As part of these guidelines, we are also pleased to provide our people with best-in-class benefits. These include Special Transitioning Leave (10 days paid leave while Fujitsu makes the required internal changes needed to assist with the transition, such as updating employee records and briefing teams) and a $500 wardrobe contribution, which recognizes that employees who are transitioning may incur the expenses that purchasing a new wardrobe may bring. These benefits seek to create a safe and supportive environment in what may be a very stressful time for colleagues.
Over the last 12 months we have launched our LGBTI+ employee support network in the Oceania region and participated in the Australian Workplace Equality Index survey for the first time; and our working group is currently putting together plans for the rest of 2019 – and beyond! These activities have all helped to inform future decision-making, to make Fujitsu Australia and New Zealand a place where everyone feels free to be completely themselves.
#TransVisibility
#IDAHOBIT Day
INTERNATIONAL DAY AGAINST HOMOPHOBIA, BIPHOBIA, INTERPHOBIA & TRANSPHOBIA – 17th May – https://www.idahobit.org.au/
Contribution by Will Noble
Chair | LGBTQI+ Working Group
Fujitsu Australia & New Zealand Diversity & Inclusion Council