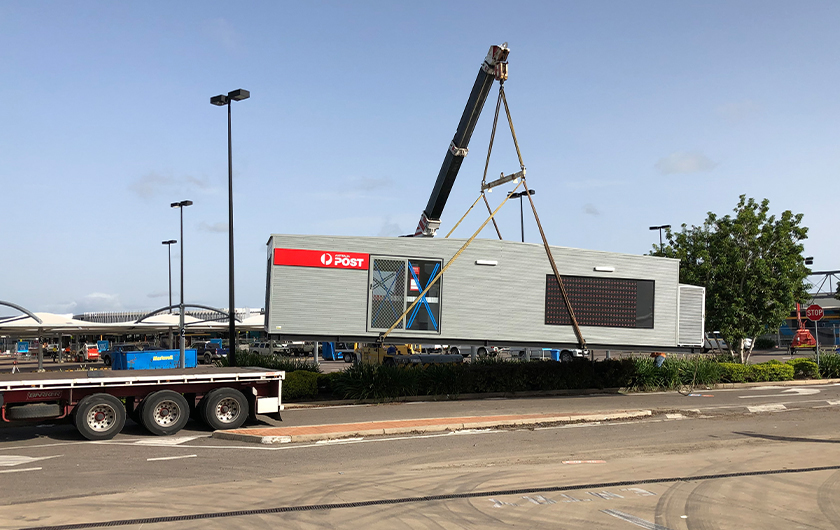 Thousands of homes damaged as flood waters destroy Townsville, residents walking knee-deep almost falling over, flooding as high as garden fences and several businesses unable to trade due to damage…
In February this year, Townsville in North-eastern Queensland, faced a years' worth of rain in just 7 days, forcing hundreds of residents to evacuate and inundating thousands of homes and businesses with floodwaters. This event drastically changed the lives of the town's 180,000 residents in the space of a fortnight. One such organisation still dealing with the fallout is Australia Post – one of Fujitsu's major customers in Australia.
Fujitsu is proud to share our teamwork and coming together of resources, working closely with Australia Post to minimise the downtime of Post Offices impacted by these floods. Fujitsu provides Retail Field Services for Post Offices nationwide, providing working equipment which will sustain smooth operations, instrumental to small communities, particularly those in remote regions of the country. In the wake of the floods in Townsville, the strength of our relationship with Australia Post truly showed, as we worked around the clock to get core community services back up and running.
With news that up to fifteen Australia Post sites may have been affected by the floods, it became clear that Fujitsu had to step up, attending daily action meetings and ensuring all impacted sites would be back running as normal, as soon as possible. With three Post Offices hit by the floods on Thursday 7th February, there was a requirement for EPOS terminals. The standard timeframe of replacing a service such as this, would have resulted in core community services being out of action for the next month. Working with Australia Post, Fujitsu put community impact at the forefront of their minds, working to make sure that EPOS terminals were staged, tested end-to-end, shipped by express courier and installed quickly. This allowed Australia Post to stand up a portable office in only 4 days – an activity that would usually take 8 weeks. This teamwork was vital to providing a continuity of core services for communities in Townsville. With calm minds working together amidst the chaos, the strength of the Fujitsu/Australia Post relationship really shone through.
Both teams ensured a rapid response in a very trying situation, to get essential services up and running, providing much needed continuity to communities who were still coming to terms with the tragic effects of the floods, and only just beginning the rebuilding process.
This is a great example of Fujitsu coming together with a key customer – Australia Post, to create a positive difference in providing local community services, particularly within a very trying time for all in Townsville.
For further information about the Townsville floods or to see the devastating effects on the region, watch the ABC video here.
Fujitsu Oceania
April 8, 2019