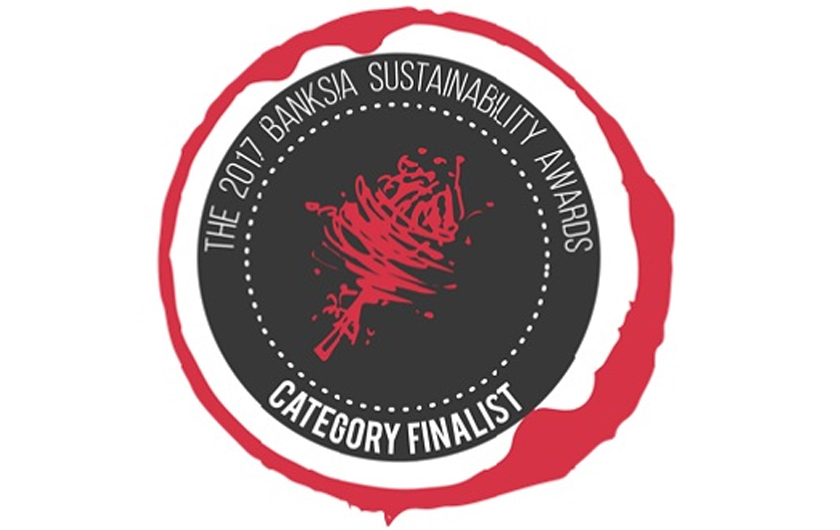 Fujitsu is proud to announce that the Australian #SMARTer2030 report has been nominated as a finalist in the Banksia Sustainability Awards for 2017. The awards are the longest running and most prestigious of Australia's sustainability awards.
Written in partnership with Telstra, the #SMARTer2030 report has received accolades since its release late last year and is a nominee for the Banksia 'Communication for Change Award'. This award recognises leadership and achievement in raising awareness and understanding of sustainability issues as well as promoting tangible change in values and behaviour that support a greater uptake of sustainable practices.
The report examines the 2015 Global e-Sustainability Initiative (GeSI), SMARTer2030: ICT Solutions for 21st Century Challenges and puts these global opportunities into the Australian context. Our report reveals that if the technologies modelled were fully adopted, that ICT can potentially support the Australian Government to surpass its carbon reduction target.
The report features a range of case studies across a variety of industries that demonstrate how Fujitsu and Telstra are using a range of technologies to help customers to achieve business and environmental benefits.
Some of the key findings of the SMARTer2030 report include:
ICT provides significant environmental benefits such as increasing agricultural crop yields while reducing water and petrol use;
eWork can free up $AUD11.8 billion in capital expenditure through the reduced need for infrastructure;
eHealth can support 7 million people a year to engage with health practitioners remotely, in real time and on-demand
For more information and to download the report at the following link:
http://www.fujitsu.com/au/solutions/business-technology/sustainability-consulting/thought-leadership/smarter2030/index.html
Fujitsu Oceania
October 26, 2017