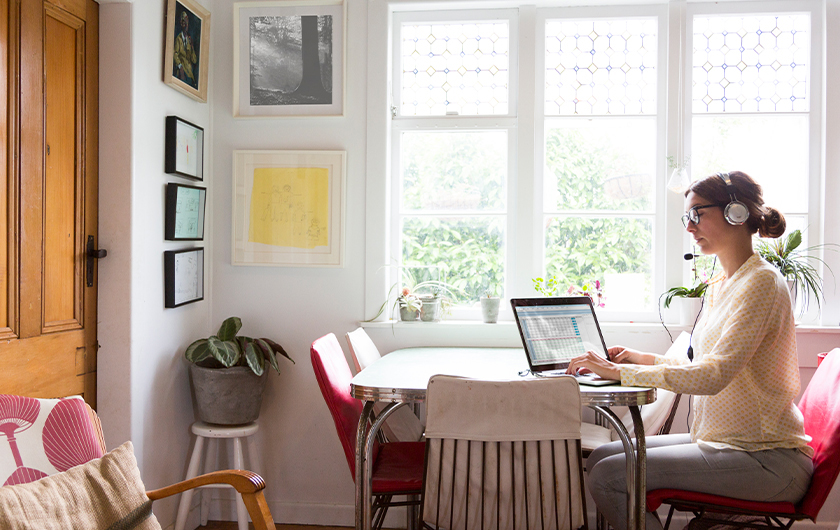 In Fujitsu's efforts to support equal opportunity and make flexible work part of our company's DNA, this latest blog post features three Fujitsu women, highlighting their experiences with flexible working arrangements after returning to work from maternity leave.
For Jillian Bungate being out of the workforce for 10 years as a stay at home mum made it incredibly difficult to re-apply for a job. Looking at junior roles and lacking confidence, she was grateful for the day she vented to a fellow mum who happened to work at Fujitsu. With a new role on offer that matched Jillian's work history and studies, she willingly applied and threw herself into a full time role.
"With a husband that works a job with lots of travel, juggling online studies and two kids that never knew life with a working mum, my decision to go full time led to a crazy house, upset kids and an unhealthy lifestyle for my family. I worried over how to manage the situation thinking I'd have to resign only 8 weeks in to my grand return to work! But my manager reassured me we could make a plan to reduce my work hours as well as offering me the flexibility around when I worked those hours," says Jillian.
Chiara Charlton experienced a similar process after having been with Fujitsu for 5 years before leaving for maternity leave. While she applied for 11 months of leave, Chiara returned to Fujitsu after 9 months off, returning four days per week initially and then increasing to five days. Chiara found the return to work very easy and was in regular contact with her new manager and other team members running the team while she was away.
"There had been an organisational change during my maternity leave and although my role stayed the same, my team and reporting structure had changed. However I was kept up to date in the months leading up to my return to work and my team were very supportive of my plans. Over the last 2 years my manager has been very accommodating if I have needed to flex my hours to care for my young daughter," Chiara explains.
It was a similar story for Erin Ireland, who had been with Fujitsu for 4 years before she commenced maternity leave in 2016. Having only recently returned to work, Erin stated her manager Alistair was very supportive and flexible of her needs after the birth of her first child. When she returned to work, she was offered the same role working three days per week with the ability to work from home when needed.
"Fujitsu was flexible in the number of days I was able to return and my manager checked up on me regularly in the first few weeks to make sure I was finding my feet again! The openness and understanding I am receiving from my team members is exactly what I need right now," says Erin.
Pictured:Erin Ireland and Chiara Charlton.
Jillian's experiences exemplify the can-do attitude of people managers as she recently cut back her working hours again due to health concerns. This resulted in not only reduced work hours but adjustments to the work environment to accommodate her needs.
"One of my biggest worries about returning to work was around my kids – with no immediate family nearby I worried about what would happen if my children were sick. Fujitsu's flexibility with being able to work from home when needed, means this is something I never have to worry about. My flexible hours also ensure I don't miss my children's important events or activities. This may seem small but it means the world to my kids!" Jillian explains.
Erin shared how difficult it is returning to work and the importance of working for a supportive organisation. She found in week three of her return, she was rundown and miserable as she attempted to work at full capacity in all areas of her life.
"I needed the advice of wiser people telling me to slow down and that some days it was OK not to give 100%. It's now been 3 months since my return to work, and while I'm still trying to find the right balance I've also become a much more productive worker through the support of my team mates," says Erin.
Erin believes the best advice to all 'return to work' parents would be to find someone who has done it themselves recently and to share experiences over a peaceful coffee. "Taking 15 minutes out of your day will make the next 2 hours of work so much more positive and productive."
Insights from these three like-minded women reveal that the work-life balance offered at Fujitsu makes being a working parent not only doable, but far less stressful or daunting than it may seems. Thank you to Jillian, Chiara and Erin for sharing their work and family experiences and providing insight into Fujitsu's flexible work policies.
Flexibility is something that Fujitsu offers at all life stages, in both formal and informal ways and is part of our company's DNA. Fujitsu has recently run focus groups with both male and female employees gaining insight into what employees would like to see embedded into new workplace policies. To read more about life at Fujitsu click here.

Fujitsu Oceania
August 31, 2017