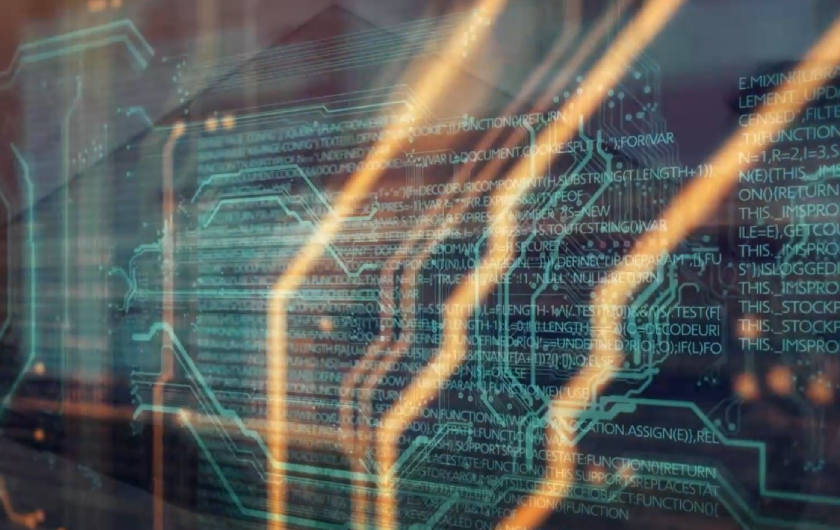 What is the definition of "digital transformation"? If you've become almost deaf to the term because it is used so much, you might have missed a recent subtle shift in its meaning. When the IT industry first started talking about Digital Transformation, or "DX", the focus was on technologies that could help businesses become more efficient, manage cashflow more effectively and streamline IT estates.
Today, data rules. The emphasis has shifted to the implementation of digital technology to unlock the value of corporate data. Ultimately, the success of any company's digital transformation journey relies on leveraging the vast amounts of unstructured data it is accumulating, through turning it into meaningful insights that create competitive advantage.
Four imperatives for a data-driven business
But how far have European organizations actually understood this shift? At Fujitsu, we wanted to take a step back to get a clear picture of how the whole market is progressing towards becoming data-driven. We asked analyst firm, Freeform Dynamics, to undertake independent research into European businesses' progress towards fully harnessing the potential of their data.*
Freeform Dynamics based its evaluation of businesses' data-driven maturity on four key areas:
Culture and Mindset (i.e., their attitude to IT investment).
User Experience (i.e., the consistency of data sources and the ease of data use).
Data Management (i.e., from defining clear ownership and responsibilities to having effective processes in place).
Systems and Infrastructure (i.e., having the right tools and supporting technologies in place to extract the most value possible).
Freeform's analysts then defined the characteristics expected at four different levels of maturity for each area; Level 1 was characterized as "data starved", Level 2 as "data sustained", Level 3 "data empowered" and the most mature Level 4 was characterized as "data-driven" businesses.
This objective assessment model underlines that the vast majority (a whopping 91%!) of organizations fall in the middle ground at levels 2 and 3 when it comes to overall data maturity. And fewer than five percent of organizations can be considered truly data-driven. As we will see, this is in marked contrast to businesses' own estimations of their progress.
Lessons from the research
A data-driven business requires wide ranging skills across many technology areas – skills that not all businesses possess. When viewed by industry, financial services lead the way, with 10% achieving data-driven status, followed by telecoms at seven percent. Geographically, the UK had the highest percentage of data-driven business at eight percent. Most European regions (DACH, France, Finland, Sweden, and Benelux) have five percent. The laggards here are Spain at two percent and Denmark, where none of the respondents thought they were yet a data-driven business.
There is much more at stake here than simple one-upmanship. Businesses that scored higher at leveraging their data are also performing better in many key areas – from innovation and ideas development to efficiency and achieving key business outcomes such as market competitiveness.
So, what can organizations in the lower maturity bands learn from those which are data-driven? Businesses at this level of data maturity have many common characteristics in terms of how they go about gaining and sustaining an advantage. All of them work on achieving consistently highest quality data. They are also implementing approaches based on AI and data science, and empowering employees both individually and as part of multidisciplinary teams. These data-driven organizations also stood out in their more established use of advanced technologies across all areas of their IT estates.
Know where you are starting from
When it comes to barriers to maturity, perhaps the greatest is the overestimation of current progress I mentioned earlier. When asked how far they are from their data-driven goals, a surprising 63% believe they are already there! To put it mildly, this is a significant overestimation, probably due to a lack of understanding of the pre-requisites and expectations from a truly data-driven enterprise.
No doubt it is challenging to make the changes needed for data maturity. This is particularly true when it comes to changing the corporate mindset or culture. Businesses frequently named hurdles such as lack of senior-level air cover, cultural resistance, and internal politics, in addition to a number of other people-related and organizational issues.
But it's not just internal challenges that face businesses on their data maturity journey. That's in part because becoming data-driven does not have a clear endpoint. Changing customer behavior, shifting market dynamics and the relentless advance of technology mean that it is an ongoing evolution. But there's no denying that businesses have much to gain from enhancing their digital maturity. Just moving from one maturity level to the next significantly improves prospects of enhanced business performance and – let's be honest here – increases the likelihood of survival.
A foundation to digital transformation
Those businesses that are still less data-mature should act soon to avoid digital disruption. The survey findings are also a reminder that the technology industry narratives naturally focus on the stories of the trailblazers, and the mainstream tends to move much more slowly. However, this also suggests there's significant further industry disruption to come, as more players seize the data-driven opportunity, and others fall by the wayside.
This is especially relevant in 2020 – the year in which traditional processes have been turned on their head by the Covid-19. For many organizations, the pandemic has been a wake-up call that underlines the importance of data. To survive – or even prosper – in times of turmoil, you need data at your fingertips – whether this relates to keeping track of inventory supplies in your warehouse versus sales trends or if you are looking for tell-tale signs which will provide an early warning related to disruption along your supply chain.
Organizations can only be as successful as the data they can capture and integrate into their enterprise operations to make disruptive business decisions. Therefore, innovation in technologies like AI and data science is of little value if the data used is insufficient, partial, or of poor quality. And when it comes to security, enterprise data is distributed across many locations, from edge to core to multiple clouds. Consequently, maintaining control, protecting, and securing data while maximizing business value is challenging for businesses to tackle alone. Fujitsu, with an innovation rich environment and its broad partner ecosystem, has created a proven methodology co-creating with organizations to build the foundation to a data-driven enterprise.
It's probable you will recognize your organization in one of the data-maturity bands identified by Freeform Dynamics in our survey. Here you find out how Fujitsu can turn your data-driven vision into reality.
* The survey was undertaken in June 2020 with 400 businesses in Austria, Benelux, Denmark, Finland, France, Germany, Spain, Sweden, Switzerland, and the UK. Business size was split equally between those with more than 5,000 employees and those with between 1,000 and 4,999 employees.
Fujitsu
September 14, 2020