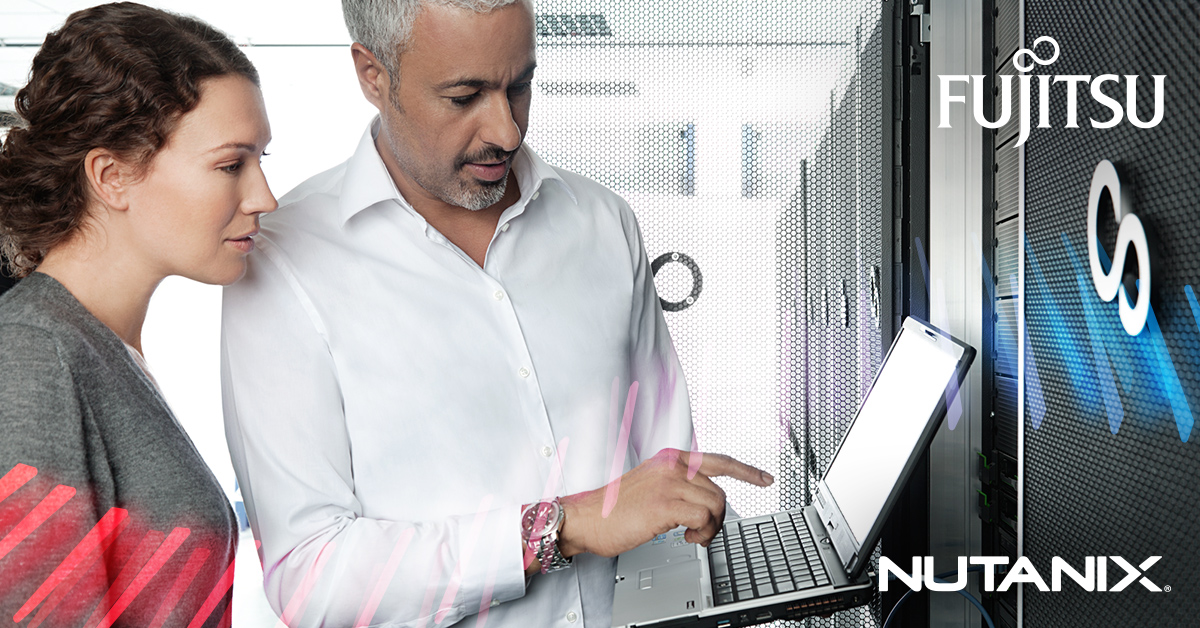 The economic upheaval from the pandemic means time is money. So businesses need to use time and resources as efficiently as possible.
Alongside this, most businesses are also realizing the urgent need for transformation following the rapid changes to customers' purchasing decisions and interactions with brands.
If organizations can easily identify and deploy infrastructure solutions for their specific needs, it frees up time. They can then dedicate the newfound time to strategizing and implementing business plans.
Fujitsu's PRIMEFLEX branded integrated systems has been designed to do just this. It can fast track the decision-making and implementation phase of customers based on their individual requirements.
The introduction of the Intel SELECT based PRIMEFLEX for Nutanix Enterprise Cloud is an additional step in this direction. It aims to bring to market a full solution stack that's fine-tuned for analytical workloads and consistent application performance needs. It also uses second-generation Intel Xeon Scalable processors and is developed in partnership with Nutanix and Intel.
A fully validated, pre-tested and certified hardware/software stack like this allows customers to speed up their path to hyper-converged infrastructures. The all-in-one solution significantly reduces hardware testing and tuning requirements, which accelerates time to value. It's also optimized for analytics, workspace and general-purpose hyper-converged infrastructure (HCI) workloads
The benefits are increased productivity, better efficiencies, and higher profits. And Fujitsu customers around the world have proven it. In this blog I'll outline some short case studies on how customers have solves their problems and found success by using the Intel SELECT based PRIMEFLEX for Nutanix Enterprise Cloud.
How Diennea grew international business
For Diennea, a multi-channel digital marketing company from Italy, the challenge was to grow business internationally. To do this it needed to centralize systems for efficient management. The only way this was possible was if they found y needed a solution that offered flexibility high performance, reliability, and security.
Fujitsu PRIMEFLEX for Nutanix Enterprise Cloud fully met their needs by:
Providing centralized monitoring and protection capabilities
Achieving GDPR compliance through data encryption
Reducing TCO by 60%
How Kramer & Crew transformed its infrastructure and data center
For Kramer & Crew, a German IT service provider with operations across Europe, the challenge was to migrate to a hyper-converged infrastructure while redesigning its data center.
To do this Fujitsu implemented a highly scalable hyper-converged infrastructure, which achieved:
Higher scalability
Flexible adaptation to specific requirements
Maximized planning of security and cost transparency
How Aessenta launched a new cloud service
Aessenta, a service provider in the UK, spotted a gap in the market. Nutanix-as-a-service could provide customers with flexible, affordable cloud services based on a software-defined solution. To make this happen Aessenta needed to find the right hardware partner to underpin its new cloud offering.
Fujitsu was the choice and was able to provide the solution which helped achieve:
Easy and affordable scaling
Securing 12 customers within two months
Profitability within three months
How GKV gained a more efficient IT infrastructure
For GKV, a German IT service provider for statutory health insurance providers, the challenge was to find a reliable high-performance IT infrastructure. It needed to offer maximum economic efficiency, flexibility, and scalability.
Fujitsu contributed a completely integrated HCI. This helped achieve:
Easy administration which reduced complexity
A high degree of modularization, flexibility, stability and scalability
A decrease in overall operating costs.
To quickly replicate similar successes in your own business, find out more about the Intel SELECT based PRIMEFLEX for Nutanix Enterprise Cloud here.