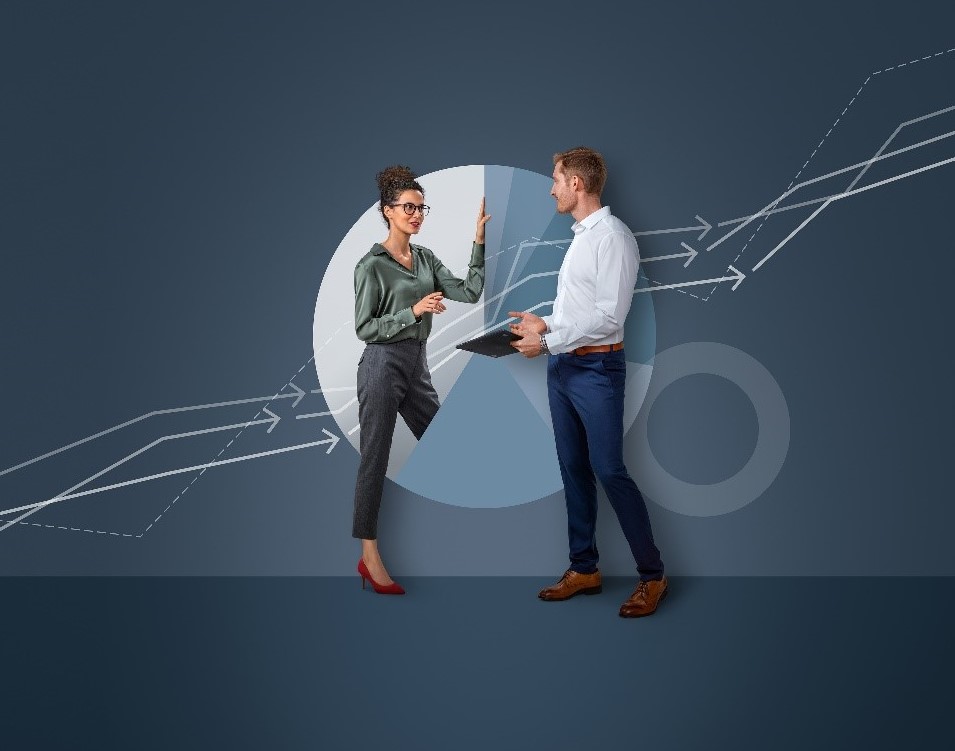 The truth of the old saying 'necessity is the mother of invention', has once again been proven by the Covid-19 pandemic. As people around the world have been forced to make rapid, drastic changes to their lifestyles, and further leading the world through another wave of incredibly rapid change.
There has been a steady evolution over the last two decades. Then, IT was a business support function, working in the background. Today, IT is a major transformation agent and enabler. Driven by new demands, this curve has kicked upward in the last few months to become business-critical – the digital lifeline that holds companies, societies, and families together during the lockdown.
Despite the vivid imagination of dystopian science fiction writers, technology cannot (yet) prevent pandemics, but it can prevent the spread by enabling your employees to work from home safe, providing access to all information available to all stakeholders enabling rapid decision making from anywhere, and most of all empower and support businesses on the ground during this pandemic with the right data, the information in a secure way to take business decisions.
While this may sound good, making this happen requires un-interrupted data access and in some cases real-time information. This can be ensured only with a well-integrated, management of data landscape, spread across innumerable data points from edge to core to cloud. Hence, focusing on data maturity has become a need to not just be competitive, but also sustain and drive business during these challenging times with resilience.
Any organization able to proactively mine its data troves on the lookout for growth opportunities has the advantage to quickly react to, and capitalize on, the changing market dynamics.
However, the journey to becoming a data-driven enterprise where data becomes a corporate asset is complex. While the risk and opportunity are there for you to see, where do you start this journey? And how do you lead your organization towards a data-driven digital transformation? The answer is through a four-step process.

Fujitsu's Data-driven Transformation Strategy leverages our co-creation approach to derive an execution plan that is focused on the customer's business and its unique requirements.
Step 1: Defining the Data Transformation Baseline
The first step to consider is creating the baseline for the organization's digital transformation plan and vision. Identifying key stakeholders – a key senior sponsor and specialists drawn from the organization and subject matter experts at Fujitsu.
This team will explore and assess data distribution across a company's landscape, from edge, to core (on premises) to the cloud, as well as cataloguing the application landscape, physical and virtual infrastructure, types of data sets and how they're being used. This will highlight operational constraints, which are the potential gaps that might impact the desired business outcomes of the digital transformation project we're setting out to achieve.
Putting this baseline in place means it's possible to define the desired business outcomes and success criteria, and create a blueprint for the next step – the future data architecture design session.
Step 2: Design the future data architecture
Next, we look at the target data architecture to ensure a foolproof design that ensures not only data availability, but also protects the data itself. This means determining whether workloads are best suited for on-premises or the cloud, or both – in a hybrid.
Here, there's an ongoing change: According to industry analysts, 90% of organizations will have adopted hybrid infrastructures by the end of 2020. And by 2022, more than 50% of enterprise-generated data will be created and processed outside the data center or the cloud or edge, with this figure expected to grow to 75% by 2025.
The actual process of monetizing distributed data requires the consideration of many aspects including application specifications, workload performance requirements, security design and services specification. The second step considers all these aspects when designing the architecture and ensures the right delivery model for the workloads.
Step 3: Building the data-driven environment
Because data is worth money, protecting your data is a top priority to ensure your organization's business continuity. Distributed data architectures are more complex to protect, as they involve external networks and public clouds, which necessitates new security approaches.
Consequently, you need to deploy a holistic security concept for data protection and cyber-security to ensure your enterprise data is safely backed-up, archived and recoverable, to safeguard data integrity and to fulfill compliance requirements.
Step 4: Extract business value out of data
The final step is to extract value out of data. To unlock the value of data, in addition to streamlining the process of data collection and integration, it is essential to apply the right technology with the right skill sets to ensure this is implemented effectively to obtain the return on investment.
AI and machine learning capabilities enhance decision making and accelerate intelligence in business processes, eliminate mundane and repetitive tasks, and generate additional streams of revenue by obtaining insights into customer requirements. An optimal solution can further enable faster time to market to ensure your organization maintains a competitive advantage.
Why is this relevant?
If, for argument's sake, your organization currently only utilizes 15% of its available data to make business decision using analytics or in-house reports, then 85% of your data is going untapped. If you ignore 85% of your data, and your competitors tap into 50% of theirs, then you should be in no doubt as to who the likely winner would be.
Analyzing more 'relevant' data translates into a clear competitive advantage to help your organization make the right decisions and respond faster to customer and market dynamics. And that means investing in a data-centric approach will help your organization stay relevant.