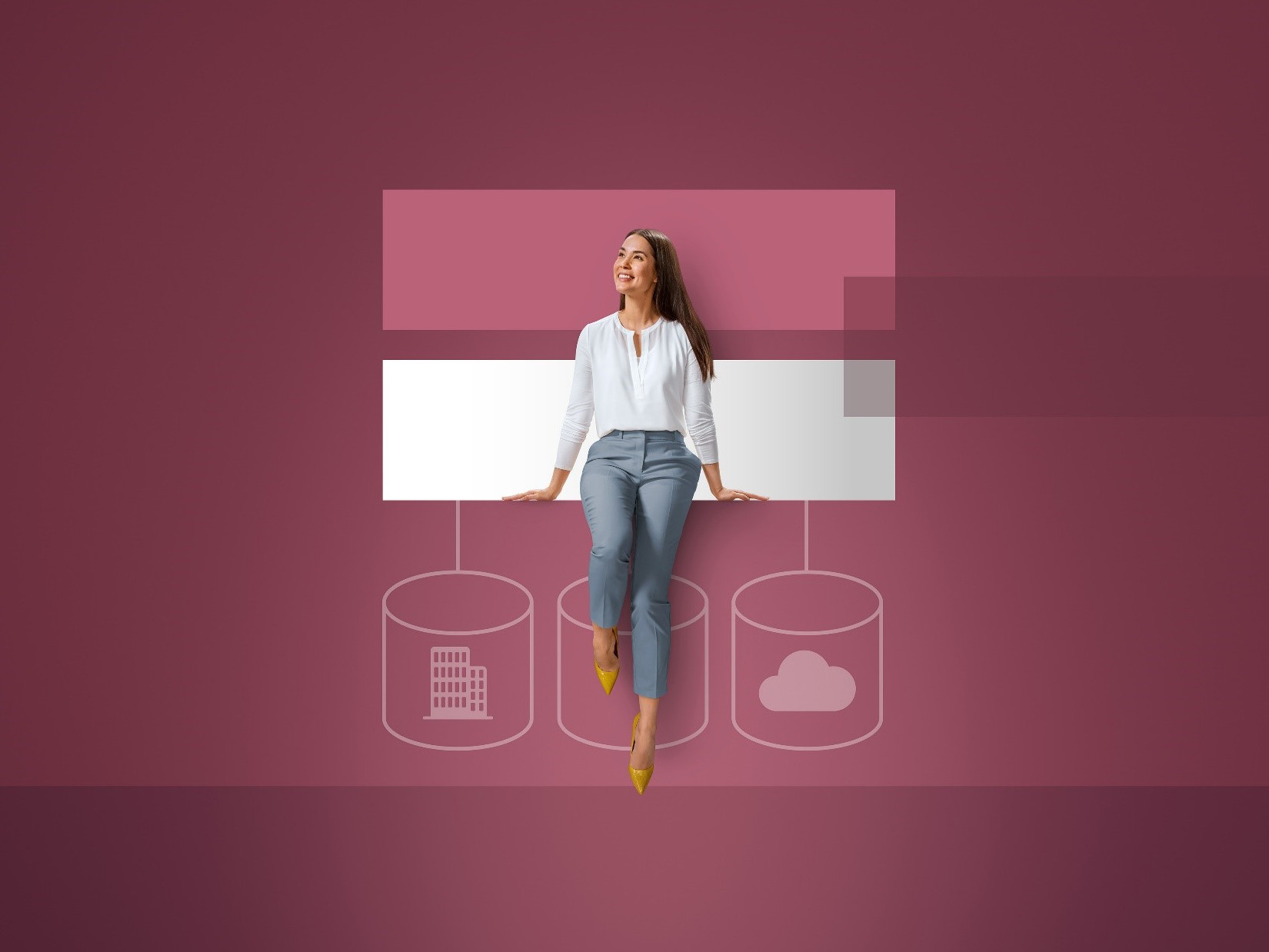 Does your organization want to be a digital disruptor? For many of us, the global Coronavirus pandemic has forced our hand, completely changing the way we work and giving us no choice but to adopt new technologies in a matter of weeks, that otherwise might have taken us years.
When life finally returns to one version of normal or another, some of us will return to our previous digital transformation plans. Others will adopt the new, radical changes made to business models, driving a new wave of disruption into many industries.
Even prior to this, innovative technologies like artificial intelligence (AI) were driving a "gold rush" for data, and now it will be more important than ever to either accelerate progress or to learn & adapt to your new normal. The thirst for this could still expose a weakness for many organizations, who may discover their sources of data are insufficient, inconsistent, or simply missing key information.
We believe that focusing on data is fundamental for digital transformation, and that's why we're calling Fujitsu's approach Data-Driven Transformation.
Of course, all companies will still aspire to be successful in the digital world, with either previously laid transformation plans or their new normal. We all know the successful data-driven winners like Amazon, Uber & Airbnb who transformed entire industries, but the current situation is showing us an entirely new wave of accelerated digital disruption.
Restaurants and retail businesses adopting online-only delivery models, event & hospitality companies having to rethink their customer experience with virtual reality & social media and even health services using new data-driven technologies to boost their resources and engage with local communities.
In all my discussions with senior leaders across any industry, digital transformation remains absolutely a boardroom priority. I've also noticed the changing perception of technology among the C-suite.
IT infrastructure is no longer considered as something just 'necessary' for business, like the plumbing, it's now seen as a key enabler for creating real business value. I really think that now senior leaders understand that revenue growth and the potential for disruption follows data-driven decision making.
Being able to effectively leverage data has become an absolute necessity in the digital era, both to remain competitive and to avoid being relegated to history.
A strategic approach will help you overcome digital transformation challenges
Having the full backing of leadership teams for the transformation into data-driven businesses is a significant step forward, but enterprises across the board are also realizing that the process to achieve it isn't easy (just look at companies of the past like Blockbuster, Kodak & Toys R Us).
We are seeing many companies being held back by a lack of skills to lead transformative digitalization initiatives. In many cases, the sheer complexity of organizational structures is proving to be a roadblock to enterprise-wide digitalization efforts.
Perhaps more surprisingly, many organizations find themselves grappling with the lack of an overarching strategy to lead a successful cross-functional digital transformation. This seems to suggest to me that culture, more than tech, is key to success.
I've also encountered many enterprises that are finding it difficult to stay on top of managing their data across many locations, from edge to core to multiple clouds. Though, I do think that organizations realize that nobody can do it alone: businesses need to divide and conquer.
They must find trusted and unbiased partners to help them properly tackle the challenges of managing distributed data, data protection, and data security, while their internal teams can use their business & industry expertise to maximize business value.
To do this they need to take a step back and consider the entire enterprise ecosystem at once, rather than looking at individual lines of business one at a time. This holistic approach needs an organizational structure and supporting data governance aligned to deliver on the business goals.
Last but definitely not least, any successful project must be underpinned by an IT vision that is agile enough to adapt and respond to the new opportunities that the data creates.
Where should you start?
It's all very well having the intention of being a data-driven business, but where do you start? The most important aspect is looking at the digital transformation of your business as a whole. This is crucial to avoid falling into the trap of having different parts of the organization moving at different speeds.
Once this strategy is clear, the next critical step is to create a baseline for your data transformation – a set of minimum standards - supported by an infrastructure that can manage and secure exponential data growth to ensure business continuity.
Because there is no digital transformation without these foundations. You should – as a matter of priority – start reviewing your existing IT platforms with these fundamental questions in mind:
Does your existing IT infrastructure landscape and its distribution enable you to obtain the pulse of your customers to drive business decisions?

Does your IT provide enough of a digital foundation that can enable your desired digitalization and data-driven initiatives?
If this is not the case, it is urgently time to consider doing something different. This means finding the right technology partners and adding the right platform capabilities to create the digital foundations required to be a digital disruptor.
Once you've done this, you can start to really accelerate by identifying and leveraging the data able to create the most relevant, revenue-generating insights.
Now, your data could be an enabler for entirely new business models, the information you already hold could ultimately become even more valuable than your traditional product or services.
Are you ready to reimagine your business and potentially disrupt your industry? We're ready to help. And we'd love to share more of our insights with you. Head on over to https://www.fujitsu.com/data-transformation