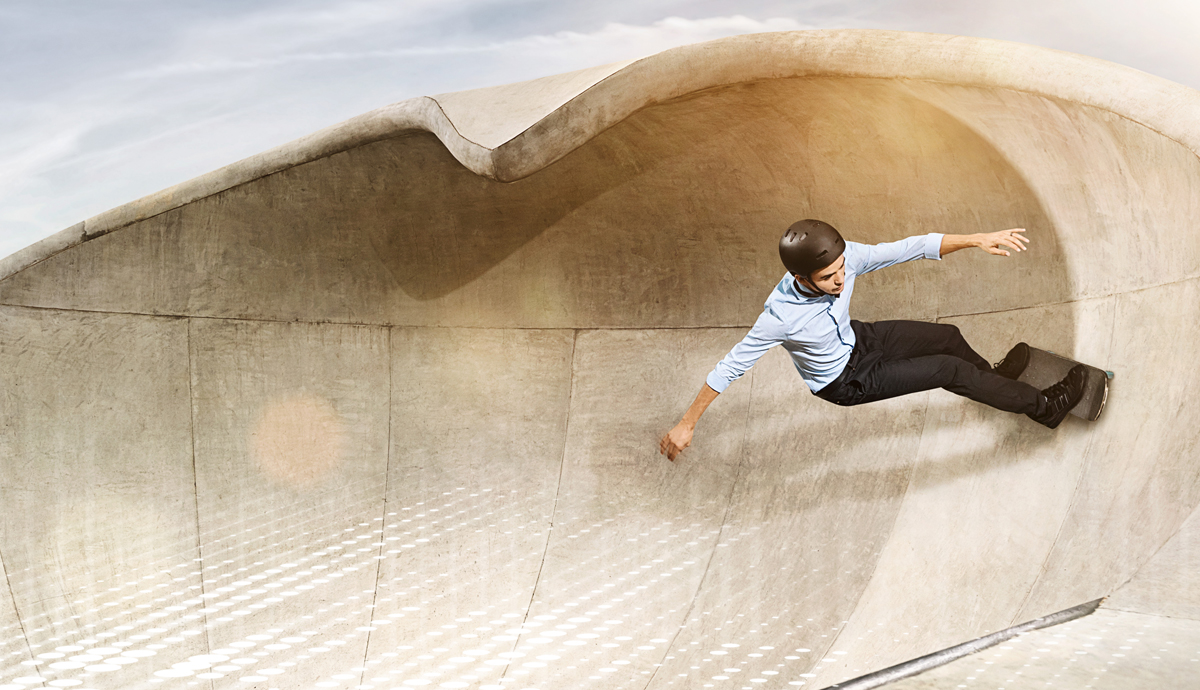 Hyper-Converged Infrastructure (HCI) is a cool thing, because it allows consolidation of compute and storage resources on standard x86 servers.
By now, I think this message is quite well understood by most IT organizations looking to simplify infrastructure operations and drive down cost of their current IT estate.
Standard HCI for SME, ROBO and the Edge? Why you shouldn't use a sledgehammer to crack a nut
However, there is a little caveat. Standard HCI configurations typically start at about 3 to 4 rack server nodes. If you are with a company with a rather static environment, that just runs a small number of applications, mostly likely well below 30, a standard HCI deployment is something that doesn't really match your needs.
It would be like using a sledgehammer to crack a nut. There is a significant danger of wasted investment, because most of the times a large percentage of your resources sit idle.
HCI comes down to 2 nodes
For these use cases, Fujitsu offers the 2-node Microsoft HCI bundle, which provides a highly cost-optimized design (no external storage, no expensive high-speed LAN switch for storage traffic). This allows Fujitsu to offer a complete HCI solution for under 20K Euro, making it a highly attractive IT infrastructure for small-to-medium sized businesses, remote/branch offices and edge computing environments.
The Fujitsu 2-node Microsoft HCI bundle is based on FUJITSU Integrated System PRIMEFLEX for Microsoft Azure Stack HCI, an integrated system that includes all the hardware and software to simplify deployment of a Microsoft-based hyper-converged IT infrastructure.
It leverages high performance, energy-efficient Fujitsu PRIMERGY standard x86 servers and Microsoft Hyper-V and Storage Spaces Direct, the software-defined server and storage technology integrated in Windows Server 2019 Datacenter.
Moving from Windows Server 2016 to Windows Server 2019, Microsoft has made some significant advancements to improve the availability and cost-efficiency of 2-node configurations with the introduction of features like "Nested resiliency" and "USB flash drive as a witness".
"Nested resiliency" is a feature that allows you to survive two hardware failures at once with an all-new software resiliency option inspired by RAID 5+1. A 2-node cluster can now provide continuously accessible storage for applications and virtual machines even if one server node goes down and a drive fails in the other server node.
And with "USB flash drive as a witness", you can use a low-cost USB flash drive plugged into your router to act as a witness in two-server clusters. If a server goes down and then back up, the USB drive cluster knows which server has the most up-to-date data.
In the latest release of our 2-node Microsoft HCI bundle, we now support the latest PRIMERGY RX2540 M5 rack server generation. Moreover, for those companies that don't have a rack infrastructure in place, we introduced a configuration based on PRIMERGY TX1330 M4 tower systems that drives down the initial costs for a HCI solution even more.
Enjoy substantial savings with a 2-node Microsoft HCI cluster
By consolidating your server and storage infrastructure with the Fujitsu 2-node Microsoft HCI bundle, you will gain potential savings on hardware expenses by up to 70%, data center footprint by up to 50% and power by up to 85% versus traditional converged infrastructure approaches.
And at the software level, you profit from additional savings when you choose a Microsoft HCI solution. In comparison with other HCI software vendor approaches, you don't have to pay a levy for compute and storage virtualization capabilities. Everything is already included in the Windows Server 2019 Datacenter license.
But it's not all about cost savings, the Fujitsu 2-node Microsoft HCI bundle is an ideal infrastructure for companies with a lack of IT expert staff to design, build, run and maintain a complex IT infrastructure.
The solution helps mitigate deployment risk, because it only includes Microsoft certified components, validated and pre-configured by Fujitsu.
When up and running, the deep management integration in Microsoft management tools (Windows Admin Center) and excellent remote management capabilities simplify management tasks and reduce on-site visits.
Finally, Fujitsu Solution Packs significantly reduce your maintenance efforts by providing end-to-end infrastructure support and single point of contact covering the complete hardware and software stack.
For further information on the Fujitsu 2-node Microsoft HCI bundle, check out the flyer, get in touch with a local Fujitsu partner or mail us at primeflex-pm@ts.fujitsu.com.
This post was first published in 2018 and has been updated to reflect Fujitsu's latest offerings in March 2020.