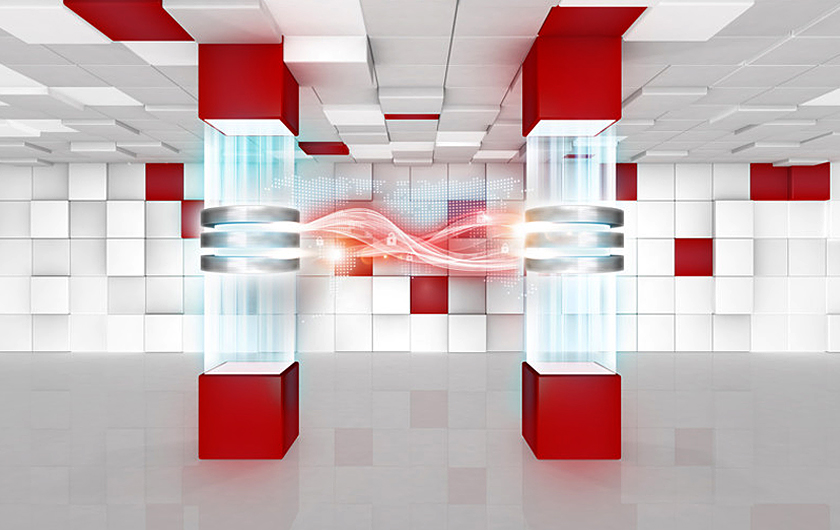 As hyper-converged infrastructures have evolved to running business-critical applications, recovery solutions are required to prevent the business suffering from disasters. Let us have a closer look at the options for such solutions and figure out which option you should consider.
Protect your business-critical workloads from disasters
Hyper-converged infrastructures (HCI) are no longer in their infancy. There are plenty of deployments out there running business-critical workloads. The fact that SAP released their in-memory database HANA for HCI also underlines where the journey is going.
However, if you run workloads which are critical for your business, you may want to protect the infrastructure underneath from disasters.
But how to implement Disaster Recovery (DR) for HCI? There are three different options, each of them with their challenges and benefits.
Secondary data center or co-location
Today the most widespread option is running a secondary data center or-co-location for the purpose of DR. The good thing: you have a full consistency regarding infrastructure and operations between your primary and your secondary data center.
You may use the same management tools, there are no changes to any administration processes, the availability of the resources you need in the event of a disaster is guaranteed, and fail-over will happen very rapidly.
But unfortunately there are also downsides. Building and maintaining a secondary data center is very costly; basically you have to double the investment for your infrastructure. Moreover, a dynamic expansion of your DR site is only possible at a high effort taking much time.
Build your DR site in the public cloud
Due to the downsides mentioned, more and more organizations are toying with the idea of building a DR site in the public cloud. According to analysts' predictions, 25% of HCI users will implement cloud-based DR capabilities by 2024 up from less than 5% in 2019.
The Public Cloud approach enables on-demand deployment and limits your upfront investment. Initially you pay only for storage, while you will pay for compute resources only when you once need them. Apart from that, the Public Cloud allows a simple and fast scaling of your infrastructure.
But also with the public cloud option, all that glitters is not gold. Virtual machines have to be converted to the hypervisor of the cloud provider, and the management tools of your cloud provider may differ from the ones you use for your on-premises hyper-converged infrastructure.
Likewise, there may be changes to familiar processes, which increases complexity and requires additional skills, training and testing, which takes time and may extend time-to-ROI. Despite the theoretically unlimited scalability of the public cloud, especially in the event of region-wide disaster, the availability of resources will not always be ensured. This could dramatically extend the fail-over time.
If you run a Microsoft Hyper-V and Storage Spaces Direct based HCI on-premises (Azure Stack HCI), you can avoid the conversion of virtual machines when building your DR site in Microsoft's Azure Cloud; and you can avoid the time-consuming training and testing, because you will use the same tools from Microsoft across locations.
Hosting your HCI for DR in the public cloud
Another option is HCI for DR hosted in the public cloud. As with your own secondary data center or co-location, you will get full operational consistency with your on-premises HCI. All resources you need in the event of a disaster are dedicated to you, which enables an instantaneous fail-over (even in the event of a regional disaster), while at the same time limiting the benefits of the public cloud.
However, this approach is only available for a very few HCI solutions. VMware Cloud on AWS and Nutanix Xi Leap on Google Cloud Platform are the most prominent examples. Please consider the minimum commitments demanded by vendors of such solutions; they may be too large for smaller environments.
What to use when?
The exciting question might now be which option to choose. As so often, the answer is "it depends". Your ideal way forward will above all depend on your goals and priorities.
If you want to maximize consistency and ease of use while leveraging your existing HCI, you should keep going for a secondary data center or co-location.
If you want to optimize the benefits of the public cloud while accepting the limitations of the benefits resulting from HCI when it comes to operational simplicity, the public cloud could be recommended, assuming that your IT organization is on a high maturity level regarding cloud operating procedures.
HCI hosted in the public cloud is recommended to organizations with limited experience in cloud operating procedures seeking to maintain operational simplicity of HCI for DR.
How to get to your ideal solution
Fujitsu has got the expertise to co-create the ideal solution for you. All its hyper-converged PRIMEFFLEX systems are Hybrid IT Enabled, simplifying the implementation of your disaster recovery solution, no matter which of the 3 approaches turns out to be the best one for you.
For more information on Fujitsu's hyper-converged systems, click here.
For additional information on Hybrid IT, click here.