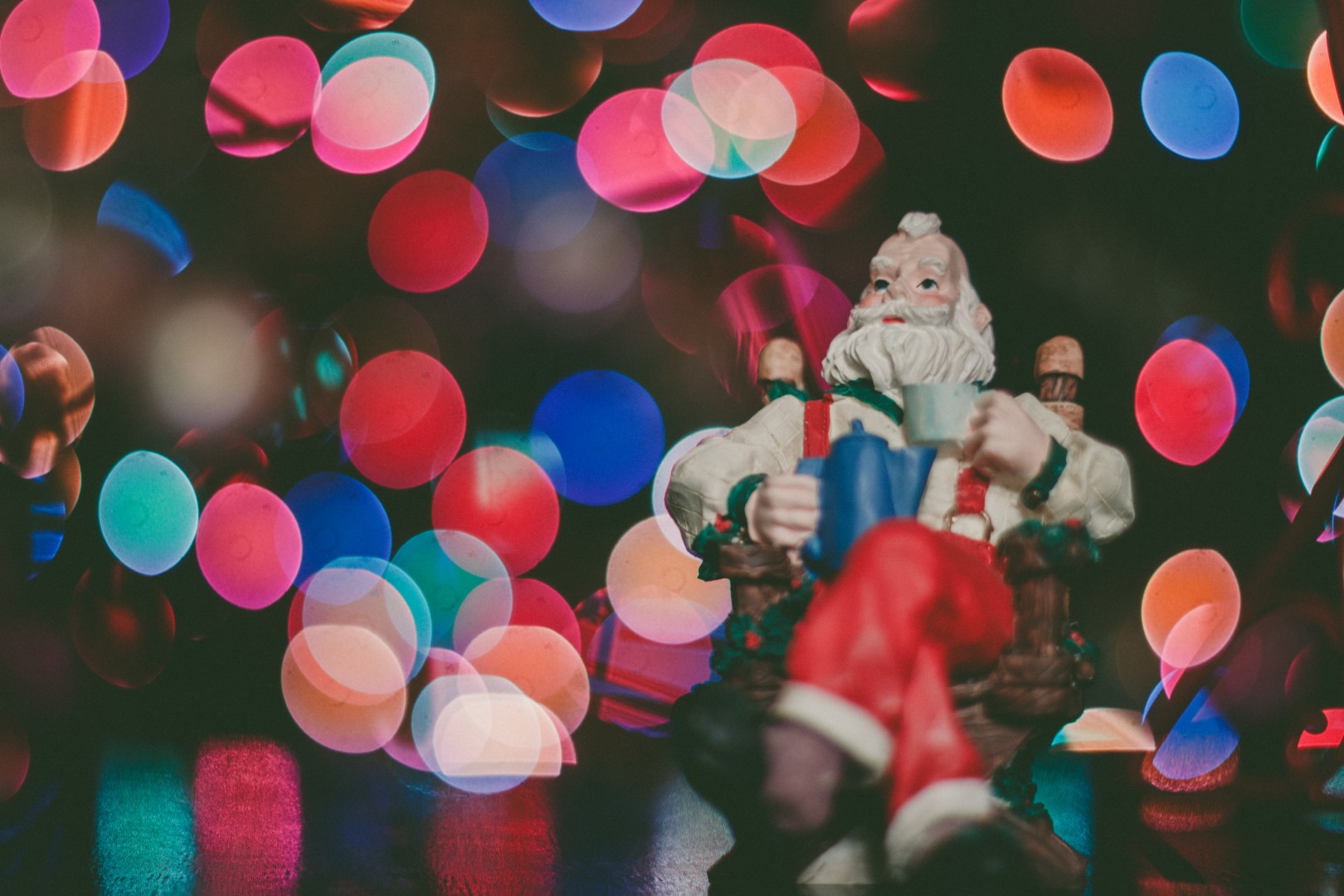 T'was the night before Christmas, when all through Fujitsu HQ, not a data scientist was stirring…
Well actually, it was pretty busy this time. A team of experts was hard at work on a very special project, and I'm delighted that our customer has agreed to let us tell you a bit about it.
Now, we can't name him…let's just say he's in the global gifts and reindeer logistics business. And the night before Christmas is his peak of activity.
Let's start the story earlier this year.
'Tis the season – to explore quantum-inspired technology
"You're not going to believe who's got in touch with us…"
That's how it all began, with a call from Fujitsu's Finland office.
Soon, we were on a way to an initial meeting. It turned out that our customer had heard about Fujitsu's quantum-inspired computing and wanted to find out if it could help his organization.
In terms of sheer scale, he presented a rather daunting challenge: more than one billion delivery locations in one night.
Nearly four billion items to be delivered.
And all down to one man, a sleigh and nine reindeer – albeit with a dash of Christmas magic.
However, once we'd gotten over the initial shock, it was time to get to work.
Our customer had brought along several of his elves – sorry, I mean employees – to the meeting. And using Fujitsu's unique human-centric experience design approach, we identified a few areas where we could help.
Optimizing the workshop
We were astonished to discover that our customer had enormous manufacturing facilities located near the North Pole, with a huge local workforce. These factories are devoted to making children's toys – but they operated like no other manufacturing plant.
"It's a just-in-time operation" explained our customer. "We mostly don't receive the Christmas lists that tell us what toys we need to make until late November, or even December sometimes. And the first challenge, of course, is deciphering their handwriting, bless them!"
But that wasn't all – he further explained how each Christmas list required validation against a separate "naughty or nice" list before production of any toys could commence.
Working together with the customer and his team, we identified a major challenge – the time taken to gather the necessary materials, consumables, and tools before production could begin.
Fortunately, this is a challenge we already have some experience in, and we were able to rapidly help the customer and his team optimize their warehousing and inventory with the Digital Annealer. Workers are now presented with a visualization of the optimal picking route – which saves up to 45% of the time compared to before.
"It's fantastic!" says our jolly customer. "The team is spending a lot less time walking around, and more time putting their magic into making toys instead."
The Christmas sack problem
Once the toys were all ready, the next challenge was to pack them for delivery. We were pleased to see that our customer eschewed plastic packaging – instead, the toys were packed in reusable gift sacks.
But the workers were struggling to know how best to fill the sacks. They made sure the most valuable toys were packed as efficiently as possible, whilst keeping the weight of each sack below a certain limit for safety.
That limit also meant that a maximum of 27 items per household could fit in each sack. Luckily, Fujitsu technology was able to help again – sifting through all the presents and finding the combinations that would delight children the most – like a bat and ball, for example.
Using a conventional computer to calculate which these combinations would take rather a long time – around 500 trillion millennia, even if the workers tried 1000 different combinations per second.
On the other hand, the Digital Annealer was able to solve this problem in just half a second. It found the optimal combination of toys for each child of the world in less time than it would take our customer to enjoy a mince pie left thoughtfully by the fireside.
And as for how a few million sacks of presents fit on a single sleigh? Well, I did mention magic was involved…
It's just hours to go until our mystery customer begins his global delivery run. We're hoping the optimization support we provided helps it go more smoothly than ever.
And bring smiles to households around the world on Christmas morning!
Quantum-inspired miracles – now a reality
We're proud to say that the results possible with the Digital Annealer and Fujitsu's quantum-inspired computing services are real and available right now.
We're working with customers around the world, including BMW, NatWest, Commerzbank, and many others, to solve business challenges and unlock the power of quantum-inspired optimization.
You can find out more on our website – and if you've got a complex optimization challenge to solve, we'd love to hear from you.
Merry Christmas!
Fujitsu
December 24, 2019