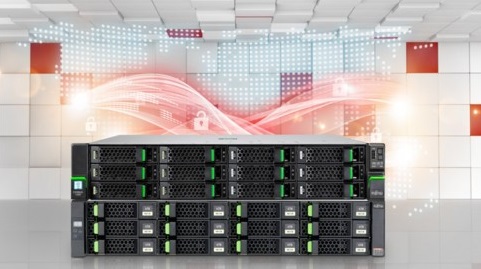 Technology is designed to simplify and empower our daily lives.
That also applies to storage technology: backup appliances are starting to take on new roles to ease the data protection burden that comes with ever-growing amounts of distributed data.
In today's digital world, backups no longer just store data for future contingencies; instead, they allow businesses to manage performance, scalability and when required instant recovery with no impact on production servers, thus driving ultimate data protection.
With businesses collecting and processing more and more information, data sprawl – the spread of huge amounts of digital data across numerous systems and locations – is becoming a challenge.
Essential business data no longer just resides in the data center; it is also generated, processed and stored across the cloud, tape and network edge locations.
This makes data management, storage and protection much more difficult tasks. How can businesses ensure continuous data availability across both on-premises and cloud applications, protect from loss and disaster, manage their exponential data growth, maintain data visibility and at the same time, keep costs under control?
In fact, the explosion and spread of business data means that most traditional data protection technologies are now reaching their limits. Organizations that combine several solutions in a bid to meet their various data challenges risk ending up with multiple, incompatible technology silos.
Managing today's data challenges with yesterday's technologies is a headache
Trying to manage today's data landscapes with yesterday's technologies is problematic: They struggle with restricted scale and performance, difficulty in creating multi-location site backups, and disaster protection processes that are far too complex.
What organizations need instead is a platform that consolidates the data from their heterogeneous environments, simplifies data protection tasks, and scales with data growth.
Enter the next-generation Fujitsu ETERNUS CS800. We have made this trusted, turnkey data protection appliance even smarter to help organizations implement a unified storage solution for expanding hybrid landscapes.
ETERNUS does this in two ways.
Firstly, it is tightly integrated with all leading data management software, including Veritas,Veeam and Commvault, creating a highly efficient and seamless combination of powerful software and hardware features. This provides optimized backup for physical, virtual and hyper-converged environments, even those with multiple different backup applications.
In addition, Fujitsu has added support for running the target data mover directly on board of the ETERNUS CS800, which significantly accelerates certain backup and restore operations and processes.
Secondly, the appliance itself has advanced, inbuilt features for automated backup, replication, and deduplication – with deduplication technology that reduces the backup costs and footprint by 95%.
This not only frees up the software to handle other strategic data management tasks and reduces the workloads for servers and networks. Because the appliance takes on key data protection functions, administration is also greatly simplified.
Cradle to grave data management on a single device
For environments that need a combination of short-term backup/restore performance and economic long-term data retention, ETERNUS CS800 offers a direct data path to a physical tape library (Path-To-Tape).
The appliance writes backup data directly to the tape library without any load on the backup server; reading of backup data by the backup server and writing to a tape library is not necessary. The backup software server is only needed to manage the copy-to-tape task.
Tape allows organizations to store backup data with a very low cost per gigabyte, and to create additional copies for long term archiving. It is also considered the best offline backup storage for creating an air gap to keep business-critical data available even in the event of a ransomware or other cyber attack.
With its easy operation, best-in-class price-performance ratio, and flexible pay-as-you-grow scalability, the Fujitsu ETERNUS CS800 is perfect for small and medium-sized backup environments, where it provides the foundation for a comprehensive data protection strategy.
Based on three models – Entry, Scale and Enterprise– the appliance allows organizations to start with just the capacity that fits their current backup environment, and then add storage capacity as needed, up to 1020 TB.
Find out more about the Fujitsu ETERNUS CS800 appliances on our website.