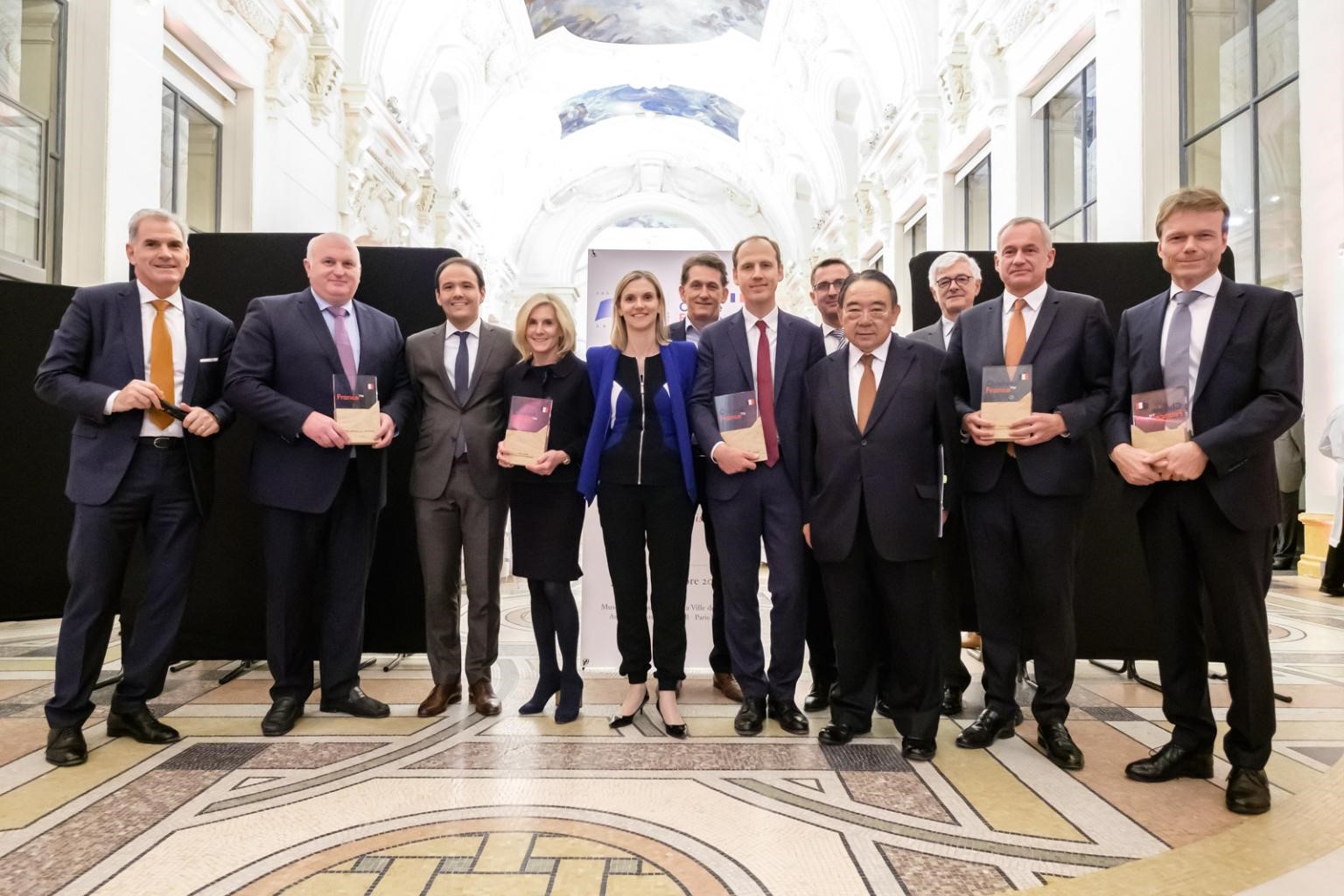 Last week we joined several hundred of our technology peers, leading French officials and dignitaries in Paris for the first "Choose France" awards, organized by the investment bank, BPI France.
The Petit Palais, originally constructed for the 1900 Paris Exposition, proved to be an appropriate venue to recognize foreign companies who are investing in France and making a difference today.
Fujitsu, one of just five award winners, was presented with the Innovative Investment Award for the artificial intelligence Center of Excellence we established just over two years ago.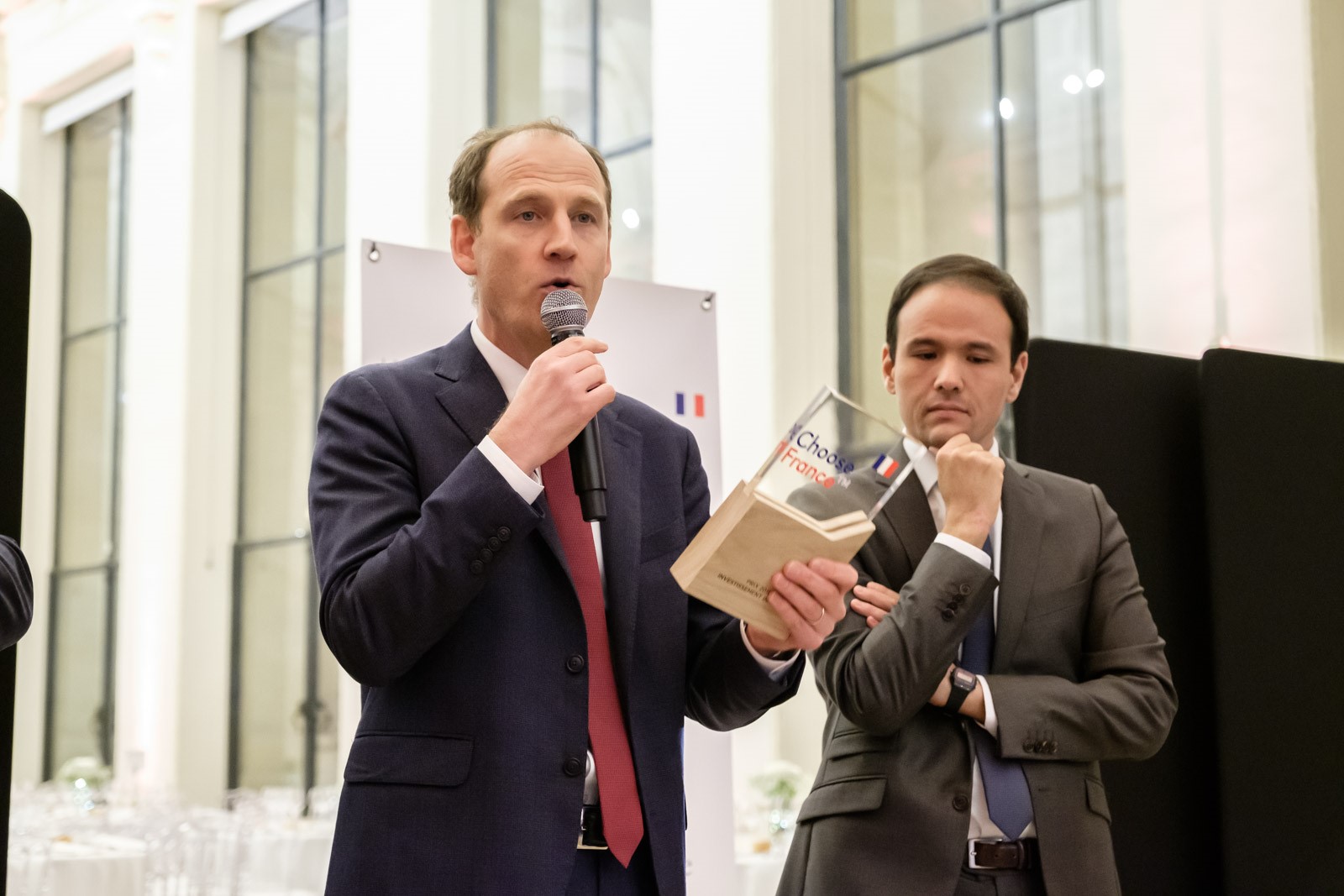 The project started back in March 2017, when we announced a major investment for the establishment of a new artificial intelligence (AI) Center of Excellence at the École Polytechnique at Paris Saclay.
While much of Fujitsu's technology development in the field of AI has taken place in Japan, we wanted to establish a European Center to be clearly focused on accelerating the adoption of this transformative technology in our region. Our aim was to make it easy for customers in the region to work closely with us to co-create real-world solutions to their business challenges.
Basing this Center of Excellence in France was an easy decision for us. Not only is France Europe's second-largest economy, but it is home to the largest number of Fortune Global 500 companies and has an extensive pool of highly talented mathematicians and digital engineers.
Partnering with Inria, the French National Institute for computer science and applied mathematics, has also allowed us to leverage its extensive machine learning and deep learning skills in addition to enabling us to access one of the largest AI research communities in Europe.
What is more, the Center of Excellence is co-located in the Drahi X-Novation Center on the École Polytechnique campus. This incubator hosts many innovative startup companies – many of which have been successful collaboration partners for a host of AI solutions since we became close neighbors.
Another reason that France was a very attractive location for us is the overall political focus.
Last year, the French government unveiled a new strategic initiative to achieve a world leadership position in artificial intelligence supported by an investment of 1.5 billion euros over four years.
Its ambition is to achieve this without compromising privacy or security. This strongly aligns with our own technology and service vision of using technology to build a trusted future, creating solutions for the benefit of society as a whole.
Great value delivered since foundation
Both our customers and innovation partners responded enthusiastically to the new Center of Excellence which has led to a steady stream of projects and collaboration opportunities. We subsequently announced expansion of our research team to ensure that the center was resourced to deal with the demand.
In line with our objectives, we have focused on finding innovative AI-based solutions to the challenges that businesses and society face today.
The many successful customer projects undertaken by the center include implementing video image recognition capabilities to help retailers combat checkout fraud. The solution works by comparing the barcode of products scanned at self-service checkouts – notorious for enabling theft and fraud - with real-time video of the product.
As part of the EU's European Horizon 2020 project, we have also been working with financial institutions to deploy similar video recognition capabilities to help improve threat detection and to enable them to comply with demanding security regulations. Our solution is designed to identify unusual behavior patterns near ATMs, for example any attempts to install card readers or dummy keyboards.
These customer projects complement the important work that the center has been undertaking in collaboration with Inria to develop the technologies that will help solve critical problems faced by businesses.
We've worked to advance machine learning, deep learning and natural language processing, including predictive analytics and other data analysis technologies. Together we've created a time series analysis solution that uses data from an accelerometer located on a bridge to detect any anomalies.
We have also made great strides in the interpretation of the vast lakes of IoT data that businesses are collecting - a challenge that existing technologies still struggle to manage.
The Center of Excellence in Paris Saclay has also provided opportunities for Fujitsu's partner community to develop and test their own AI solutions. For example, the 2018 winner of our prestigious SELECT Innovation Award, French Fujitsu SELECT Channel partner D.FI.
The D.Fi team effectively leveraged the Center, our AI ecosystem and proof of concept testing capabilities to create an intelligent system that has not only streamlined its own IT support system, but that is being replicated and rolled out to its customer base.
Only the start
We're very proud of the work we have achieved with our innovation partners and customers at the Center so far, and we're honored that this has been recognized with a "Choose France" award.
But this is only the start! We believe that there are many more challenges faced by businesses and society as a whole that can benefit from AI, such as faster, more accurate healthcare diagnosis and more secure online banking.
And, with France as a partner in promoting our vision of ethical AI to the world, we have confidence that we can continue to improve capabilities such as predictive analytics and other data analysis technologies that will further support the digital transformation of European businesses and society.