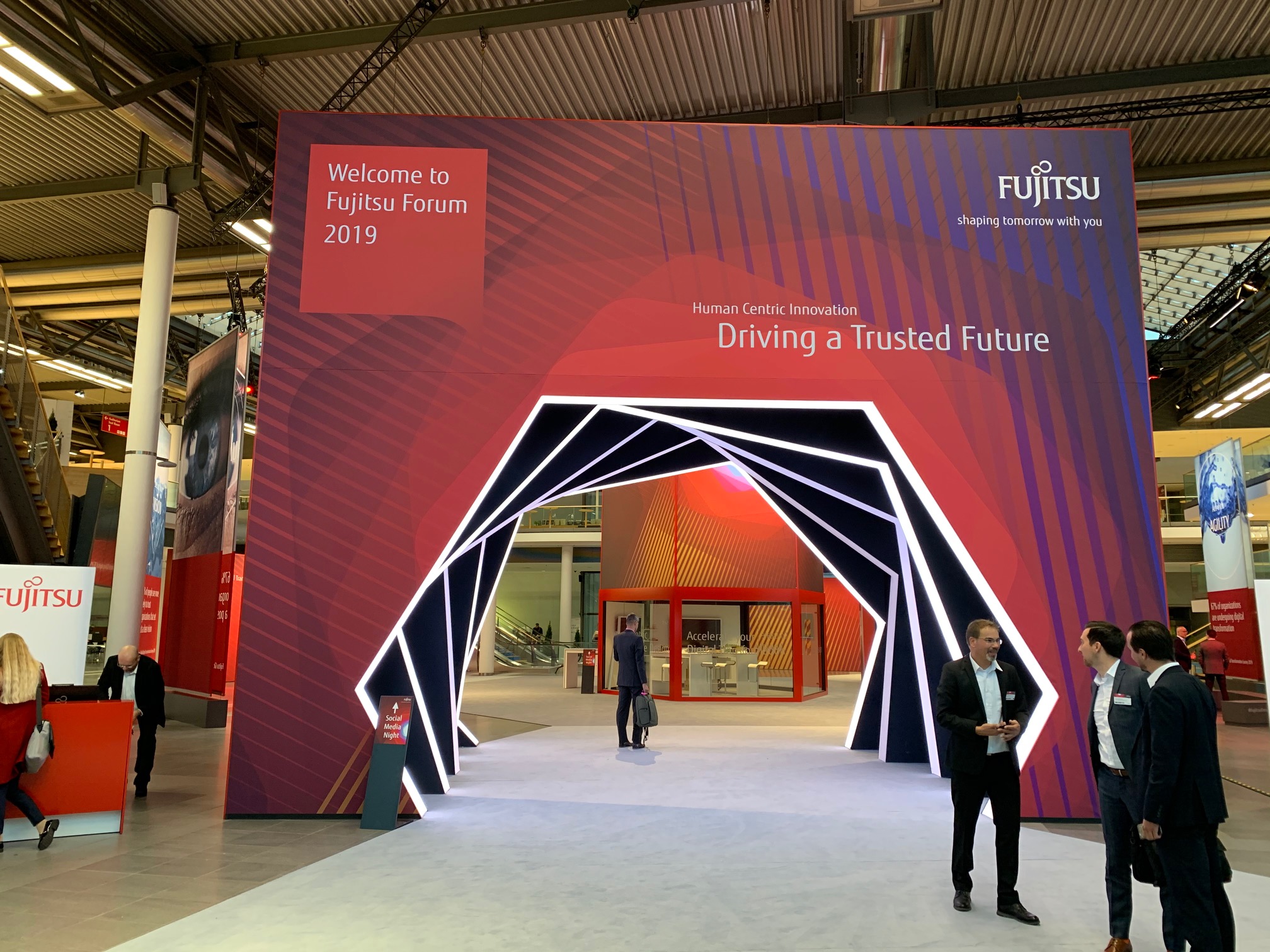 Seeing the hundreds of people arriving at Fujitsu Forum on a crisp Munich morning is always an amazing sight. There's a real sense of excitement in the air as we come together – and it's not just for that first cup of coffee.
If you've ever visited the show, you'll know that Forum reflects our philosophy that no one can succeed alone, especially today. The world's challenges and of course its rapidly evolving technologies are just too complex.
It's only when we combine our expertise in strong ecosystems, and tackle problems through co-creation, that we have a chance of succeeding.
But to make that to work, we need trust – which is why 'building a trusted future' is the theme of Forum this year.
In a disrupted world, businesses' ability to gain the trust of their employees, partners and above all their customers, has become vital to success.
This means using innovations in a way that always puts people first – whether customers or employees – to ensure digital transformation is working for everyone.
Tens of thousands of people have joined us to discuss these issues and hear from expert guests including TED Speaker Andreas Ekström, BBC journalist Kate Russell and our own CTO Dr Joseph Reger.
So, whether you're with us in Munich or not, you can follow what's happening with #FujitsuForum or on #FujitsuForumTV. But with so much happening, here are just four of the things to look out for over the next two days.
Exploring why with great technology comes great responsibility
"Technology is the answer, but what is the question?" Futurologist Anders Inset posed this powerful quandary during our social media night around tackling fake news.
The relationship between technology and trust is something that we'll be exploring throughout Fujitsu Forum.
TED Speaker Andreas Ekström will delve into the challenges facing the next wave of the digital revolution and his vision for a digital democracy, during his keynote speech on "Seven Ways to Own the World".
But no discussion around technology and trust would be complete without mentioning artificial intelligence.
With AI becoming more central to our decision making, our panel session on "AI and ethics" considers when it's appropriate to use a machine to make our decisions – and how we can make society ready for it.
We'll also contemplate how a taking a human-centric approach to technology can create a very bright future. Our breakout sessions will include talks on the "World Bee Project" and the "Sustainable Cities" that our Fujitsu Distinguished Engineers are helping to create.
Want to hear David Gentle's take on building digital trust? Check out #FujitsuForumTV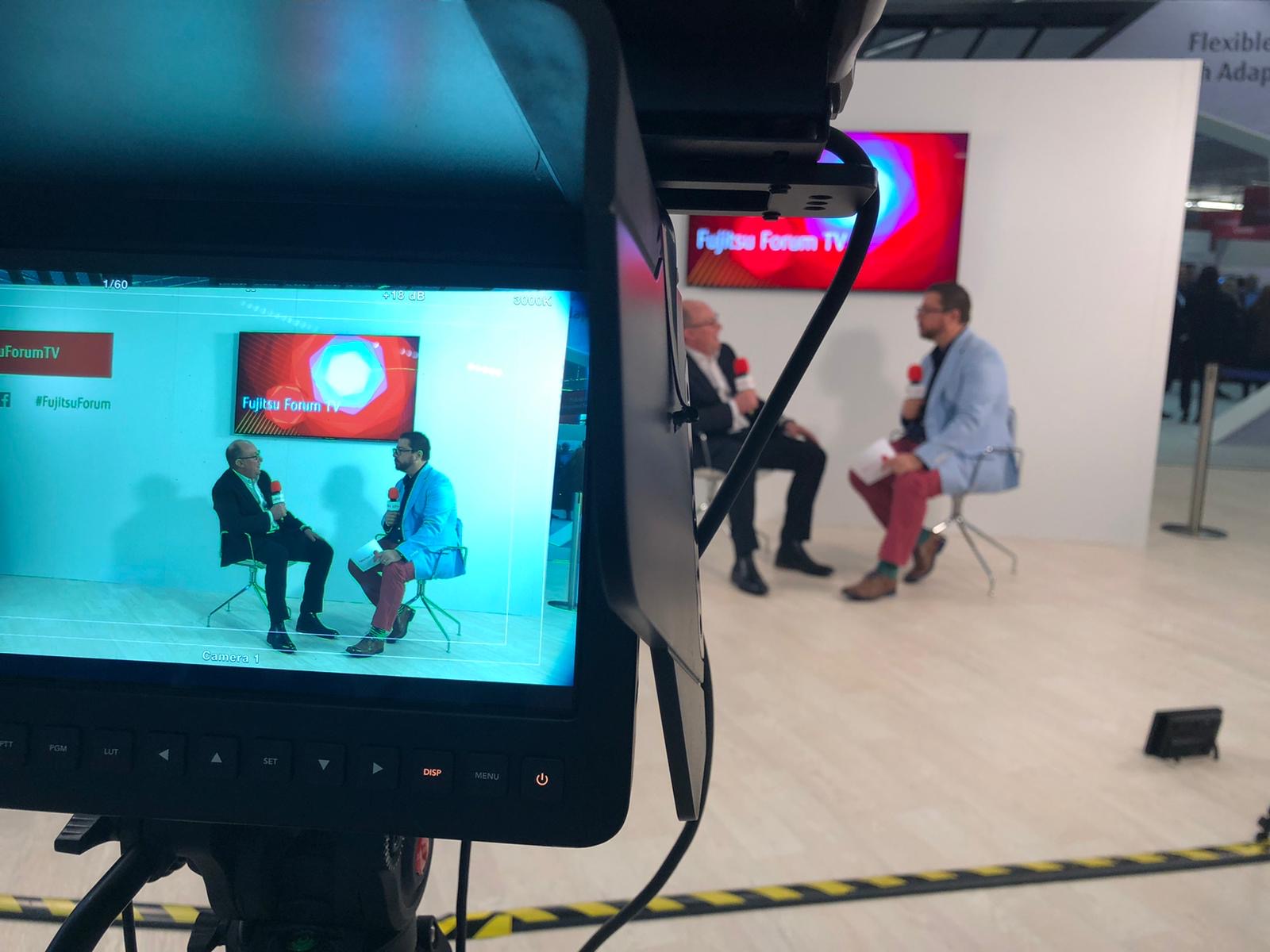 Cutting-edge innovations – from the bridge to quantum to biometric snack machines
We aren't just be talking about tech at Fujitsu Forum, but showcasing the unique innovations that are already transforming industries around the world.
Before the conference began in full, we heard from David Snelling and Andreas Rohnfelder about the exciting ways quantum-inspired computing is already helping companies tackle extraordinary challenges.
For example, the Hamburg Port Authority is using the Digital Annealer to control its 35 traffic lights and optimize the flow of traffic through Germany's biggest sea port in real-time whilst also reducing the city's pollution.
And at the less serious end of the spectrum, guests also had the opportunity to use PalmVein's unique technology at the Social Media Night – utilizing biometric security to access a vending machine!
Throughout the show, there will be much more to see and hear, including breakout sessions on robotic movement, cognitive automation and of course, Dr. Joseph Reger's keynote on the path "From mathematical to industrial optimization."
If you're with us in Munich, visit the demo center to see incredible technologies in action. And wherever you are, join our interview with Dr. Reger on Fujitsu Forum TV to hear about innovations just around the corner.
Working together to find – and solve – new challenges through co-creation
During our Digital Annealer panel session, a journalist asked the Hamburg Port Authority why they'd chosen to work with Fujitsu.
"We worked with Fujitsu because we were taking on a whole new problem," answered Hermann Grunfeld. "And we worked out what that challenge was together."
Throughout Fujitsu Forum, we're exploring how co-creation can not only solve businesses' biggest pain points, but identify challenges they don't even know they have yet – to deliver real value.
There's breakout sessions with organizations as varied as the Ministry of Finance from Finland and financial leader Commerzbank, to Dutch construction company Van Oord, all sharing the great advances they've made through co-creation.
And of course, what makes a great partner was a key topic for our opening keynote, with Takahito Tokita, President of Fujitsu.
Together with Paul Patterson, Head of North Western Europe, Fujitsu, and Rupert Lehner, Head of Central Europe, Fujitsu, he explained the values that are central to Fujitsu's vision and ambition for our customers. We seek to become the leader in digital transformation, to make a positive difference to the world.
How? Our belief is that organizations must:
Establish a strong, positive vision for transformation
Drive innovation to unlock the potential of new technology
Act with agility to capitalize on opportunities
Cultivate ecosystems across partners, customers and employees
And most of all, become human-centric
If you missed it, you can catch the speech on our Fujitsu Forum YouTube channel - or embedded below.
And of course, expect the unexpected
One of the best things about getting so many different people together at Fujitsu Forum is that there's always something unexpected.
We'll be running co-creation sessions in our mini Digital Transformation Centers, or DTCs, where our guests might find their next world-changing innovation – and surprise us all.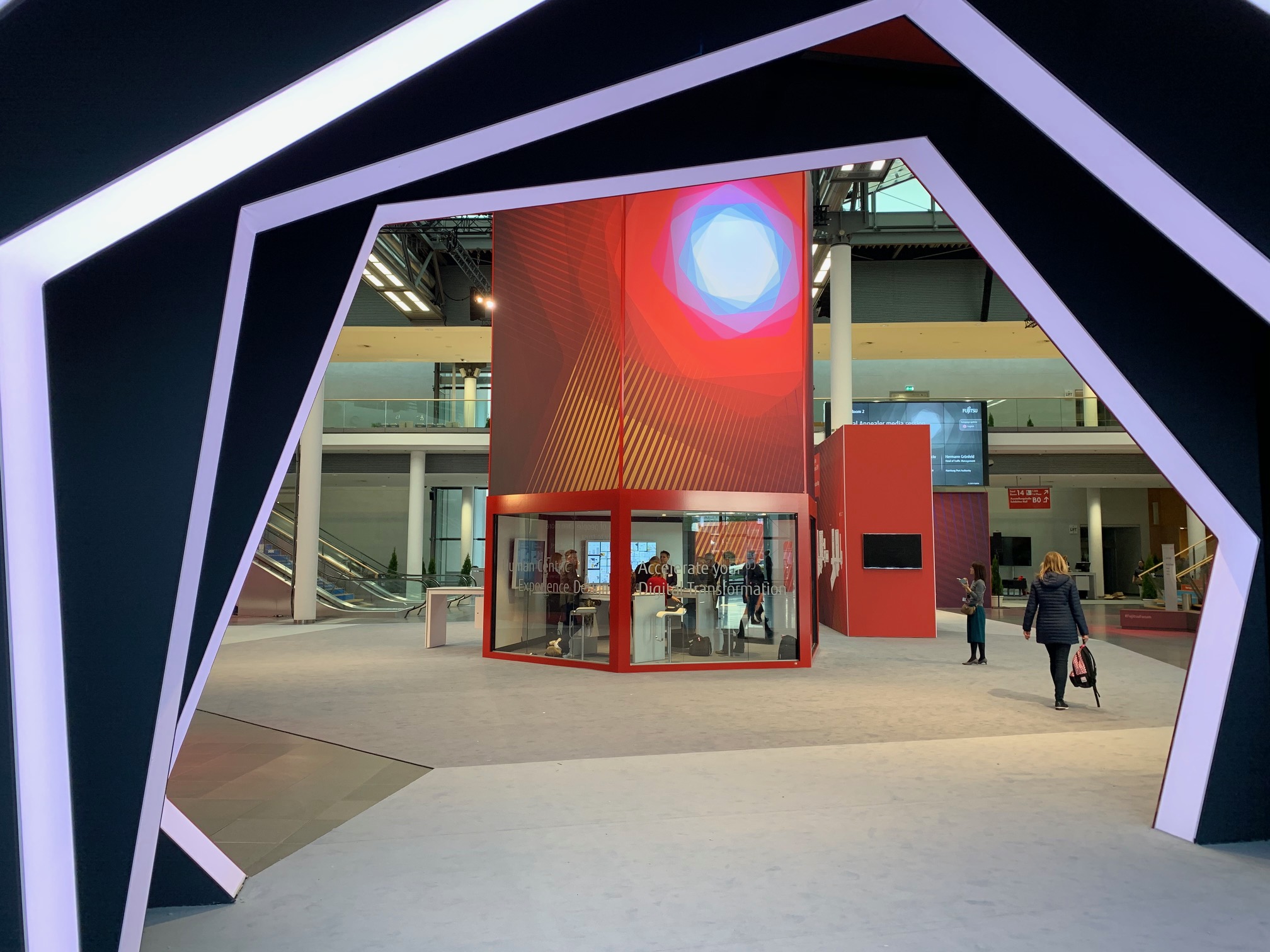 Throughout the show, we hope to help everyone to build a trusted – and brighter – future. So whether you're here with us in Munich or not, we hope you'll be inspired.
To keep up with Fujitsu Forum, follow #FujitsuForum on Twitter and Facebook, watch our interview program on Fujitsu Forum TV and look out for lots more information coming soon on the blog.