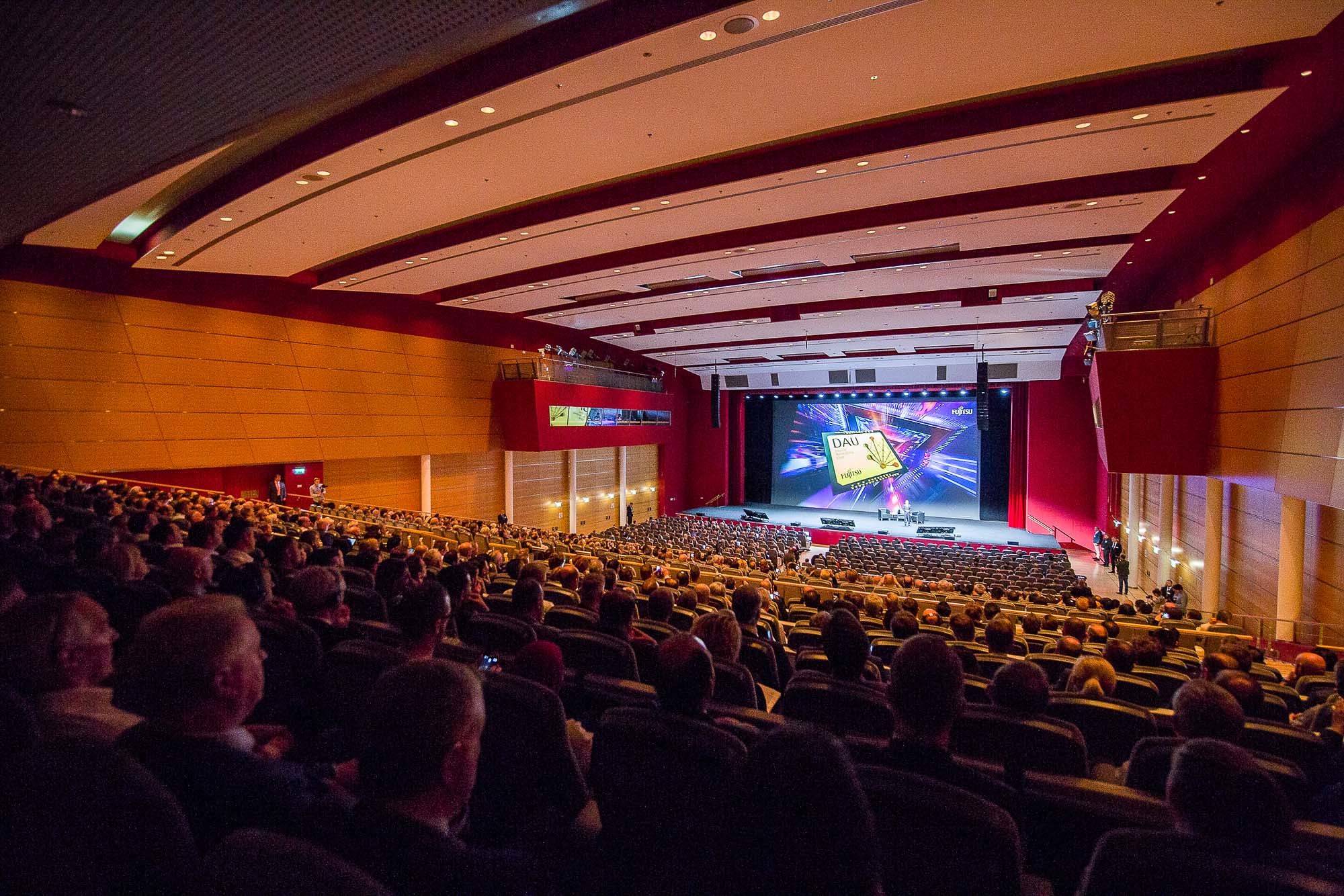 In just under 48 hours, we're looking forward to welcoming thousands of Fujitsu customers, partners and guests to the ICM Munich for Fujitsu Forum Europe 2019.
This year, the theme of Fujitsu Forum is "Driving a Trusted Future".
In an era of fake news and massive public discontent with what technology may be doing to our societies, here at Fujitsu we believe it is vital for technology companies to put Trust at the heart of their strategy and vision.
Throughout Fujitsu Forum, we'll be looking into what it takes to make this a reality – and covering the benefits that organizations can expect when they succeed in establishing a strong bond of Trust with their customers, employees and wider society.
Why attend or follow #FujitsuForum?
If you're planning to visit Fujitsu Forum, we look forward to welcoming you – you're in for a great experience!
Through the two days of the event you'll hear inspiring insights from our keynote speakers, explore many facets of technology in our breakout sessions and take a deep dive into topics of your choice in expert talks.
For the first time this year, we'll be running a social media night to explore the topic of Trust in more detail.
You'll be able to get up close with technology from Fujitsu and our partners in the Digital Experience Center. And we will also be running co-creation workshops throughout Forum to unlock innovation and accelerate your digital transformation.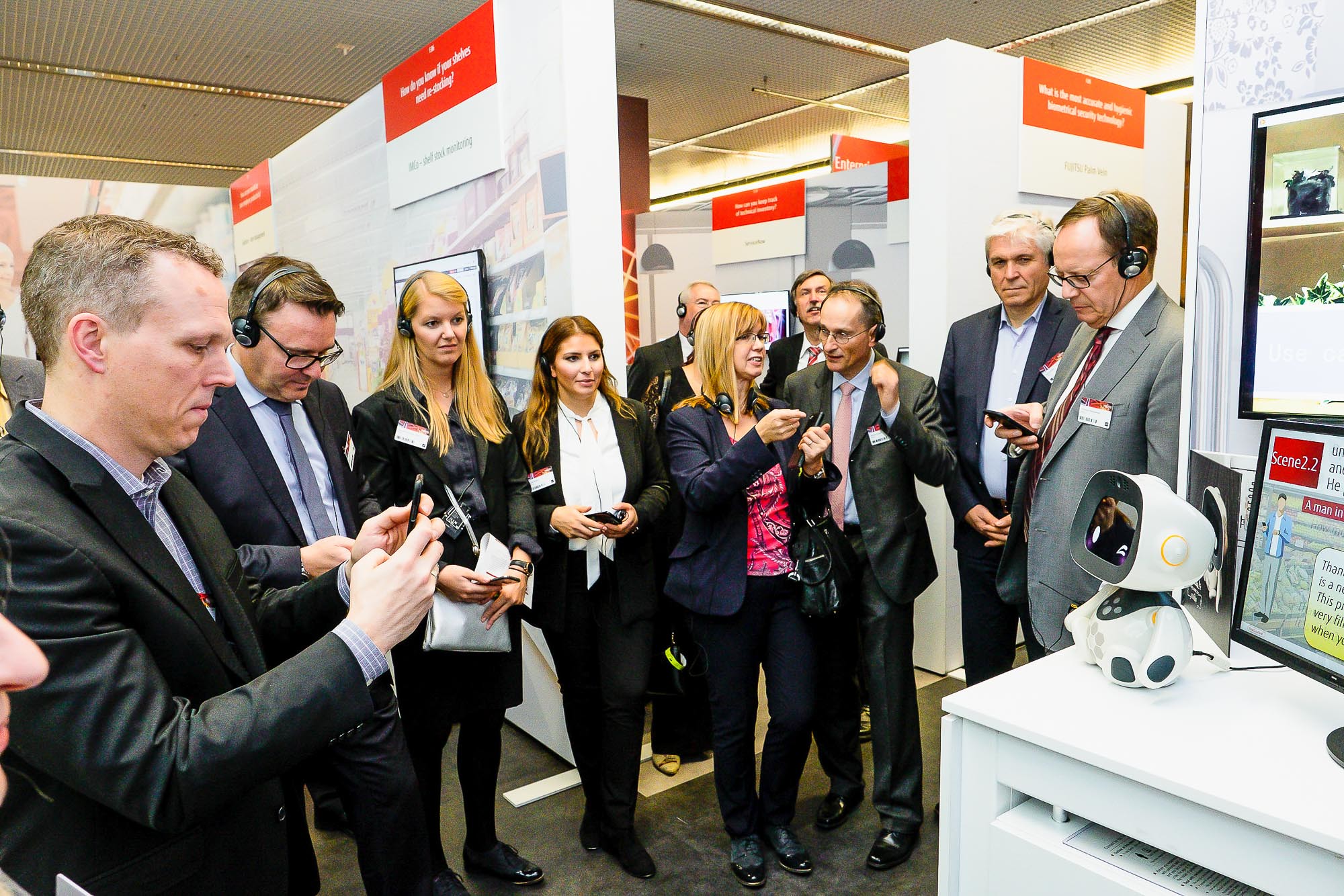 But what if you can't make it to Munich this week?
Don't worry – you can follow the event online & benefit from the latest insights too.
How to follow Fujitsu Forum
Once again this year we will be streaming four keynotes and over 35 insightful interviews with Fujitsu and partner experts LIVE on Fujitsu Forum TV, available through our social media channels and the event microsite.
These interviews will cover a wide range of topics, from the transformation of industry sectors such as Retail, Financial Services and Manufacturing, to technology areas such as Multi-Cloud, Workplace and Datacenters, through to visionary innovation breakthroughs such as AI, Quantum-inspired Computing and Blockchain.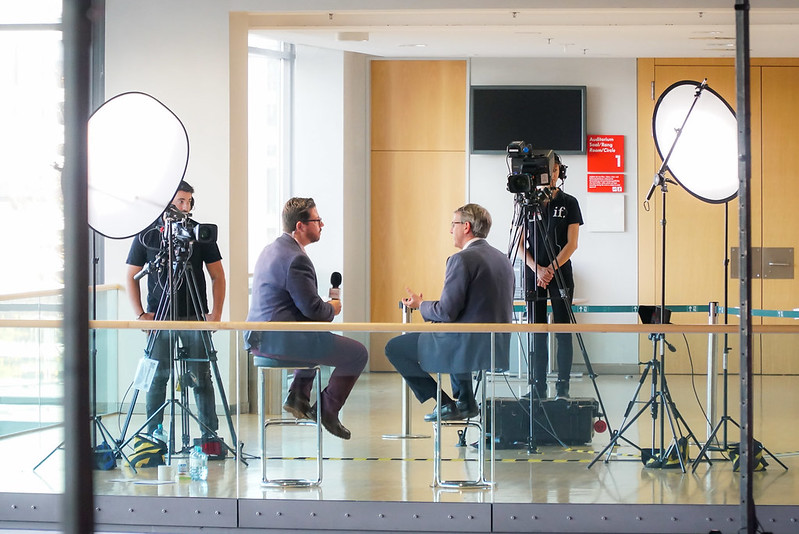 There really will be something here for every organization to learn from, so don't miss out!
You can follow Fujitsu Forum TV from 1200 CET 5/11 to 1700 CET 7/11, LIVE on:
It's not just Fujitsu Forum TV though.
We'll also be bringing you live updates, photos and insights from the event – follow the hashtag #FujitsuForum across all channels to stay connected.
And of course, please do tweet us at @Fujitsu_Global if you have comments or thoughts to add.
I am coming to Fujitsu Forum – how can I get involved?
If you're joining us in Munich this week, here's how to get the most out of your visit. There's lots to see at Forum and only two days to do it in, so do take some time to plan!
The best place to start is on the Fujitsu Forum microsite. Here you can find all the details about the event, including the all-important agenda.
Top tip – please ensure you arrive to the keynotes and breakout sessions promptly. Particularly for the first keynote at 1100 on Wednesday, it's worth arriving a few minutes early to ensure you get a space. If you are held up though, don't worry – the keynote will be shown live in the ICM Foyer and in several of the breakout rooms around the event.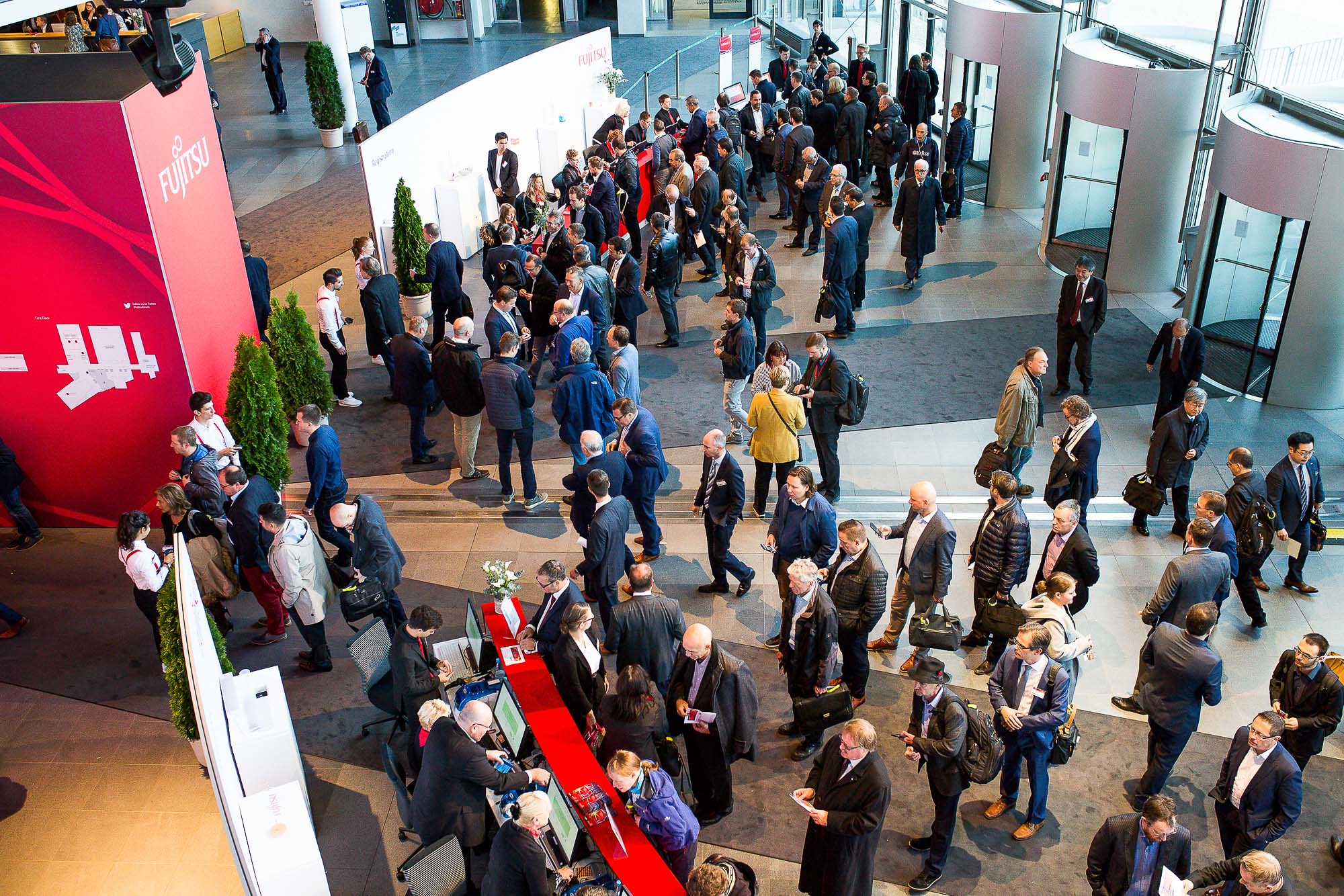 We'd encourage you also to download the My Fujitsu app (Apple/Android) and select Fujitsu Forum. This allows you to tailor your schedule and has a host of other useful features, including a map of the event and live notifications to keep you up to date.
There will be lots of information on social media for our event attendees too. Follow @Fujitsu_Events on Twitter for live updates from the show – you might just discover something unexpected…
We'll also be covering the event on Instagram – follow @Fujitsu.Global.
And we would highly encourage you to share your own updates, photos and other experiences of Fujitsu Forum!
Across all social networks, use the hashtag #FujitsuForum to join the conversation.
What about after the event?
After the doors to Fujitsu Forum close on Thursday, that's far from the end of our online coverage.
Through November and December, we'll be sharing the highlights and key insights we learned at Forum right here on the blog, in a number of follow-up posts. Make sure you're following so you don't miss out.
We'll also have all the Fujitsu Forum TV interviews and keynotes available to watch on our YouTube channel – and plenty more follow-up material across our social media channels.
Whether online or face to face, we are very much looking forward to welcoming you to Fujitsu Forum. We hope you enjoy the show!
A big thank you to our Fujitsu Forum event sponsors: