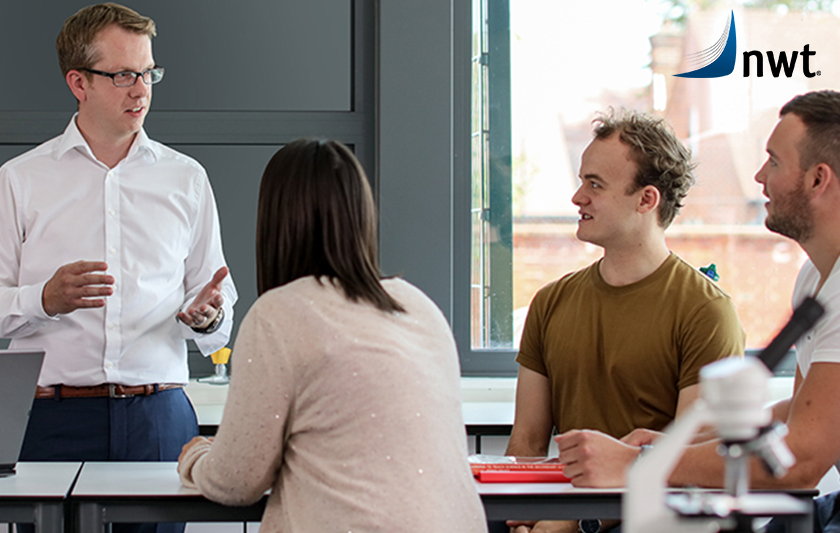 The Gymnasium in Zlín is a high school in the Czech Republic. It provides quality education for almost one thousand students, employs over seventy teachers and offers over twelve thousand books to read.
This might not be that extraordinary.
However, this gymnasium is special in one aspect – it has its own ICT strategy, develops its own programs and offers a highly digitalized environment, not only for collaboration between students and teachers but also for the rest of everyday tasks.
For this, Gymnasium Zlín needs a high-quality infrastructure.
Tomáš Javořík, ICT Manager of Gymnázium Zlín, told us: "In the education sector, there have always been issues with proper financing. And we are not only talking about IT now. But in the given situation, we knew that whatever solution we choose, it must be robust, reliable and come along with highly responsive support".
The school has also struggled with updates, incompatibility of drivers and thousands of small problems draining their time. As Javořík recalls, he could not focus on creating a tailored working environment for our teachers and students.
"I like when everything runs smoothly and nobody even notices that there is an ICT department. But we were really far from reaching this point".
Before the school decided to migrate to a Windows Server-based solution on PRIMERGY servers, they had discussed shifting their infrastructure to the data center of an ICT service provider company, NWT.
"Decisive arguments were price for value, level of services from Fujitsu and designed functionality of the whole system", says Javořík. "We have chosen Windows Server system on PRIMERGY servers delivered by NWT and we have been running our infrastructure without any significant issues since the migration."
"We are now running our tasks and modules on an invisible infrastructure", says Javořík, with a smile.
"Everything runs smoothly; From meal ordering to computer recovery through pre-configured images. The quality and stability are so good that we even forget that we are using them. In the past we had problems with some of our systems, but today we have no issues with updates, drivers or downtime.
"Changes and updates now have zero impact on daily business at school. Managing our IT classrooms is much easier today, thanks to the comprehensive backend IT based on PRIMERGYs with Windows Server.
"Our teachers can now focus on transferring knowledge to students. And I would say, as technology allows us new ways to teach, that quality of ICT solution is essential for quality of education".
Would you like to know more details about the cooperation of NWT and Fujitsu, as well as the described project? Watch below: