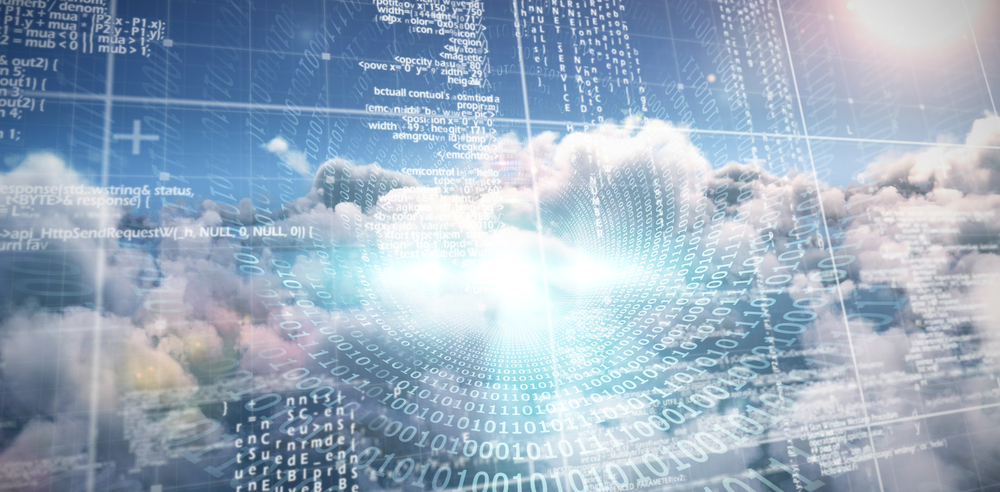 The popularity of cloud and multi-cloud solutions seems unstoppable. Following a discussion with Hisashi Sato, our key partner at Microsoft, myself and Hitoshi Monma, Deputy Head of Fujitsu Cloud Services Business HQ, outline what it means for customers to work with Fujitsu as their Azure Expert Managed Services Provider.
The cloud remains a crucial part in the winning formula for digital transformation and adoption continues to surge, with the worldwide public cloud services market set to reach more than $221 billion this year, according to analyst firm Gartner (source: Forecast: Public Cloud Services, Worldwide, 2017-2023, 2Q19 Update).
Multi-cloud strategies are increasingly dominant too: a recent Fujitsu report reveals on average organizations are already blending a mix of nine separate cloud vendors, with one third using between 10 and 20.
Fujitsu continues to take major strides forward in its ability to deliver optimal quality cloud and multi-cloud solutions for customers worldwide. This is recognized by our strategic partners such as Microsoft, for whom we are an Azure Expert Managed Services Provider (Azure Expert MSP) – the first company headquartered in Japan to reach this highest possible level within the Microsoft partner accreditation program.
Alongside that, we have also recently announced the opening of a Multi-cloud Support Center in Japan. From a single location, this rapidly meets all the requirements arising from our customers' multi-cloud deployments, from initial consultation through to operational phases.
The wider picture shows that Fujitsu began ramping up the training of cloud engineers to support multi-cloud services prior to the Azure Expert MSP accreditation. Our initial target is about 4,000 engineers globally.
In the mid to long term, we will increase this to tens of thousands and we are providing ample training to our sales teams, so they can conduct informed conversations with customers.
Supporting customers on their digital transformation journeys
What lies behind these moves? Azure Expert MSP status is much more than a badge to wear with pride – it gives our customers genuine peace of mind.
The solid relationship that accreditation represents allows Fujitsu to better support our customers' digital transformation journeys. When a business platform is based on public cloud services, in addition to systems integration at the implementation stage, customers expect high quality managed services including operations management.
Accreditation as an Azure Expert MSP demonstrates that Fujitsu offers managed services of the highest quality.
It also underlines that customers can completely trust the capabilities listed in our solution proposals, since these will be optimal recommendations using the latest techniques, such as automated delivery, and based on best practices applicable to the customer's industry.
For our global customers, the new accreditation is particularly powerful. Most of the time, when companies move into overseas markets, they want to duplicate the same processes on the same platforms. Now, as an Azure Expert MSP, Fujitsu can offer them the same services in the same way anywhere in the world.
Meeting customers' challenges
Collaboration with technology partners like Microsoft is now a fundamental part of Fujitsu's strategy to provide IT-based solutions that solve customers' challenges. Rather than attempting to do everything, Fujitsu seeks to collaborate and co-create with ecosystem partners, in an open approach wherever practicable – even when it comes to innovation.
One of the key reasons for seeking Azure Expert MSP accreditation was to deepen Fujitsu's partnership with Microsoft in the area of cloud services. It gives Fujitsu an important advantage by reducing costs to provide solutions to our customers and partners, and sets up a direct communication channel with Microsoft's Engineering Department, with weekly teleconferences to quickly learn about the latest Azure developments.
Fujitsu can also draw on Microsoft's expertise when creating solutions for our customers, have Microsoft instructors available to enhance our engineer training events, as well as collaborate on joint marketing efforts, to name just a few advantages.
Accreditation is a demanding process
As you would expect, attaining Expert accreditation involved huge effort and thorough preparation. There were three major considerations. First, operating as an MSP means delivering solutions that are repeatable and consistent.
Second, it is not just about promising benefits resulting from Azure solutions but also about how you deliver them – for example, by demonstrating the ability to take full advantage of automation to keep costs low and maximize scalability.
Finally, for Fujitsu to provide services anywhere in the world, we needed to implement a global operating model capable of handling both processes and people.
A third-party agency assessed Fujitsu against 64 criteria. We were required to prove our ability to build systems for stable operation, consistently on a global basis, and put under the microscope regarding factors such as the quality of security, compliance, and governance services, providing important reassurance about data security and integrity for customers with concerns about storing important corporate data on the cloud.
The entire process took about 10 months, culminating in a two-day audit.
Fujitsu is an invaluable partner
When you work in a giant organization, you can sometimes lose sight of how others see you. One of the most fascinating aspects of the accreditation process was to learn what Microsoft values most about Fujitsu.
We heard that what attracts Microsoft is firstly our global reach. A lot of companies claim that, but Fujitsu already provides solutions all over the world, including supporting Japanese companies operating overseas.
Second, Fujitsu has the capacity to develop, deploy, and operate systems targeting businesses that use industry-specific devices. Microsoft Azure currently supports a wide array of areas ranging from LSI chips and edge devices through to public clouds. As Fujitsu is an IT company with specific industry know-how, this also appeals to Microsoft.
The third reason was that, in Japan, Fujitsu has a diverse range of channels that extend into national government agencies and local government entities, as well as to large corporations and small businesses in regional areas.
As Microsoft itself says, these three factors, in particular, make Fujitsu an invaluable partner for the cloud deployments that lie at the heart of digital transformation.
Find out more about our multi-cloud and Azure capabilities on our website.