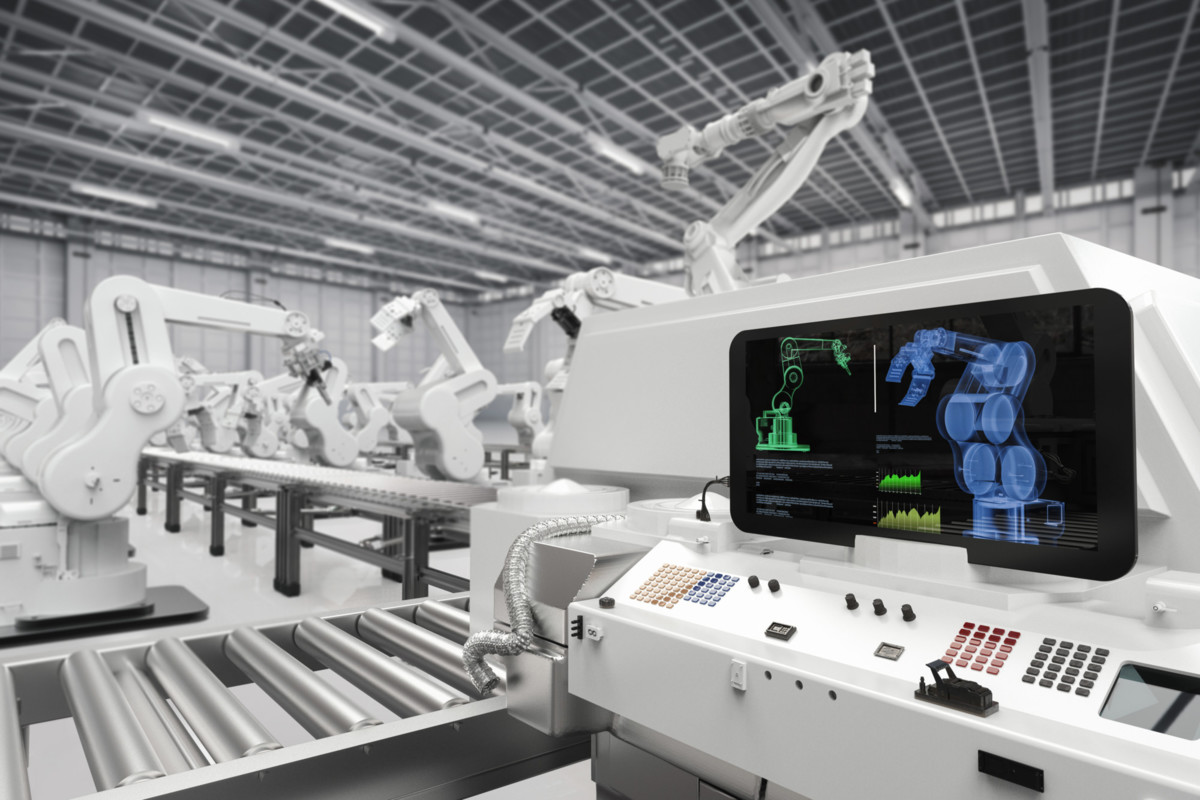 With the Artificial Intelligence (AI) bandwagon traveling at such a pace, we think the time is right to take an essential step back and take a hard look at what's really going on.
It is clear that AI is flying high in the e-commerce and retail space. But how is it faring in industrial enterprises? The perceived wisdom here is that adoption is not as rampant and the brakes are more firmly applied. It is important for us to get beyond the hype and quantify uptake in the real world – as well as identifying any apprehension about taking advantage of AI technology.
To get that meaningful, comprehensive picture, we commissioned Freeform Dynamics, an independent analyst firm, to take a 'temperature check' of the maturity of AI solutions and platforms. We surveyed 192 IT leaders and practitioners from across a range of organizations with 41% of these working in manufacturing or expressing an interest in manufacturing solutions. Other sectors represented in the sample include financial services, pharmaceuticals, and retail to name a few. The global sample was weighted to the USA (32%) and the UK (31%) with the rest of Europe making up 21% of respondents and 16% from other countries.
Before looking at the findings, it's worth considering what brought us to where we are today. More and more devices have become connected to the internet (internet of things) and large volumes of data (big data) are now more readily available. At the same time, we have high-performance computing systems and great progress has been made with the algorithms for complex convolutional neural networks. This happy confluence meant that AI – considered a far-off possibility just a few years ago – was now within reach. The possibilities seemed endless.
And yet, our survey shows that AI projects are not necessarily rolling out at the pace you might have expected, given all the hype. More than half of our respondents (54%) are not currently prioritizing AI.
Several commented that the hype itself seems to be getting in the way: "AI is such an overused buzzword that it is hard to see through all the marketing," said one. Another commented that the "initial and ongoing cost of investment, and unknown returns on this investment," made it hard to prioritize AI.
Our view is that there is often a lack of understanding – or possibly even misrepresentation – of what AI solutions can and should deliver. It is sometimes promoted as simply any automation project, which is clearly a gross simplification. Unless the system is automated and constructed in a way to learn over a period of time then you can't legitimately call it an AI solution. Anything else falls into the regrettably expanding category of "AI-wash" – where the marketing gloss of AI is applied to automation solutions to make them sound more exciting.
Now, here comes a surprise: this slow pace of AI adoption doesn't apply to respondents with an interest in manufacturing. Here, 53% are already prioritizing AI investment. If we look at those who are not yet doing so but think they should be the results are even more positive. 60% overall are or feel they should be prioritizing AI, rising to more than seven out of ten (72%) in the manufacturing group.
It appears that people in manufacturing might actually 'get' AI more than in other sectors. This is supported by the fact they are much more likely to say AI solutions are important to deliver business competitiveness and operational efficiency (see figure 1). I think this be partially down to manufacturing's historical focus on process automation, and it reflects the potential for AI solutions to take this to the next level of efficiency and effectiveness.

How are organizations using AI today?
We wanted to find out more about enterprises' plans and expectations for AI usage. They fall into four broad categories:
The connected business

A digital helping hand

Operational efficiency and quality

Protection and risk

.
The most popular use case for AI was operational efficiency. 69% of people agreed that process automation and workflow systems are relevant for AI. This was only marginally ahead of 'advanced analysis and planning solutions for business modeling' and 'automated risk monitoring and management - both of which attracted attention from 68% of respondents.
Once again, there is a somewhat sharper focus in the manufacturing subset. 'Process automation and workflow systems' was the clear winner here with eight out of ten (81%) identifying it as an important application area.
If we now overlay these use case preferences with what people are actually doing, we see that automated risk management is currently the most advanced overall. 22% are already active, rising to when we including so planning to be within 12 months. If we extend that to the next 36 months, then the figure for adopting automated risk management rises to 53%. 'Advanced analysis and planning' and 'process automation and workflow' grow faster though and pull into the lead, at 55%.
In manufacturing, quality control (QC) is the top use case. Although some may be surprised by this, it makes absolute sense if you are familiar with the key priorities and imperatives of industry, and the bottlenecks it still faces. QC has traditionally been one of the few areas that still rely heavily on manual inspection processes – making it ripe for AI-based automation.
In the coming weeks, I'll cover some of the key challenges organizations face when adopting AI and how vendors can help organizations bridge this gap.