Commercial service of the fifth generation mobile communication system (5G) will begin in 2020. Fujitsu aims to improve quality of life (QoL) and solve social challenges by connecting various machines and equipment around us via 5G.
How does the world look like which will be brought about by 5G's large capacity, low latency and simultaneous multiple connections? What is 5G's true value? This article features interviews with Takeshi Natsuno, an e-business leader, and Fujitsu's Sayaka Kubo. (Interviewer: Freelance announcer Haruka Mori)
(Photo, from the left)
Takeshi Natsuno, Special Invited Professor of the Graduate School of Media and Governance, Keio University; NewsPicks Professional Picker
Sayaka Kubo, Innovation Business Promotion Department, Innovation Division, Social Infrastructure Business Unit, Fujitsu Limited
What Is the Actual Situation for the Hot Topic 5G?
-- First, I would like to ask about the future to be pioneered by 5G. What can we actually do with it?
Natsuno: TV programs and economic newspapers frequently feature 5G, but I think that probably you may not feel that it is actually so exciting.
-- You put it bluntly from the beginning! (laughs)
Natsuno: Of course, 5G makes high-speed transmission possible, but this depends on the overall volume. Even if you upgrade from 4G to 5G, I think that the speed will not be any different from today's fixed indoor Wi-Fi speeds because demand will also increase. Still, when traffic is not busy, the speed will be sufficiently fast to download apps or to watch videos outdoors. Probably no one will see 4K images outdoors because you cannot tell the difference of 4K on a smartphone-sized screen. So, I think it has been a little over-promoted.
Oh, I'm sorry if this causes you trouble. (laughs)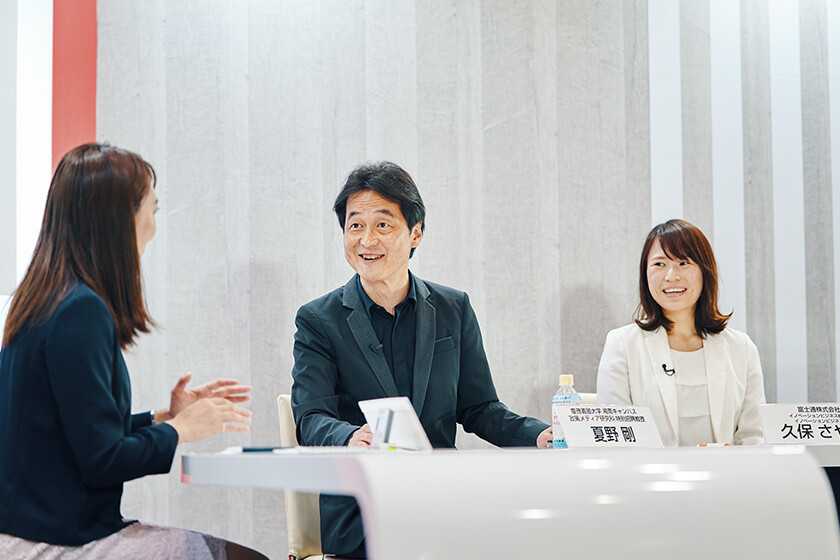 Remote Medical Care, Live Telecasts—Great Demand in Niche Areas
-- (Laughs) What other applications does 5G have?
Kubo: It is difficult to speak after having said that (laughs), but I think high-capacity content will be exchanged more than ever, which will increase the number of services. For example, in the field of medical care, 5G will make it possible to perform remote surgery and medical care. Currently, specialist doctors are only available in metropolitan areas, and it is difficult for regional patients to come see such doctors.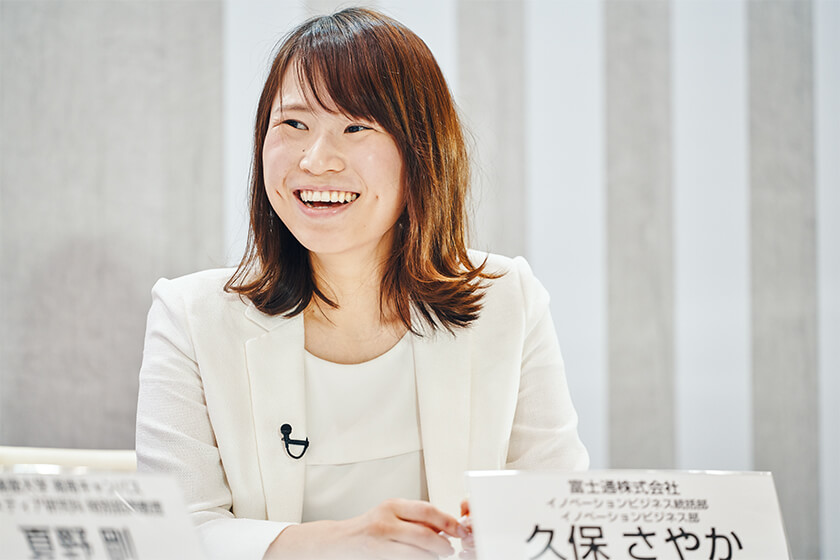 Natsuno: What she has just said is very important. There is actually great demand for 5G in niche areas. Of course, remote medical care requires laws to be revised. However, it is now technically possible for a medical helicopter to fly to an accident site, where its staff can take photos of a patient's condition and affected areas with a smartphone. The staff can send these photos to a doctor in a hospital, based on which the doctor can provide medical treatment instructions. This is because 5G can send high-definition data without delay.
If ambulances are connected to a network, even surgery can be performed in an ambulance.
5G is also useful for TV stations. As you know, mobile relay cars perform live broadcasting via satellite transmission. However, with 5G, satellites will no longer be necessary. If you get permission from a major carrier in advance*, you can live broadcast in high definition as much as you want using its 5G network; no mobile relay car is required.
*: Major carriers: The four mobile carriers (NTT DOCOMO, KDDI, SoftBank, and Rakuten Mobile) to whom the Ministry of Internal Affairs and Communications has granted a 5G license.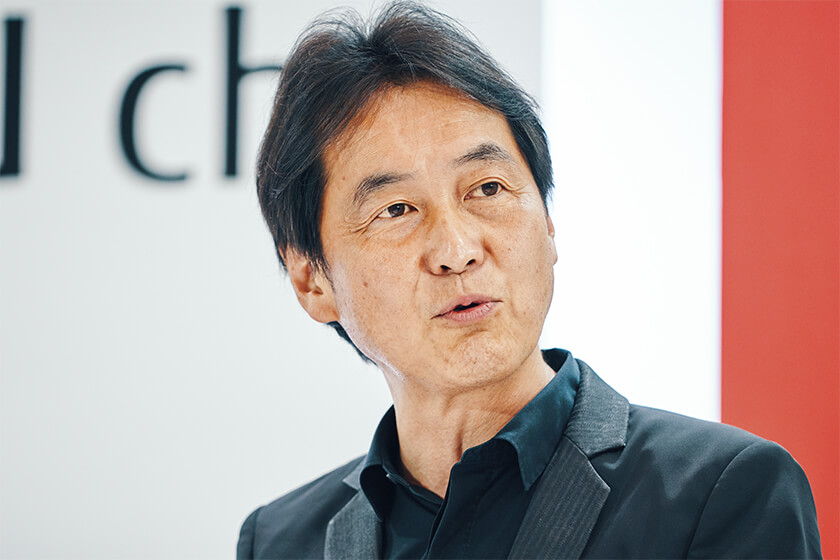 -- The structure of TV programs may change significantly!
Natsuno: What is very important is that although it is generally said that 5G will significantly change all services worldwide, this will probably not happen (in a visible way), although many things will occur behind the scenes. That is 5G. You will feel the changes happening in the world later. I think that general consumers will perceive no apparent difference from Wi-Fi for three to four years.
"Local 5G" of Local Governments and Companies Can Make the Most of 5G's Characteristics
-- Mr. Natsuno, you are serving as director of High School N, which provides online classes. Do you think traditional schooling will change in any way?
Natsuno: If 5G is used for after-school activities, virtual schooling that connects students studying in class (at school) with students studying at home will become possible. But in fact, indoor spaces still have Wi-Fi, so there will be no big changes. It is necessary to carefully identify if there are needs to do indoor activities outside.
5G is certainly a technology that frees us from being conscious about whether we are using a mobile or a fixed line. It is very difficult to wire up a LAN in a venue like this (the Fujitsu Forum venue), so "all wireless" is a good option.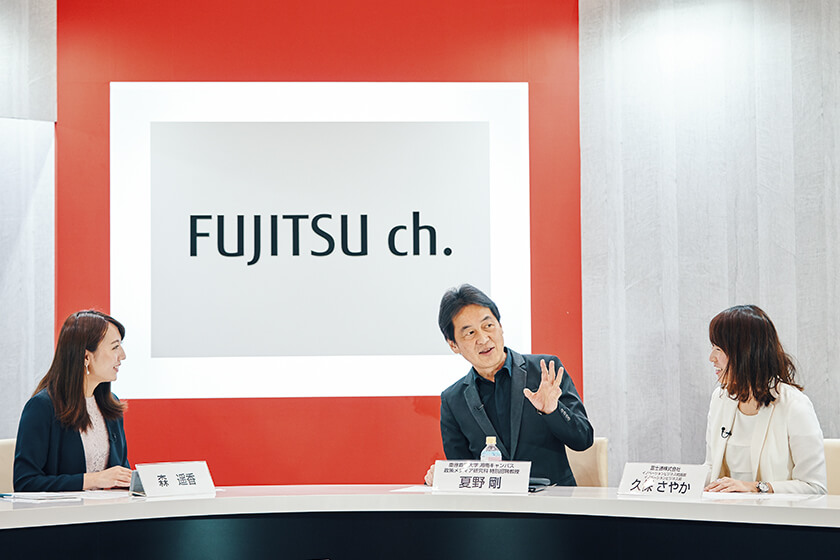 Kubo: LAN wiring is very expensive. When "low volume, high variety" manufacturing becomes mainstream in the factories of the future, it will be hard to rearrange wired networks. If the same thing can be achieved with 5G, costs will be reduced.
Natsuno: Yes, I absolutely agree. Because network lines have always been the biggest bottleneck when renovating old factories and apartments, if an all-wireless environment can be created, I think 5G will also replace Wi-Fi in indoor spaces.
Kubo: Generally, 5G will be built by telecommunications carriers; however, "local 5G" service enables local governments or companies to build out their own 5G environments after obtaining a license. Fujitsu plans to provide a complete set of services for hardware, software, network integration, consulting on license acquisition, and more to build local 5G networks, and we will strive to further promote these services.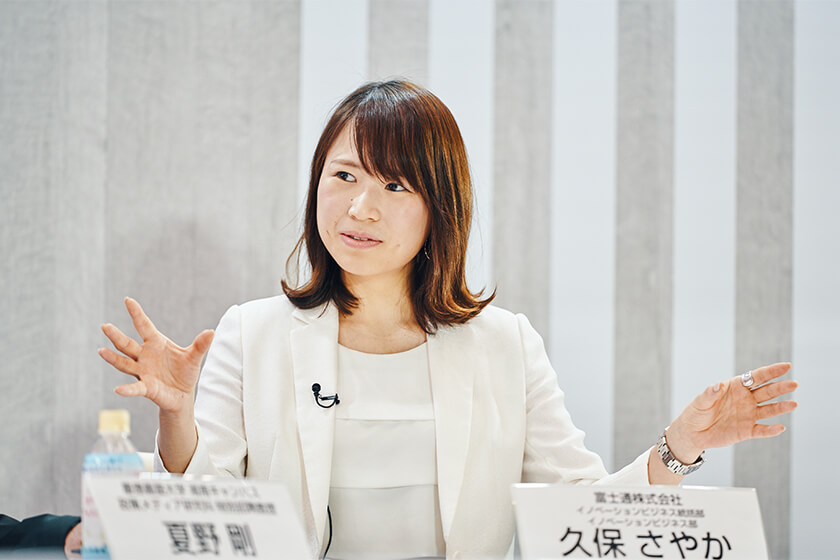 Local 5G creates a dedicated network that is nearly free from unexpected interference by other networks. Other advantages of local 5G include flexible area construction, high speeds, and high security.
Natsuno: That is awesome! In fact, 5G can both provide a huge volume of content to a small number of devices and share an extremely small amount of data transmission among a large number of devices. However, mixing different conditions limits the speed. In short, what matters is A (transmission speed) × B (the number of devices). When covering the same size of area, local 5G may make it easier to design the network characteristics.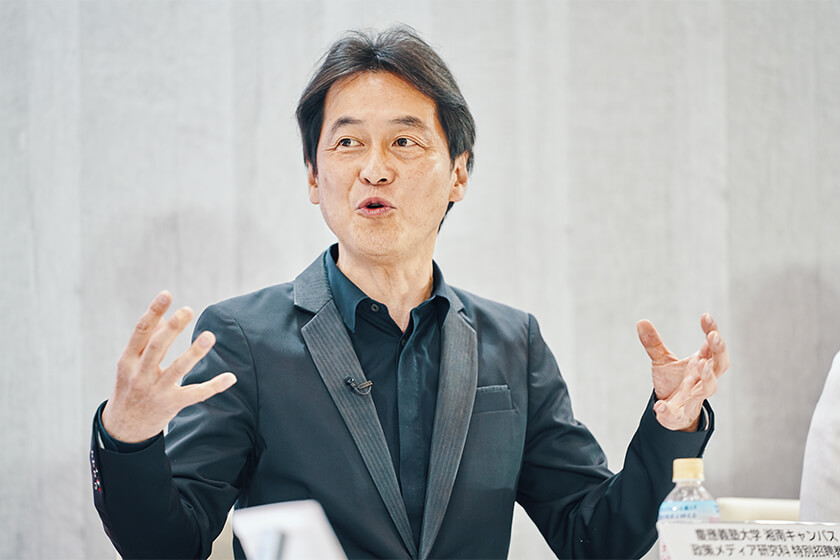 Kubo: That's right. Users can benefit from making the most of its characteristics.
Natsuno: It is easy to create local networks using 5G technology because 5G is compatible with the technologies already implemented for fixed lines. I think this is a great advantage.
Expectations for Fujitsu's Technologies and "5G Customization" Tailored to Specific Purposes
-- Please tell us about Fujitsu's prospects in the 5G field.
Kubo: Fujitsu has accomplished plenty and acquired much knowledge through our business with various customers. We want to consider which kinds of services should be developed in a rich network environment like the one provided by 5G together with our customers. The 5G era has not yet started, so we will find many possibilities going forward. In the 4G era, LINE and other social network services became very popular. I'm truly looking forward to seeing what kind of content and services will emerge while looking forward to the possibilities Fujitsu can offer in the 5G era.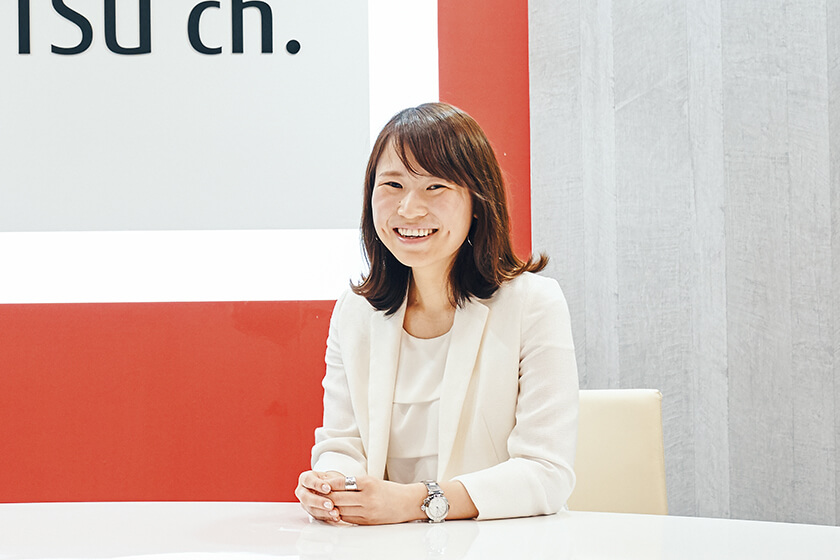 -- What do you expect from Fujitsu in the realm of 5G, Mr. Natsuno?
Natsuno: Carriers design "open networks" to cover entire "areas" of Japan; however, network characteristics change depending on how 5G is tuned to match objectives. I definitely hope Fujitsu accumulates know-how on customization, including for local 5G services. If various networks emerge, users will enjoy using them: "If you go to that area, you can do things like this," or "We can experience an interesting experiment over in that area."
If we look globally, mega players such as Huawei and Nokia build networks. Fujitsu and the Japanese players are very good at customization, so I expect them to gain global market share by making the most of this opportunity.
Kubo: Thank you! We will do our best.