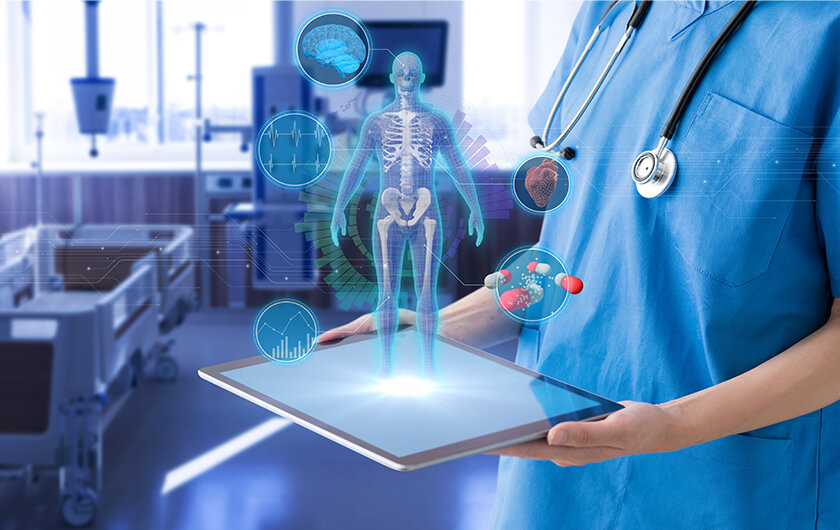 In cancer treatment in Japan, advanced medical care making use of anticancer drug treatment based on patients' genomic information began in April 2018. This article focuses on "advanced genomic medicine" in cancer treatment. From the perspective of a Fujitsu Research Institute (FRI) consultant, the article describes the future direction, secondary use of genomic information and the challenges that entails, the direction of solutions, and an overview of business approaches in the face of future trends.
Author Profile
Tetsuya Yoshida
Managing Consultant, Cross-Industry Group, Fujitsu Research Institute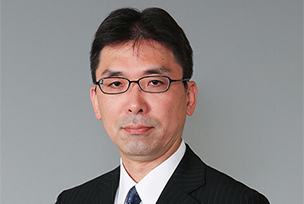 Tetsuya Yoshida joined Fujitsu in 1992. His first role was to perform procurement tasks in the Procurement Division. In 2005, he moved to the Fujitsu BCM group upon its establishment, and in 2007, he moved again to Fujitsu Research Institute. After working as a BCM consultant, he currently engages mainly in new business planning and business strategy formulation consulting in the healthcare field.
* This article is a partially edited version of an article published in Fujitsu Research Institute's information magazine, Chisounomori (Vol. 4, 2018).
* The author's position and division are accurate as of the article's publication in Chisounomori.
What Is Advanced Genomic Cancer Treatment? Genomic Treatment Technology Promoted as Part of Measures Based on the National Basic Plan to Promote Cancer Control
The Ministry of Health, Labour, and Welfare uses the term "advanced medicine" to designate new, experimental medical technologies that have not yet been evaluated for effectiveness or safety but for which such evaluations should be conducted in order to determine whether they should be covered under insurance.
"Advanced genomic cancer treatment" involves treatment via anticancer drugs that respond to gene mutations related to cancer in cancer patients. The term refers to examinations of treatment methods for each gene mutation in addition to the conventional treatment methods for each cancer type.
The National Cancer Center (NCC) Hospital began conducting "Advanced Treatment B," in which they use the aforementioned method to comprehensively analyze genes related to the patient's cancer in a single examination, and then perform gene testing, which is useful for selecting anticancer drugs.
This form of gene testing uses NCC OncoPanel, a testing method developed specifically for Japanese people. It can test for 114 gene mutations and 12 fusion gene mutations related to cancer in a single examination.*
The following factors led to the development of genomic medicine: 1. A large variety of gene mutations that cause cancer were discovered in rapid succession due to the advancement of gene analysis technology, and it became understood that molecular targeted therapy was extremely effective for some forms of cancer with gene mutations, and 2. the development of next-generation sequencers that can speedily read the base sequence of genes made it possible to quickly, comprehensively detect a large number of gene mutations that need to be treated.
Against this backdrop, the impetus behind the development of advanced treatment is the need to comprehensively examine cancer genes and to select treatments involving drugs that match the gene mutations of each patient's cancer tissue, especially for cancers that are outside the scope of the standard treatment as well as for patients for whom the standard treatment is no longer effective.
The Future Direction of Advanced Genomic Cancer Treatment: Advancement of Measures Based on the National Basic Plan to Promote Cancer Control
This form of advanced treatment is useful for conducting genetic analysis using the OncoPanel and for selecting anticancer drugs. At present, 11 Cancer Core hospitals around Japan that are centers of advanced genomic cancer treatment and 100 related affiliated hospitals have undergone the necessary process to participate in advanced treatment. (As of April 1, 2018**)
Furthermore, in the future, genetic analysis that covers all genome information and the development of treatment methods will be promoted. Among these developments, there is a focus on determining the treatment policy after receiving a patient's genome analysis results; enhancing genetic analysis by compiling a database of medical information on cancer patients who have undergone administrative treatment as well as information on clinical trials and genome treatment conducted in Japan and overseas; and optimizing treatment methods.
Moreover, as this method of advanced treatment is only partially covered by insurance, considering the costs of treatment other than genetic analysis, it is expensive and difficult to determine the therapeutic value for patients. One early goal is to cover the examinations themselves under insurance to reduce the burden on patients.***
Today, advanced genomic cancer treatment is being conducted by the aforementioned Core hospitals and affiliated hospitals. In 2018, the Center for Cancer Genomics and Advanced Therapeutics**** was established within the NCC as a supporting organization for these hospitals. At this institution, patient diagnoses and genomic information are collected and analyzed, after which they are compared with genomic information from within Japan and overseas as well as databases of publications related to genomic cancer treatment, after which the optimal treatment method for the patient is presented. Following this initial use of collected data, said data is then put to secondary use by making it available to pharmaceutical companies and to academia for the purposes of research, new drug development, and improvement of existing drugs.
However, under the revised Act on the Protection of Personal Information, individuals' genomic information is considered to be an "individual identification code," and medical information, or medical histories, is considered to be "personal information for which special care is required." These laws apply when employing the data for secondary use, and careful adherence to the Next Generation Medical Infrastructure Act, which mandates that necessary medical information be anonymized, is also required. Specifically, it is necessary to organize and examine the application of these treatment methods while interpreting the law, and also to involve the government (including the Ministry of Health, Labour, and Welfare and the Ministry of Economy, Trade, and Industry) to enhance advanced treatment and drive forward policies that nurture the industry built around genomic medicine.
Future Developments in Advanced Treatment and Business Prospects: Enhancement of Medical Technology by Use of AI
So far, I have covered the current state of advanced genomic cancer treatment. Next, I will cover hypothetical future developments in advanced treatment related to genome analysis in addition to the future prospects from a business perspective.
Genetic testing services have existed for some time; they have generally been used by individuals for DNA appraisal and genetic testing related to physical predispositions. However, due to a lack of clarity surrounding the literature that is the basis for determining the risks of illnesses indicated by gene testing, the reasons for the selection of such literature, and the validity of statistical data, these services face skepticism with respect to reliability from a medical point of view. Moreover, the general public's degree of understanding regarding the examination results is insufficient and can in some ways be considered a kind of fortune-telling.
To address these issues, advanced genomic cancer treatment, which began as a form of advanced treatment, focuses on designated patients and limits the scope of disease to cancer; it can be considered to be a state-authorized method of drug administration for the purpose of medical treatment based on genome analysis.
When considering these trends with respect to the future, in addition to the goal of expanding the availability of drug administration therapy based on genome analysis beyond designated patients, consideration should also be given to application in preventive treatment based on genome analysis results—more specifically, to apply genome analysis to destroy abnormal genes and unneeded genes that may cause diseases, to repair gene mutations, and to perform gene editing (e.g., gene expression regulations) to identify and treat gene expressions at the root.
In the past, these methods would have appeared to be something out of a science fiction movie, but pioneering efforts are already underway to make these forms of treatment a reality in the near future. In fact, a Hollywood actress has already had a preventive operation based on gene examination results. From a medical perspective, there is great potential for these forms of treatment to become more reliable. (Figure 1)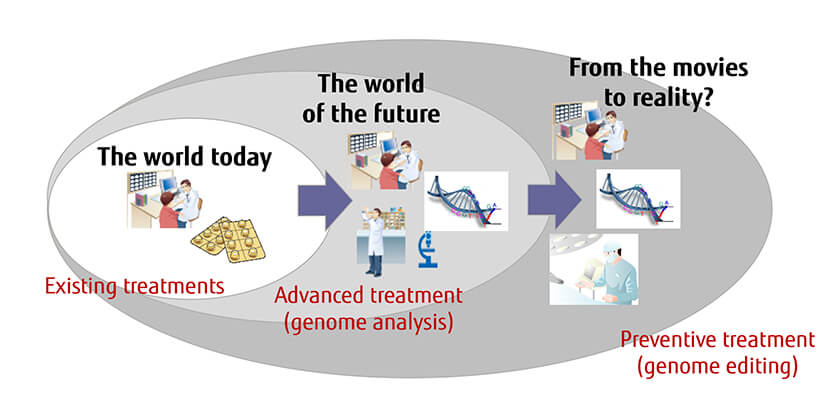 Figure 1: Potential for advancement of existing treatment methods to futuristic preventive treatments
Returning to a topic that is slightly more applicable to today's world, there is the concept of radiomics, which is also called radiogenomics. This disciplinary approach involves clarifying the unique traits found in medical images and genetic expression patterns with correlations with biological mutations to be used in diagnosis and treatment.
Image diagnoses conventionally performed by doctors are replaced with numerical information, and by combining this with genome analysis, it becomes possible to provide information pertaining to the presence of disease with some accuracy before performing a biopsy. It is thought that this may be useful in diagnosing and treating parts of the body where biopsies cannot be conducted repeatedly. To make these determinations, use of AI is crucial.
When considering this from the perspective of ICT, the most realistic ways these developments can contribute to medicine's advancement are to develop patterns that accompany genome analyses and image numerical information, as well as medical information optimization, and to provide such information to doctors. This system, which is known as the clinical decision support system, is currently being implemented in Europe and the US. At present, there is no ICT company that conducts translation research, which involves applying these methods to data analysis and medical treatment, and data accumulation through reverse translation, which refers to feeding back the results of diagnosis and treatment, as well as enhances the derivation of optimized solutions through the use of AI. Therefore, accumulating a series of case studies that involve this process's entire flow can help elevate the level of the technology, thus providing high-priority solutions in the medical care field. (Figure 2)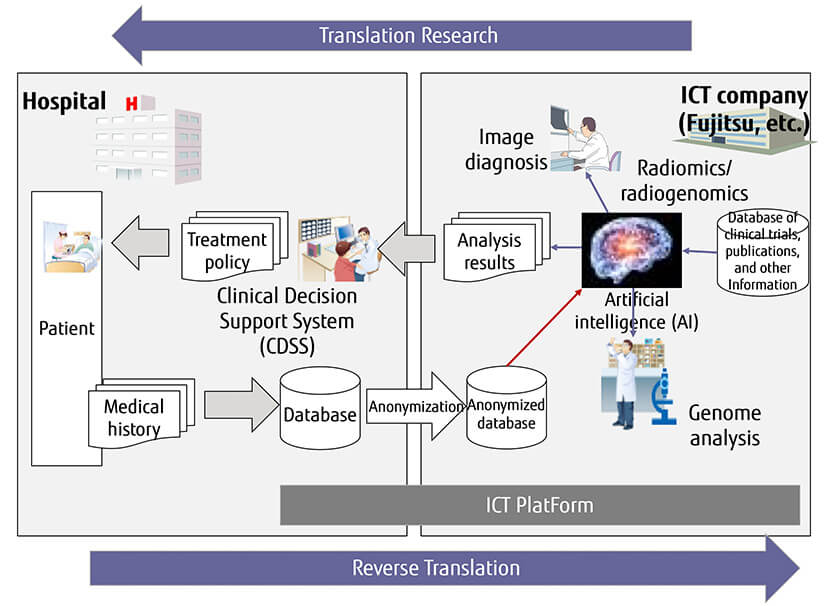 Figure 2: Objectives and roles of ICT in future medical care
*: Besides the NCC OncoPanel mentioned in this article, as of June 2019, the following genetic panel exams also exist.
1. Todai OncoPanel: Clinical Research Support Center, University of Tokyo Hospital
2. FoundationOne CDx: Sold by Chugai Pharmaceutical (Foundation Medicine based in the US)
3. Oncomine™ Target Test System: Graduate School of Medicine/Faculty of Medicine, Osaka University
**: As of April 1, 2019, there are 156 affiliated hospitals.
***: Regarding this kind of genetic testing, the NCC OncoPanel mentioned in this article and the FoundationOne CDx mentioned in *-** are now covered by insurance as of June 1, 2019.
****: Center for Cancer Genomics and Advanced Therapeutics (C-CAT), National Cancer Center
https://www.ncc.go.jp/jp/c_cat/index_kan_jya.html (Japanese)
References