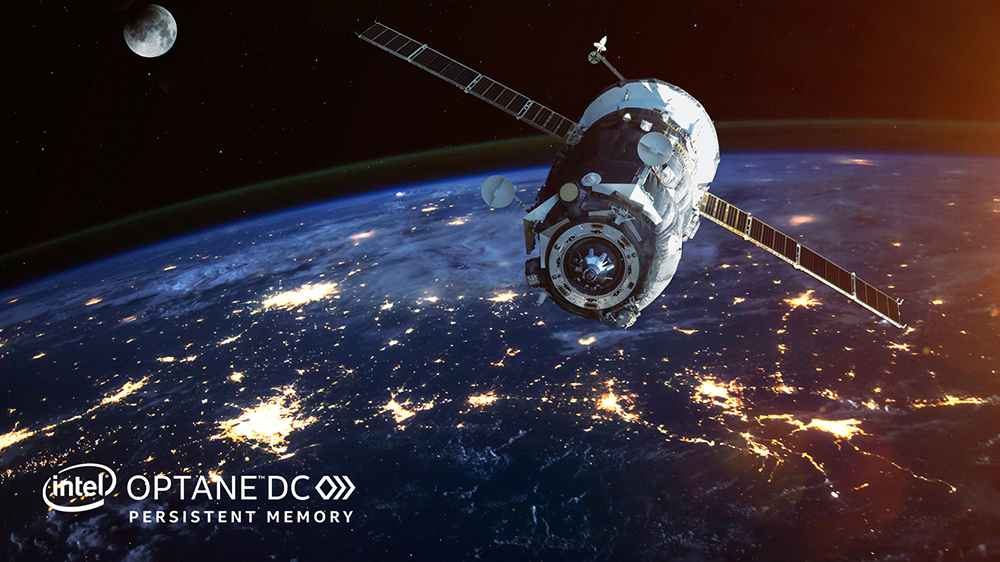 As the name suggests, you can collect, manage and process data in a database. Data accompanies us our whole life.
After appropriate processing, data serve as the basis for decisions and influence our actions. Today, data is especially important for companies, and is an essential resource that must be maintained consistently.
Without data, no sales orders could be processed, no material stock could be checked, no new goods could be ordered and no invoices could be written.
The relentless rise of data in a digital world
Databases have established themselves as an integral part of the IT landscape. Wherever applications access a common pool of data, they play an important role. And due to rapid technological development, the storage capacity of databases has increased considerably in recent years.
In many areas, no business model would function without databases. E-commerce is booming like never before and the various social platforms have an enormous amount of data to accommodate.
But even small and medium-sized enterprises are not exempt from this trend. The total amount of data worldwide has now grown to several billion records and has long exceeded the zettabytes limits.
According to a joint study from Seagate and IDC, global data volumes are expected to grow to 175 zettabytes (that's a 175 with 21 zeros) by 2025.
Data analysis using traditional databases is no longer sufficient for querying and processing these very large data collections. When classical databases reach their performance limits, the use of in-memory databases is a possible alternative.
Accelerating business data insights with SAP HANA
SAP HANA offers companies a platform with which large amounts of data can be evaluated on the basis of in-memory technology.
Unlike conventional databases, the in-memory platform does not copy the data from hard disks to the main memory for further processing or analysis, but keeps it completely in the main memory. This accelerates business processes and makes them more efficient at the same time.
However, main memory has always been much more expensive than traditional storage, so the individual computer usually has much less of it.
In addition, in-memory databases store their data in the main memory. Since the RAM is volatile, these data could not be stored permanently in the event of a system downtime or maintenance work - until now.
PRIMERGY M5 – innovation to deliver extraordinary data performance
One of the innovations of the current FUJITSU Server PRIMERGY M5 systems is the support of Data Center Persistent Memory (DCPMM).
DCPMM represents an entirely new way of managing data for demanding workloads like the SAP HANA platform. Persistent memory closes the gap between DRAM and storage such as HDDs or SSDs, delivering the performance of DRAM with the persistence of storage. That means that it provides the speed and endurance of memory, but if the power fails, you don't lose your data.
The non-volatile memory supports up to 512 GB per module and fits into DDR4 memory banks. With a dual-socket system such as the PRIMERGY RX2540 M5, memory capacity increases from 3TB to 7.5TB when using Data Center Persistent Memory.
This capacity greatly accelerates applications such as in-memory databases and can sometimes save money.
Fujitsu has tested the new capabilities, especially for SAP environments (SAP HANA 2.0 with SUSE Linux Enterprise Server 12 SP4), of the DCPMM modules compared to standard DDR4 DRAM with a quad-socket PRIMERGY RX4770 M5 system.
The holistic solution from Intel, SAP, and Fujitsu offers the following improvements:
Downtime is significantly reduced, with testing showing restart time for SAP HANA 2.0 going from 11 minutes using DRAM to just 2 minutes using DCPMM
Greater non-volatile memory capacity means more data can be analyzed at a time, helping to increase your flexibility and agility
Total cost of ownership for memory for an SAP HANA environment can be reduced by replacing expensive DRAM modules with non-volatile persistent memory
With the combination of the new server systems and Intel® Optane™ DC Persistent Memory modules we are offering our customers completely new possibilities and ways to use applications and thus get much more business value out of their IT infrastructure.
In addition to its use with in-memory databases and data services, the non-volatile persistent memory paves the way for comprehensive infrastructure consolidation. Larger RAM allows tasks to be distributed to fewer nodes, which ultimately leads to a reduction in costs.
These benefits also apply to virtualization. Virtual machine density has been limited by expensive, low-capacity, volatile memory. DCPMM provides more capacity and enables higher VM density without being as pricy as DRAM.
The Intel® Optane™ DC persistent storage can not only result in cost savings, but together with the Fujitsu PRIMERGY servers they form an excellent combination for infrastructure consolidation, virtualization environments, HPC, Big Data and real-time analytics as well as very fast storage.
If you want to find out how Intel® Optane™ DC Persistent Memory in PRIMERGY server can make an impact on your business, please go to: www.fujitsu.com/optanedc