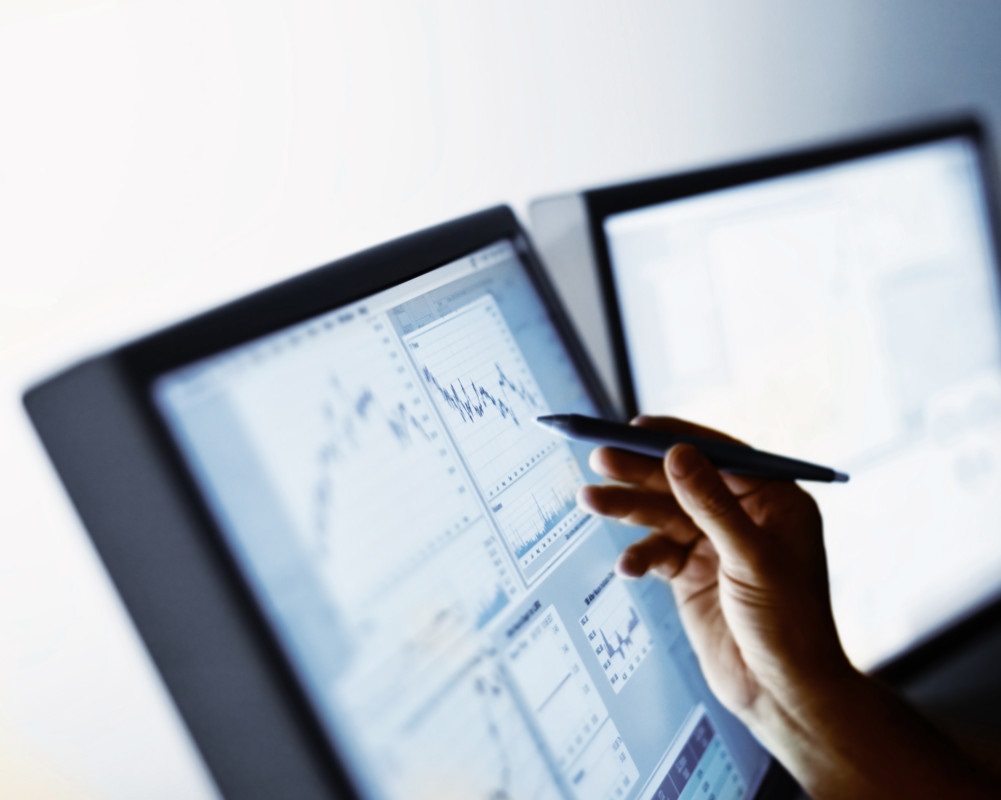 Over the last few years, we've seen many of the largest, most trusted companies falling victim to data hacks and security breaches. And this is only the start as the cybercrime business is booming.
In fact, according to Cybersecurity Ventures, cybercrime will cost the world more than $6 trillion annually by 2021, up from $3 trillion just four years ago. The amounts of money involved and the quantity of affected data might differ from business to business, but the potentially enormous damage to both reputation and the bottom line is the same.
Meanwhile, the volume of data accumulated by businesses continues to grow exponentially, as does its potential value.
Advances such as deep learning and other AI-related technologies, as well as IoT and edge computing are making it possible for us to derive new value, new use cases and insight from previously unexploited unstructured data sources, such as camera or sensor information, files, photos or images.
On the other side of the equation, this growth in volume further raises the potential cost of, for example, a successful ransomware attack, which has the potential to render all data unusable, even after it has been archived.
In short, the sheer volume of data creates new data management challenges for businesses.
Businesses struggle to keep up with their data growth, which is non-linear, making it hard to predict future needs. Virtualization and hyper-converged infrastructures that effectively scale on demand have grown in popularity as a result.
Other companies are leveraging ubiquitous cloud-based storage to host copies of their data – but while costs are initially attractive, the time required to restore data from a low-cost cloud storage site can be prohibitive – because every second of downtime counts.
Businesses must also take regulation and local requirements into account, juggle with the management of multiple data types and tiers, finding the most cost-effective storage, and factor in pressure from within their business to reduce backup windows and improve service level agreements for data recovery times.
It's no wonder that it often takes a cyber-attack for businesses to discover that their data protection plan isn't quite up to the task.
The time is right for partners to sell data protection
The current market situation represents a significant opportunity for Fujitsu's channel community to help businesses cut through the confusion, and provide effective data protection services to their customers. We believe that Fujitsu is the ideal data protection solutions provider.
We're not trying to push a single solution and make it fit every business' problems. Instead, we have a portfolio of solutions to fit all customer needs, whether they are small start-ups or large enterprises.
This gives our partners the opportunity to take on the role of trusted advisors for their customers, helping navigate the complexity of data retention and backup, by designing and deploying exactly the right solution to meet each business' unique challenges.
The foundation of our offering is our hardware – designed to simplify and consolidate backup and archiving infrastructures.
Our ETERNUS portfolio of CS data protection appliances, comprising ETERNUS CS200c, ETERNUS CS800 and ETERNUS CS8000, offers outstanding data protection capabilities, minimizing backup times and delivering a cost-effective way of meeting recovery time objectives for business-critical environments.
The CS200c represents a single integrated data protection solution that combines industry-leading Commvault software with powerful Fujitsu system technology for business efficiency and continuity.
The FUJITSU ETERNUS CS800 backup appliance provides backup to disk, with built-in deduplication that can reduce storage capacity by up to 95 percent.
Meanwhile, the Fujitsu ETERNUS CS8000 leverages intelligent process automation and can pool storage capacities to drive down the total cost of ownership of complex data center backup environments by as much as 40 percent.
These leading hardware platforms are optimized for use with a selection of market-leading backup suites to deliver proven, integrated solutions enabling efficient, secure and flexible data protection for all types of physical, virtual and cloud environments.
Partners can select and deploy exactly the right technology combination based on customer size and requirements. We work with Veeam, whose software is designed to streamline backup operations for entire virtual infrastructures.
We leverage the powerful data protection software offered by long-standing global partners Commvault and Veritas and we have teamed with Nutanix to reduce complexity and the total cost of data protection in multi-cloud infrastructure environments.
Partners, of course, need consultancy skills and a deep technical understanding of the various permutations of the solutions involved. Our SELECT partner program enables partners to acquire their own domain expertise, encompassing both the various data protection software stacks and hardware appliances.
This Fujitsu SELECT Academy training on data management and data protection also provides the opportunity to achieve SELECT Expert status, unlocking new partner benefits and demonstrating a high level of expertise. In-depth training is supported by a huge amount of online materials and reference information in the SELECT channel portal.
There are also multiple one-to-one opportunities to meet and learn best practices directly from Fujitsu experts. These include personalized sessions and events such as the annual TechCommunity technical workshop, and the ETERNUS Inspire and Inspire Plus roadshows, which are designed for sales and presales consultants respectively.
We work closely with partners to gain feedback on our product design process to ensure that we will continue to offer the right products, aligned with changing customer demand.
The time is right to deliver data protection services
Data is every business' most valuable asset. Ensuring its safety and availability should be a priority for businesses of all sizes.
This translates into a rapidly growing market – with year on year revenue growth of 31.1 percent for EMEIA backup appliances, according to research company IDC. And with Fujitsu's data protection portfolio, effective data protection is within the reach of all businesses. The time is right for our channel partners to help them achieve it.
For partners interested in pursuing this opportunity – contact Dave.Hazard@uk.fujitsu.com