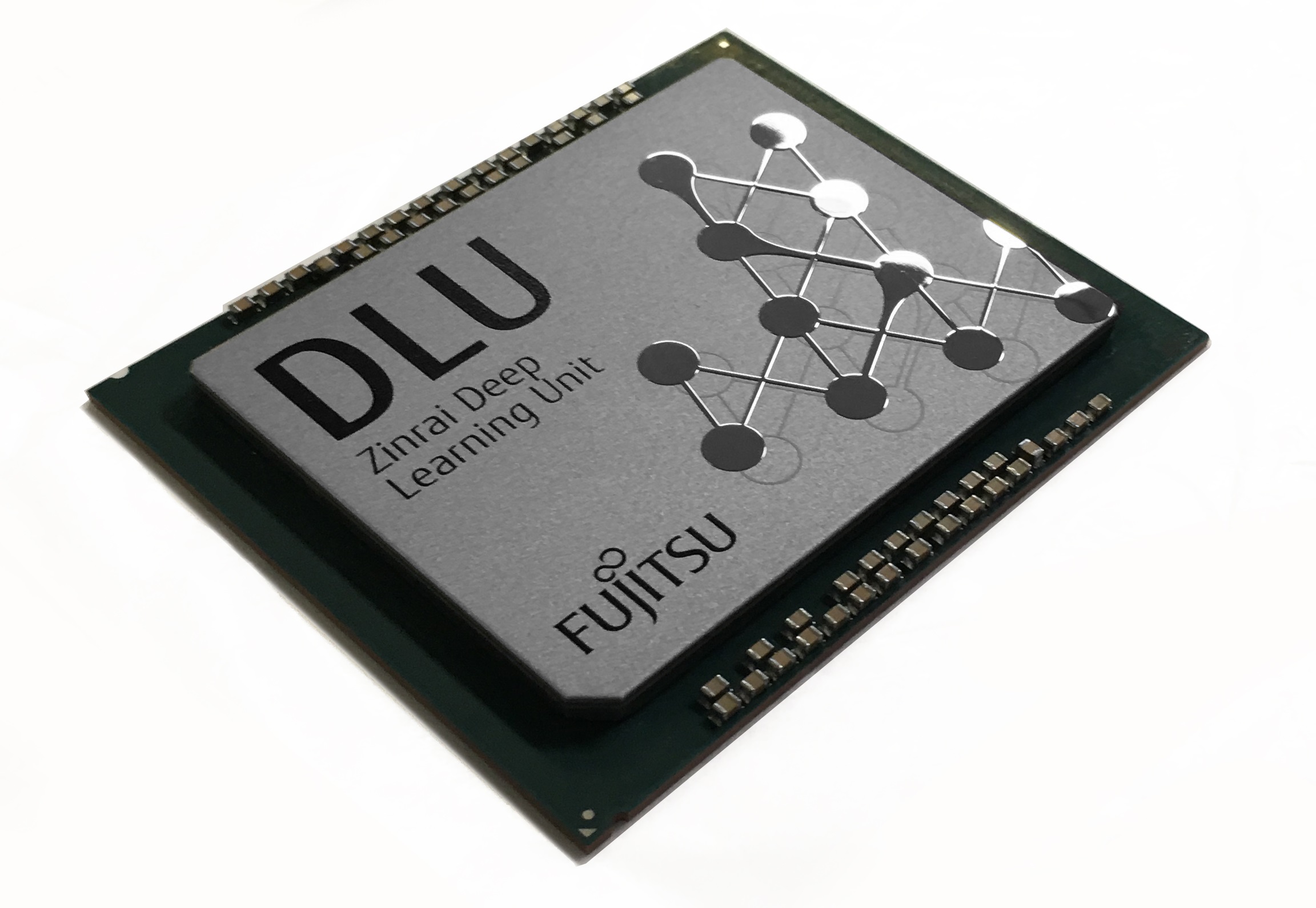 Increasingly, neural networks are being deployed to uncover hidden patterns and correlations in the vast mass of unstructured data that businesses are collecting – which might include images, sensor output or video streams.
We've already seen the value they are bringing customers – from aiding patient diagnosis in the medical industry to identifying manufacturing faults before they become critical.
However, the most effort-intensive aspect of running a neural network is the training process. Teaching algorithms to recognize patterns takes time. Fujitsu's Deep Learning Unit is poised to bring the benefits of neural networks to a much wider audience – creating new opportunities for channel partners.
Let's get started by explaining the difference between neural networks and deep learning. The latter can handle a far higher level of complexity and is therefore often favored for processing unstructured data in applications such as image/speech recognition or in natural language processing.
Deep learning brings together multi-layered, complex neural networks to work on large scale data sets. Its parallel processing means that teaching time can be accelerated, but requires massive computing power and a vast amount of energy, particularly for system cooling.
To address the energy and time challenges, Fujitsu has focused extensive expertise in the fields of AI and supercomputing to develop the Deep Learning Unit (DLU).
This is a chip designed specifically to enable deep neural networks to accelerate the time it takes to identify solutions to business challenges. It achieves this by delivering 10 times the performance per watt of GPUs, the most widely-used alternative available today.
The DLU means significantly reduced training and testing time for new models, as well as accelerated time to additional revenue streams and new business opportunities for customers.
Using conventional technology, it currently takes GPUs approximately 1-2 weeks to train and test a model for an autonomous car. Using the DLU, the same task can be completed in just a few days, and less complex challenges take just hours.
This means that both power and cooling needs are far reduced. In fact, we've estimated that customers will typically save 100,000 Euros in power alone running DLU-based neural networks compared with GPUs on the market today.
These statistics are extremely attractive to most businesses looking to leverage their data to deliver new value – a clear opportunity that has been driving significant interest in AI among our partner community.
I had the pleasure of connecting with many of our SELECT Channel partners at a recent TechCommunity technical partner event in Prague. Many partners are very interested in being able to seize the initiative to sell a differentiated product.
They see AI as a natural part of delivering value-adding consultancy, working with customers at the highest level to define and deploy solutions to address business challenges.
While there's a great deal of interest, to date, few partners have taken the plunge to establish the infrastructure and put in place the people and skills needed to embark on customer projects.
One major challenge we've been hearing loud and clear is that even our largest channel partners are struggling to find people with the right skills to do this.
We're here to help close the skills gap
We're already working closely with a number of partners to help them close the skills gap in the field of AI. For most, selling AI solutions requires a radically different approach to customer engagements than much of their traditional channel business.
Historically, their primary customer interface has been the person responsible for a business' infrastructure. However, an AI sale involves in-depth understanding -a and engagement with an end customer's leadership team – to identify how best to help solve business challenges.
It's a priority for us to transfer the domain knowledge and skills we have built over decades to our partners – to enable them to effectively navigate those new customer conversations. This is more than ensuring that their sales and pre-sales teams have a solid technical understanding of DLU-based solutions.
It also means adjusting the sales approach. We're making this possible by providing access to a wide range of training options – from videos and slide decks to in-person training. We're accelerating the knowledge transfer by accompanying them on sales calls and customer meetings.
And we're discussing embedding Fujitsu part-sponsored employees within hand-picked partners' businesses to help accelerate their ability to deliver AI solutions.
The market potential for the DLU is undeniably huge: approximately two-thirds of the growing AI market is currently focused on machine learning and deep learning.
We have already seen a significant upward trend in the fields of object identification and tracking. For example, this involves tasks that no human could reasonably be expected to perform: reviewing video footage for quality assurance in manufacturing or processing video streams of streets to monitor and respond to traffic jams or even processing the vast amounts of video created by autonomous cars.
As businesses add more and more connected devices that collect data, the opportunity to help them leverage AI by extracting insights or new value from that raw information is also growing exponentially. It is often said that "data is the new gold".
If this is true, then AI technologies such as deep neural networks are the means of extracting it.
According to our partners, their customers are very interested in exploring deep learning and find the outstanding performance of the DLU and the cost benefits it offers extremely attractive. Some are already receiving advance orders for the product.
For our channel partners who don't yet have an AI strategy, we're recommending planning one as soon as possible – since the next 12-15 months will see a significant uptick in customer demand for this expertise. There's an investment involved, particularly in terms of upskilling employees, but it's worth it, and we're here to help.