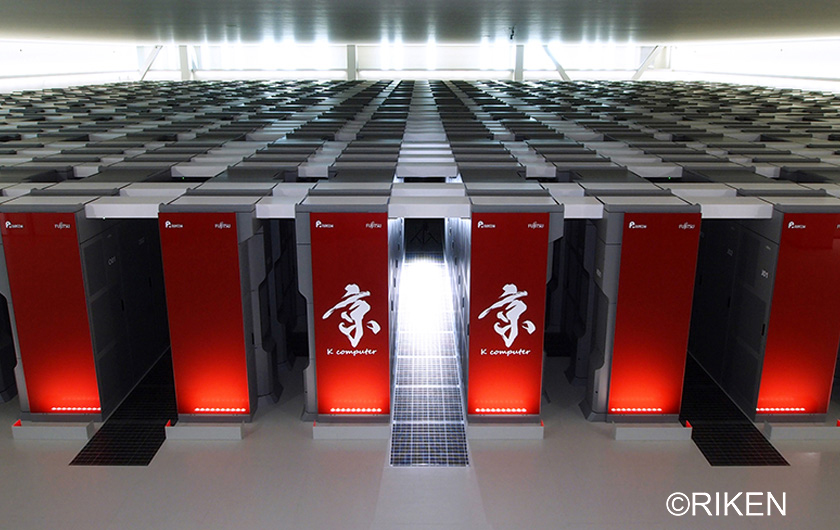 On May 23, the official name of Post-K, the successor to Japan's K computer, was announced: Fugaku. Fugaku is another name for Mt. Fuji, the tallest mountain in Japan. The name symbolizes its high performance and its users' lofty ambitions, reflecting the desire to make the name Fugaku as well-known to people around the world as Mt. Fuji's is. We interviewed Fujitsu's Toshiyuki Shimizu, who is at the frontline of joint development with RIKEN, which is underway with the aim of bringing Fugaku into public service by 2021 or 2022, about his enthusiasm for this project.
(Interviewer: Haruka Mori, freelance announcer)
* The photo shows the K computer, developed jointly by RIKEN and Fujitsu.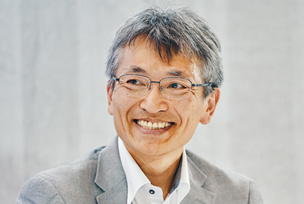 Toshiyuki Shimizu
System Development Division
Next Generation Technical Computing Unit
Fujitsu Limited
Using 150,000 CPUs with the Aim of Achieving a Performance 100 Times Higher Than of the K Computer
-- Fujitsu announced the commencement of the construction of Post-K on April 15, but could you briefly describe it?
Post-K is the successor to the K computer, which was developed jointly by RIKEN and Fujitsu. The K computer achieved the highest performance ranking in the world on the TOP500 list of supercomputers around the world twice in 2011. The two companies are striving to achieve an application execution performance for Post-K that is more than 100 times that of the K computer, by connecting together over 150,000 high-performance CPUs developed by Fujitsu.
-- That's a substantial evolution, isn't it? Which part of the Post-K development are you involved in?
As the head of Post-K system development, I'm mainly working on hardware development.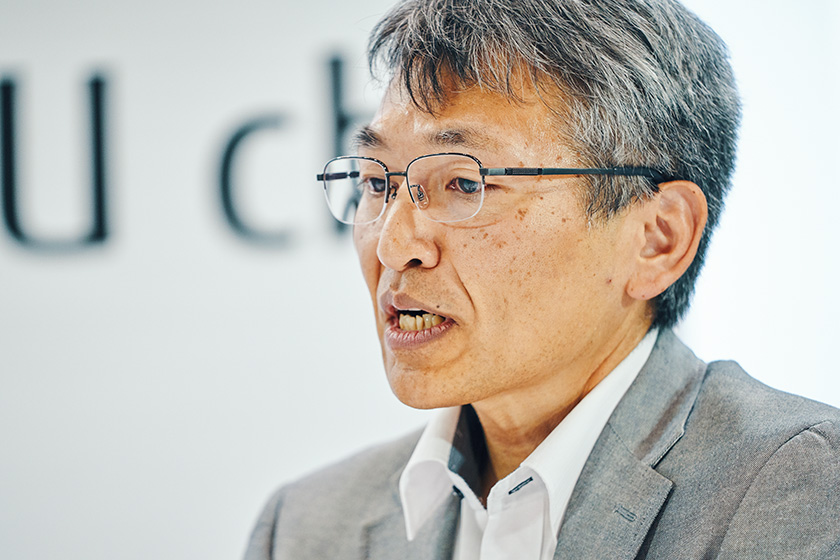 -- I suppose development work involves a lot of difficulties. What part of your work do you find to be hard?
Well, in the first place, this supercomputer is large and has 150,000 CPUs. But, in order to tap its full performance, we cannot afford to lose a single CPU. It is important to ensure that the CPUs are operating properly in harmony, and to that end I believe that quality control and confirming the schedule are crucial. That's is the part I found difficult.
An Exciting Development Race at the Global Forefront of Technology
-- What do you find interesting or challenging?
As the entire development project for Post-K has been entrusted with us, we can take on the challenge of many new things. If we are in charge of only part of the development, our freedom to develop anything is limited. But, as we can pursue a series of developments from hardware to software, we can work in different areas of development, which is really fun. Today, the supercomputer area is very exciting because we are competing with others at the global forefront of technology development.
-- Mr. Shimizu, were you involved in the development of the K computer as well?
Yes, I was. With the K computer, I was responsible for the development of the interconnection among all of the CPUs. Interconnection is extremely important for the proper operation of the CPUs. It is key for the supercomputer, especially for it to be able to exhibit its full performance when completed. So, we were very worried and nervous until we were done, but we were truly impressed by the K computer when it completed and could demonstrate the performance we had planned.
When I realized that the K computer will produce many results by being used by many people as it operates in line with its expected performance, I trembled with emotion.
-- What do you think will be the fields for Post-K to play its roles when it goes in service?
From the beginning of the project, MEXT and RIKEN have been identifying priority applications, and application developers and researchers from many areas have been studying fields of application for the supercomputer. We expect that Post-K will produce results across a wide range of fields, from energy, through drug discovery, to manufacturing, for example.
Hope that Post-K, the Crystallization of Japan's Technology, will be Used Widely in the World
-- In what way do you think Post-K should be utilized in Japan's IT industry, Mr. Shimizu?
I believe Post-K is the crystallization of Japan's technological prowess. I hope that it will be utilized by users from around the world and be used in a wider area of open communities as well. I look forward to the results that it produces.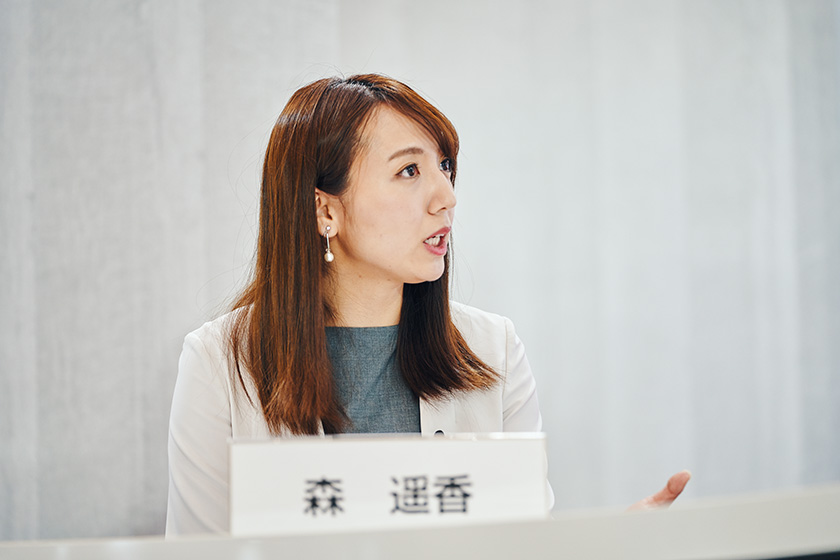 -- What are the strengths of Fujitsu in developing supercomputers?
In any event, the strength of Fujitsu lies in its collective capabilities. While working on a series of key developments, from CPUs to software, and through close communication between the responsible staff members, I believe Fujitsu can achieve both high performance and quality.
Shimizu's Hope: Supercomputers will Become More Sophisticated Tools to Improve Global Quality of Life
-- I imagine that computer power is continuously improving, but what potential do you think the area of supercomputers will have in the future?
The more computing power increases, the more the number of things we want to do with supercomputers grows.
Furthermore, more powerful supercomputers will be able to solve more problems as well. I think there is no end to the computing power that we will require of computers.
-- So, the further development advances, the more unknown that supercomputers' potential becomes? What are the things that will be required in the area of supercomputers?
Power and energy saving are very important. Using a supercomputer consumes large amounts of power and its operation is very costly. As such, we have been trying to improve performance while reducing total cost. With Post-K, we have already improved its performance per unit power to be almost 20 times that of K, and I believe further improvement will be important.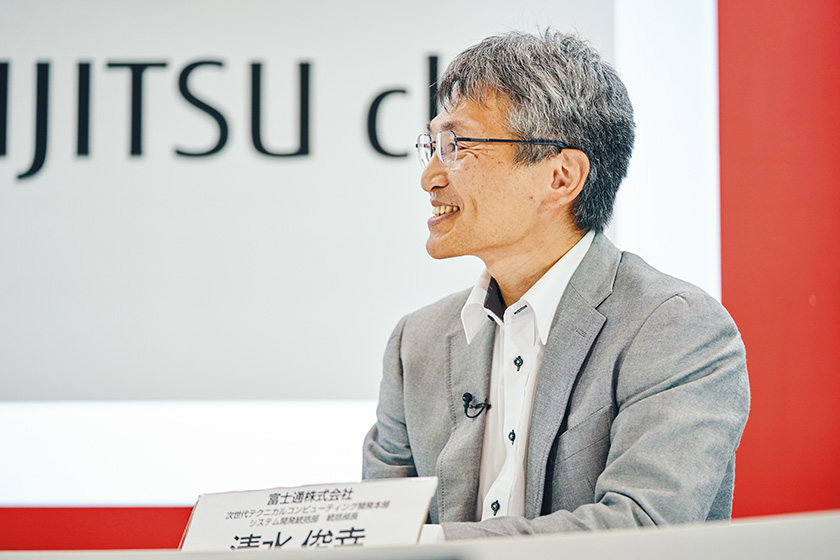 -- I guess, as we might expect, that your ultimate goal is for Post-K to become the world number one supercomputer.
I think there are many standards for being the world's number one. With Post-K, we believe we can and hope we will become number one in many ways. But, we must achieve the goal of an application execution performance that is 100 times that of the K computer. I think our efforts ought to be reflected in high positions on supercomputer ranking in the future.
-- All your efforts may lead to Post-K winning the No. 1 position on the world's supercomputer ranking. Finally, could you tell us about Fujitsu's future overall prospects in the field of supercomputers?
Over the last 40 years, Fujitsu has been developing supercomputers that incorporate diverse architectures in an advanced manner. A supercomputer is a tool to advance research and improve quality of life, and therefore we need to produce research results using that tool.
In the Post-K project, we have been working to support the ARM architecture* so that it is easy for applications to expand. Fujitsu will also work to improve the application environment so that many people can achieve many wonderful results through Post-K and other supercomputers using the Post-K technology Fujitsu plans to provide. I hope Fujitsu will be able to improve global quality of life by making this tool even more sophisticated.
*: Reference: Introduction of the Post-K Processor Instruction Set Architecture -Hot Chips 28 Presentation by Fujitsu
https://journal.jp.fujitsu.com/2016/08/23/01/(Japanese)
-- I'm looking forward to seeing Post-K's launch! Thank you for today.
---
What is the Supercomputer Post-K, Fugaku?
A supercomputer has the capacity to perform enormous numbers of calculations at ultra-high speeds. The supercomputer was named 'K' after the Japanese word kei, which means 10 quadrillion (10 to the 16th power), as it has the power to execute that many calculations in a single second. The K computer was ranked first in supercomputer performance in the Top 500** in June and November 2011. It also maintained its first-place position on eight consecutive occasions since 2014 in the Graph 500***. With the goal of an application execution performance 100 times that of the K computer, Post-K, or Fugaku as it has been named, also integrates Fujitsu's knowledge and experience in computer development, which started with the company's FACOM series of computers.
In order to solve social issues such as healthcare, disaster prevention, energy saving, and sustainability, the goal is for Post-K to become the most powerful "tool" in the world. In addition to such social issues, the supercomputer will also play a role in manufacturing based on new concepts and unravel the mysteries of the universe and the origin of life. Post-K will also be a tool to advance research into AI and robotics that will help advance such projects. The development of Post-K is a challenge for humanity to acquire next-generation technology by employing the best of all presently available technologies in the effort.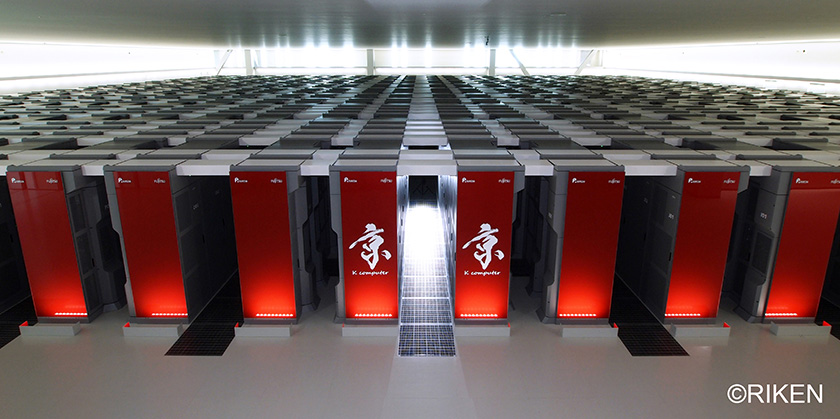 Supercomputer 'K Computer'
**: The TOP500 project ranks the 500 most powerful computer systems in the world. The project was started in 1993 and publishes an updated list of the supercomputers twice a year.
***: Graph 500 is the international supercomputer performance ranking for Big Data processing (large-scale graph analysis)This record of maintaining the first-place position on eight consecutive occasions is as of the timing of this interview (May 2019).
---