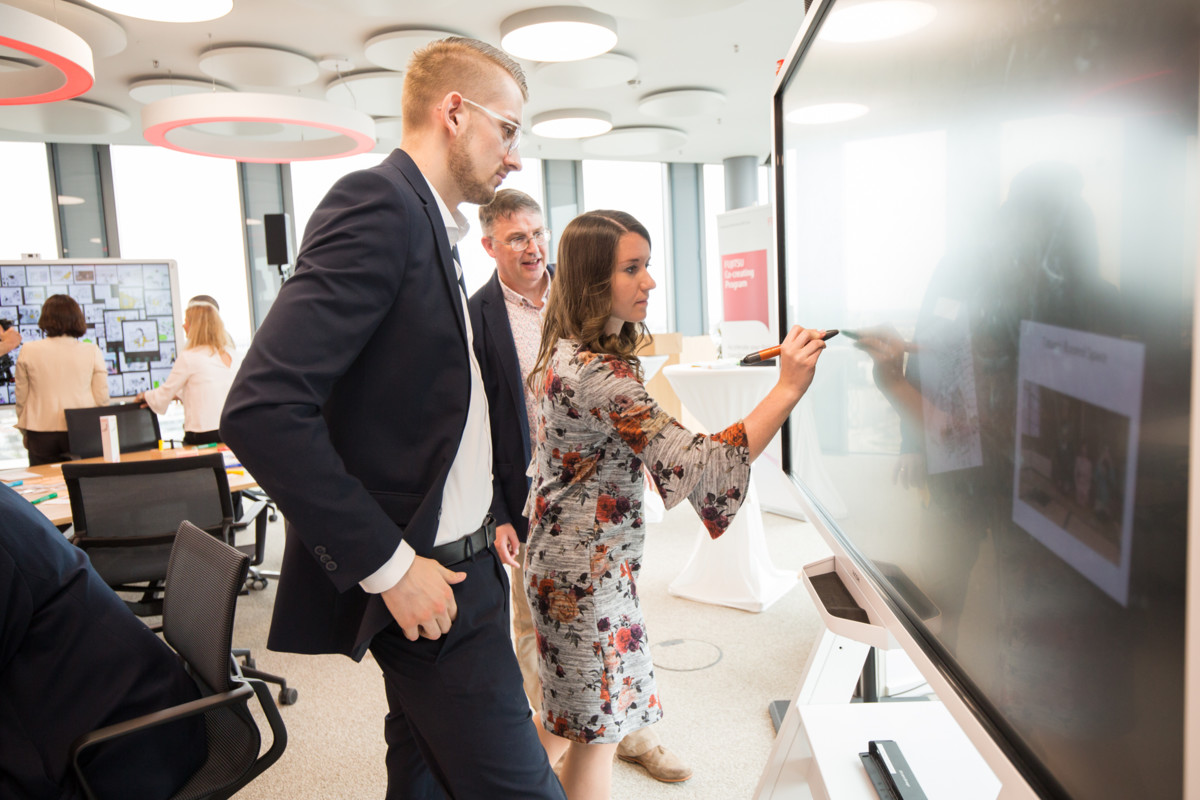 Analyst firm Gartner has boldly predicted the imminent death of the data center. In fact, its analysts stated that they believed that 80 percent of enterprises will shut down their traditional data centers by 2025.
In my opinion, this prediction is too aggressive – a conviction that was echoed by participants at the recent Fujitsu Channel TechCommunity event in Prague.
However, I do believe that the classic data center is under pressure to prove that it is still relevant – not just in terms of operational and energy efficiency but also its ability to provide the services that users need. During the event, I had the opportunity to discuss the trends that we're seeing, with both industry peers and channel partners.
Over the last few years, we've certainly seen a significant migration to the cloud. Enterprise digital transformation journeys have seen them take advantage of the agility, scalability, and flexibility offered by cloud-based services, from infrastructure-as-a-service and platform-as-a-service to the fully cloud-based software-as-a-service.
The attractiveness of focusing often dwindling IT budgets on operational expenditure in a pay-for-use scenario rather than an upfront capital outlay for equipment is undeniable.
However, we've also seen cloud adoption create new complexity for many customers.
Most migrations to the cloud are driven by the benefits that various cloud services offer the various systems and applications that businesses want to run. The end result for many businesses is the adoption of multiple different clouds, each optimized for different workloads – an approach which can create new silos and complicated data portability.
This is often compounded by the fact that an increasing percentage of apps and services are selected by individual departments outside the control of the central IT team.
Many businesses are also finding that while pay-as-you-go cloud computing is really convenient for managing workloads that are unpredictable or that fluctuate significantly, in the long run, it can be more expensive for stable, predictable, long term workloads.
The challenge for enterprises is to be able to handle systems or applications where it makes the most sense to do so both in terms of delivering the performance they need, and the associated cost, while retaining clear oversight over the entire landscape.
These are among the factors that are causing many enterprises to rein back their public cloud strategies and rethink their priorities.
Of course, they still want agility, for example, to be able to compete with cloud-native new market entrants, but they are increasingly taking other factors into account, such as data residency, and the need to minimize the attack surfaces for ever-prevalent cyber-attacks.
This is driving a demand that we are seeing towards converged, or hyper-converged cloud-based systems. These offer smaller data center footprints than traditional on-premises delivery while offering significantly streamlined management.
Our Fujitsu PRIMEFLEX Integrated Systems, for example, are designed to provide a foundation for these flexible infrastructures that offer both flexibility, simplified management and attractive cost of ownership. They also form the basis of our customers' flexible architectures that leverage container and virtualization technologies.
However, regardless of their sound technical foundation, these Hybrid estates can also become complex if deployed without a clear strategy or cohesion, restricting business' ability to unlock potential benefits.
Many organizations are also further held back by the industry-wide skills shortage that leaves them without in-house knowledge of the latest available systems.
The Channel Opportunity – and how to seize it
This all translates into great news for our Channel partners as it represents an opportunity for them to provide the strategic input that these businesses need to devise, deploy and manage effective and cohesive Hybrid IT landscapes.
Of course, being able to help customers identify the right architecture and systems that will enable them to achieve their objectives involves some high-level strategic planning.
But the feedback we are getting from partners, most recently during the Prague event, is that not all are having conversations at that level within their customers' businesses.
The reality is that most customers reach out to them to solve a specific problem - i.e. they might get called in by a customer's security manager when there's a security issue to resolve, or perhaps they hear from the head of storage when the business is looking to expand existing capacity.
There is growing industry-wide consensus that there's a great opportunity, and a need for channel partners to become trusted advisors for their customers – allowing them to help define the most appropriate infrastructure to meet their needs.
The predicted imminent death of the data center is most likely not going to happen as anticipated.
And in the meantime, Channel partners are the most logical source of guidance for businesses to help them navigate the complexity of defining the right Hybrid or multi-cloud environment that works for them.
In my next post, during September timeframe, I'll share my plans for a new tool that will help partners embrace this opportunity by tackling these issues head-on.