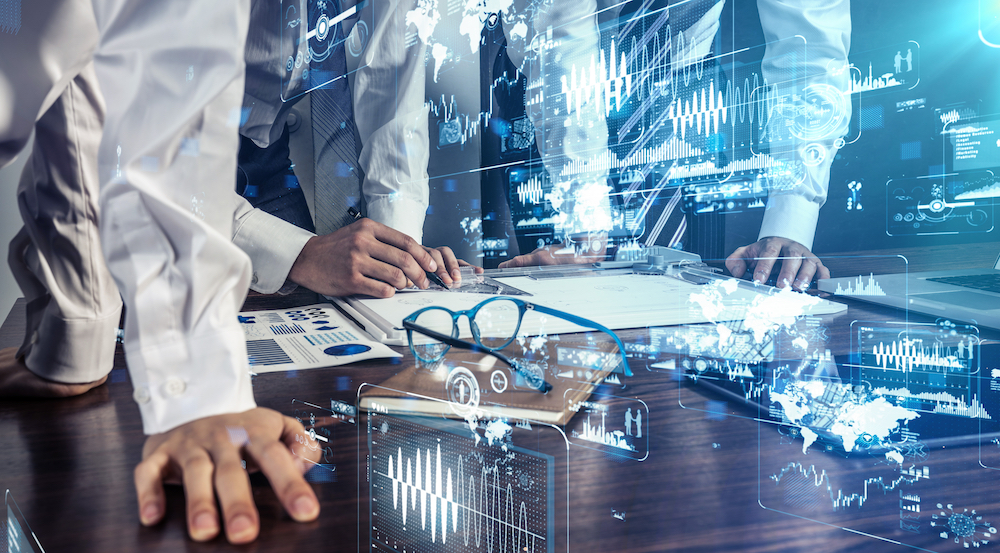 Digital transformation and how to address its challenges successfully is a paramount consideration for every level of our society – individuals and businesses alike.
This is the driving topic behind this year's Fujitsu Innovation Gathering, taking place alongside the London leg of the Fujitsu World Tour on the 4th July, where we bring together industry experts, co-creation partners, and Fujitsu's innovators to explore how to achieve successful digital transformation and realize digital trust.
Our event combines thought-provoking keynotes, insightful breakout sessions and a comprehensive exhibition with seven world-first technology demonstrations. These reflect Fujitsu Laboratories' pioneering activities in developing trusted and ethical Artificial Intelligence (AI) solutions, an area where we have a successful track record spanning over 30 years.
Cutting edge innovation to address real challenges today
At Fujitsu Laboratories, our focus is on tackling real-world problems, developing innovative technologies that can be rapidly deployed to address specific issues.
Examples include the financial services domain, where banks and regulators are looking to find new ways to combat fraud, against the tide of the ever-increasing volume of data. We have also developed a new Accountable AI framework, illustrated in the context of motor insurance, designed to help improve trust in AI-enabled automation and promoting transparent arbitration.
We are working to create a trusted, data-driven society, developing advanced classification and prediction tools that deliver insights from unstructured data and accelerates sophisticated intelligent solutions deployment.
For financial regulators, we are showing an essential new tool with our state-of-the-art Trusted Identity exchange technology, which uses blockchain to exchange and verify 3rd party credential data, promoting trust between business partners.
All of these and much more will be on show in the extensive exhibition area, where visitors will be able to explore our exciting new concepts and discuss with our experts how they could potentially be applied to address their specific requirements.
Technology to enable a Trusted Future
Each year, Fujitsu sets out the Fujitsu Technology and Service Vision (FT&SV): a collection of ideas, principles, and foresight that guide our actions for the next twelve months and beyond. This year, our theme is "Driving a Trusted Future", reflecting the essential role that trust plays in our society and recognizing that it has been deeply shaken by the changing nature of today's world.
At Fujitsu Laboratories, we are constantly striving to create a trusted, data-driven society – an activity that is reflected in the keynote address from Representative Director and Corporate Executive Officer of Fujitsu Laboratories, Dr Hirotaka Hara.
He will be presenting the concept of Digital Trust as the crucial foundation for accelerating digital transformation, detailing how Fujitsu's cutting-edge R&D strategy is working to realize this objective.
Over the past 50 years, Fujitsu Laboratories has consistently expanded the frontier of technology through R&D on leading-edge technologies, contributing to the creation of a myriad of ground-breaking new products. Today, our focus is on how to achieve trust and co-creation to develop the digital society, applying our ground-breaking research to solve the pressing challenges faced by society and business.
AI is playing a fundamental role in today's world, with the potential to deliver enormous benefits as well as potential harm.
Reflecting its ever more vital role in our future, the Fujitsu Innovation Gathering is hosting a panel discussion "Towards Trustworthy AI: Preserving transparency and auditability" featuring a line-up of expert speakers.
They include industry expert Dr Mariarosaria Taddeo from the University of Oxford, Dr. Hans-Jörg Vögel from BMW Research, Mr Narayanana Vaidyanathan from ACCA and Dr Christoph Lutege from the EU's AI4People Scientific Committee and Technical University of Munich – moderated by Fujitsu Laboratories of Europe's AI Ethics specialist Dr Aisha Naseer.
At this session, attendees will gain unique insights on the challenges and issues around AI to help inform their future strategies, across topics including accountability, human-centric and ethical AI design, explainable AI and autonomous machines.
Discussing the power of co-creation to unlock innovation and growth
Other breakout sessions focus on digital innovation as an essential element of realizing successful co-creation with our customers. This is underpinned by Fujitsu Laboratories' cutting-edge advances and solutions, ranging from Behavior Analysis, Diagnosis and Prediction, Service Matching, and Biometric Authentication.
Presented by Corporate Executive Officer & Head of Digital Innovation Core Unit, Daiki Masumoto, it will provide a fascinating insight into these solutions, including how the Behavior Analysis solution can recognize human actions such as "walking" and estimate human behavior such as "acting suspiciously" from a video scene.
Attendees will be presented with a wide range of applications including surveillance, manufacturing, and marketing, including real-world practical co-creation examples.
And reflecting the trusted data theme, Akira Ito from Fujitsu Laboratories' Trusted Data System Project, presents the latest advanced trusted data system technologies, designed specifically to tackle the new data society. He will detail two in particular: VPX (Virtual Private digital eXchange) and CDL (Chain Data Lineage), where blockchain is used as a base technology.
The 2019 Fujitsu Innovation Gathering is a unique opportunity for attendees to see what underpins Fujitsu's strong innovation heritage, from tangible technology demonstrations and an unprecedented look behind the scenes at Fujitsu's R&D strategy to insightful discussions about the real issues faced by our society.
We invite you to join us on the 4th July for what promises to be an unmissable day – for the full agenda and free registration, please visit Fujitsu World Tour & Fujitsu Innovation Gathering London