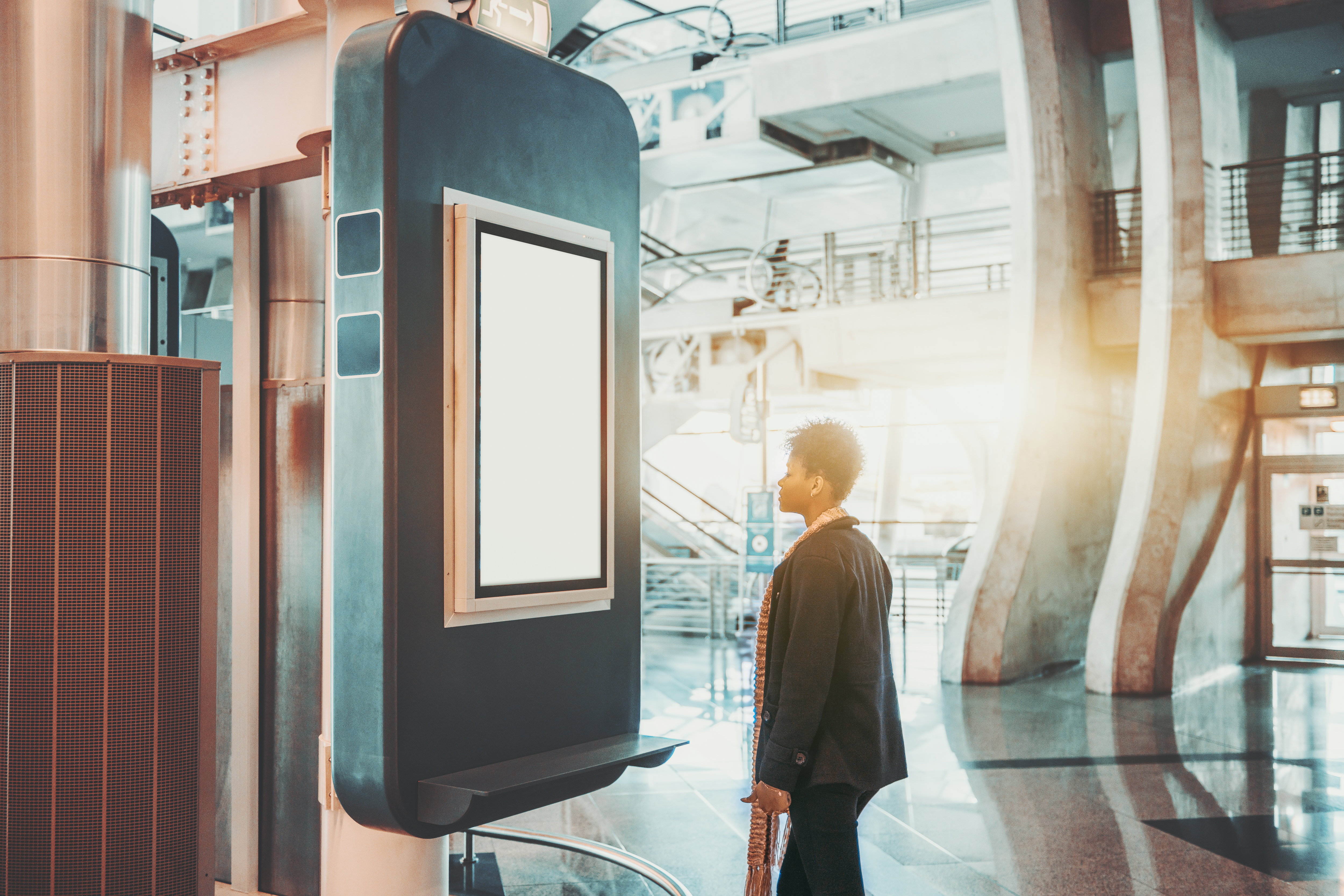 April 22, 2019 | by Bradley Cooper
Image via Istock.com
If you follow technology news in any capacity, you have likely heard the words, "bitcoin, cryptocurrency and blockchain." It is rare, however, to see an accurate understandable definition of blockchain technology. Some news outlets use "crypto" terms interchangeably, which only further muddies the water.
Blockchain technology, however, has the potential to majorly impact privacy, customer analytics, identity management, supply chain, DOOH purchasing and many other industries. Even if it can be confusing and obtuse, there are many good reasons to keep up with blockchain technology, especially for those in the digital signage space, because blockchain will transform advertising and content.
But first, a few definitions are in order:
Blockchain?
A blockchain is essentially a decentralized ledger that can contain immutable records of every transaction. For virtual currencies such as bitcoin, this is especially useful, as it can prevent "double spending," where users try to spend their bitcoin in two different places at the same time.
Other industries are also realizing that an immutable decentralized ledger can be useful for a number of issues such as:
Tracking and tagging items on the supply chain.
Automating financial contracts.
Confirming users' identity.
Automating large banking transactions.
The blockchain can also help revolutionize advertising.
Advertising
First of all, blockchain can help ensure that an advertisement actually made an impression.
One company VODXS uses point-of-sink digital signage to push advertisements to customers as they wash their hands. On the back end, it records the customer's impression on a blockchain to provide direct evidence of a campaign's effectiveness.
Blockchain can impact advertising in other ways such as:
Preventing double spend fraud with advertisements.
Blockchain smart contracts to enforce advertising contracts.
Decentralized markets to purchase and sell DOOH ads.
On another level, blockchain can also impact digital signage content.
Content
Blockchain can help improve content interactivity and creation for digital signage end users.
On the content interactivity side, blockchain can incentivize users to interact with a display.
"Imagine digital display which promotes users to interact with it by taking a picture and promoting the advert on their social media handles in return for a fixed amount of digital (crypto) store credit. In return this would allow a brand to create micro-targeted adverts as they would acquire specific and invaluable data about their consumer demographic," Rob Thomas, inbound marketing executive, Open Media, said in a blog on Digital Signage Today. "This form of tokenization between business and consumer can be actioned by a smart contract."
This smart contract would then reward the user with a 'crypto credit' they could use in-store.
Blockchain also the potential to majorly 'democratize' the process of content creation. Imagine a decentralized marketplace where artists share their works made specifically for digital signage.
The artists would have their works registered on the blockchain so they would always receive credit for their works, and end users could expand their horizons by grabbing content from multiple creators, instead of just one.
Blockchain technology is still a moving target because it is a young market. To gain more insights into blockchain, make sure to subscribe to Blockchain Tech News for breaking news on blockchain trends.
---
Topics: Blockchain, Restaurants / Hospitality, Retail, Security / Theft, Software
---
Bradley Cooper is a Technology Editor for DigitalSignageToday.com and BlockchainTechNews.com. His background is in information technology, advertising, and writing.
---
Sponsored Links:
---
Related Content
---
Latest Content
This article was written by Bradley Cooper from Blockchain Tech News and was legally licensed through the NewsCred publisher network. Please direct all licensing questions to legal@newscred.com.
Blockchain Tech News
June 25, 2019