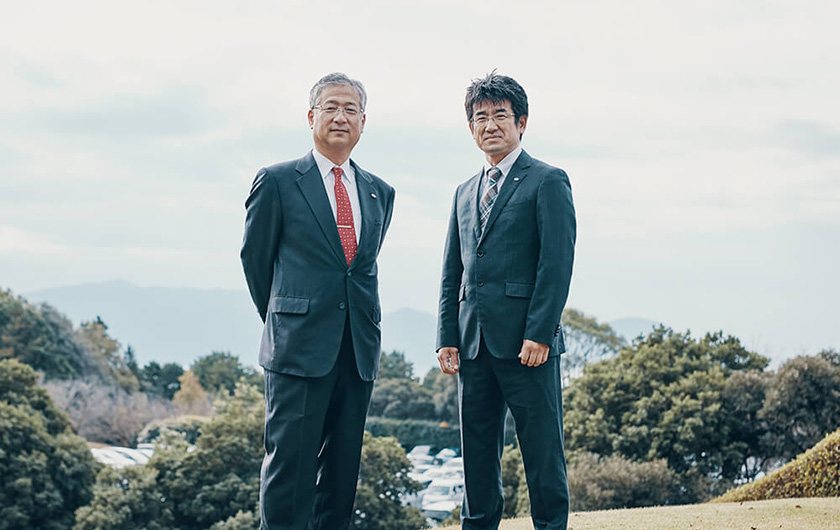 (Continued from Part 1 of the interview.)
The social infrastructure that supports our lives has evolved alongside technology and become indispensable. Today, any system trouble may make our lives dysfunctional. Such risks must be predicted, prevented, and eliminated quickly. As the keepers of such systems, CEs face major changes.
Nonstop Systems Must Always Be Running
Hori: "As computers evolved, they become more maintainable to improve availability. We used to work hard to repair them, but now they are supposed to always work without problems. They are also more important in society.
The important thing is to "not stop the system" that the customer is using. CEs' job is becoming more about proposing plans to avoid system stoppages, performing preventive maintenance, and ensuring operations.
Recent devices come with an automatic notification function that monitors systems and automatically notifies an administrator of any sign of failure, thereby enabling preventive maintenance prior to breakdowns. Still, in some cases, systems fail without any signs; however, administrators are automatically notified of such failures as well, making it possible to understand the situation before the customer contacts us in order to carry out a speedy repair.
Important devices are duplicated and backed up, which makes it possible to automatically fail over when something fails. The failed device is detached, and CEs rush to the customer's site and repair it as soon as possible. No matter how devices change, this mindset never changes."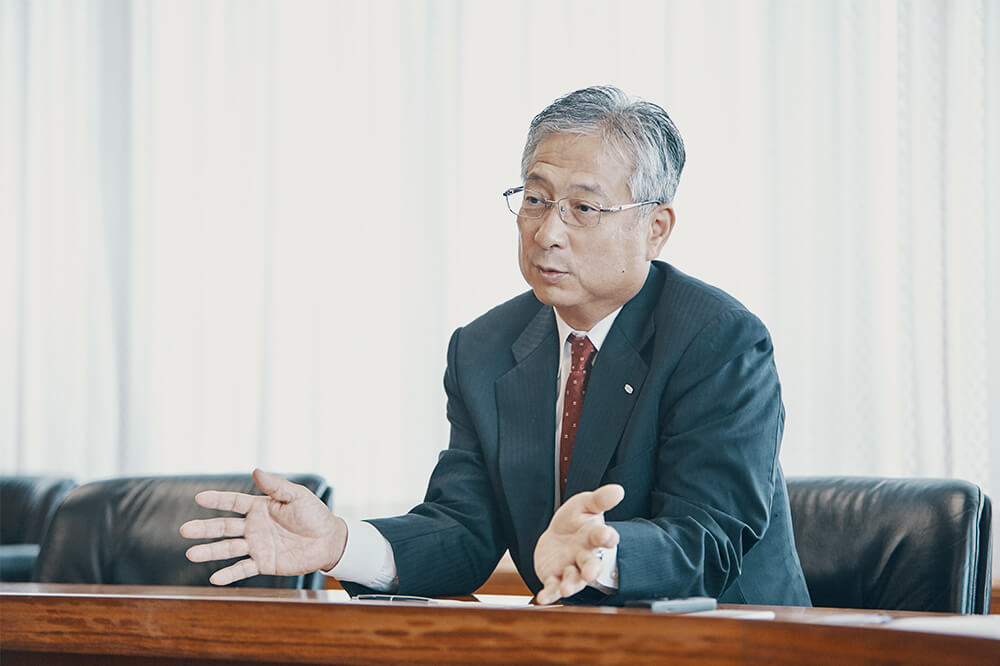 He resided in the UK during the tumultuous period when open systems replaced conventional ones, thus expanding his view of work abroad.
The Changing Complexity of Maintenance
Hori: "In the 1990s, UNIX and Windows machines came out, the Internet expanded rapidly, and many systems became networked. These days, an increasing number of systems work in combination with various manufacturers' devices and software, including OSes, storage, and network devices.
Designing an uninterruptible system requires know-how on not only Fujitsu products, but also a wide range of expertise and skills.
Connecting something suspicious to such a network-oriented system may cause a failure. We CEs face increasing needs to search network pathways for causes.
In addition, security requirements are becoming stricter; we must propose designs that enable the system to operate securely by combining various security technologies, such as antivirus software, firewalls, and encryption. In other words, CEs' required skills are shifting to encompass a wide range of areas besides conventional hardware maintenance."
Don't Leave CEs Alone! Back Up CEs in the Organization
Hori: "Compared to the past, individual CEs are much more skilled, but still mistakes can occur. As an organization, we must think about not letting such mistakes compound.
Fujitsu CEs visit customers and talk with standby specialists to solve problems through discussions. When there is a complex problem, all members are summoned to discuss the cause. While CEs interact with customers on-site, the problem itself can be responded to as an organization. It may be just one CE dispatched to a site, but we never leave the CE alone. Giving the people around us more backup and improving the quality of work are our constant challenges."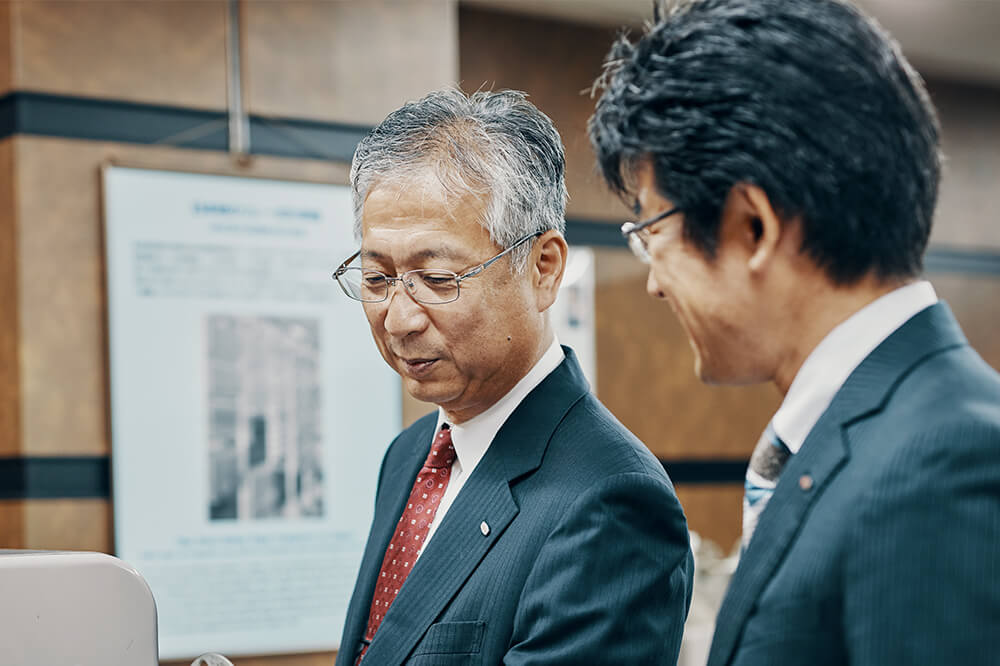 Though we now investigate networks instead of machines, we still share joy with the customer when we successfully repair system.
The CEs Closest to Customers Provide Feedback
Hamada: "CEs who often visit customers should share information with them. It is important to consider and control risks alongside customers instead of the company bearing them one-sidedly.
CEs are the engineers closest to customers. They can see and evaluate systems and products on an operational level. Proposing new solutions to each customer and considering goals together leads to new business opportunities. When we solve serious problems, we share joy with the customer."
Hori: "Every on-site worker finds that kind of pleasure."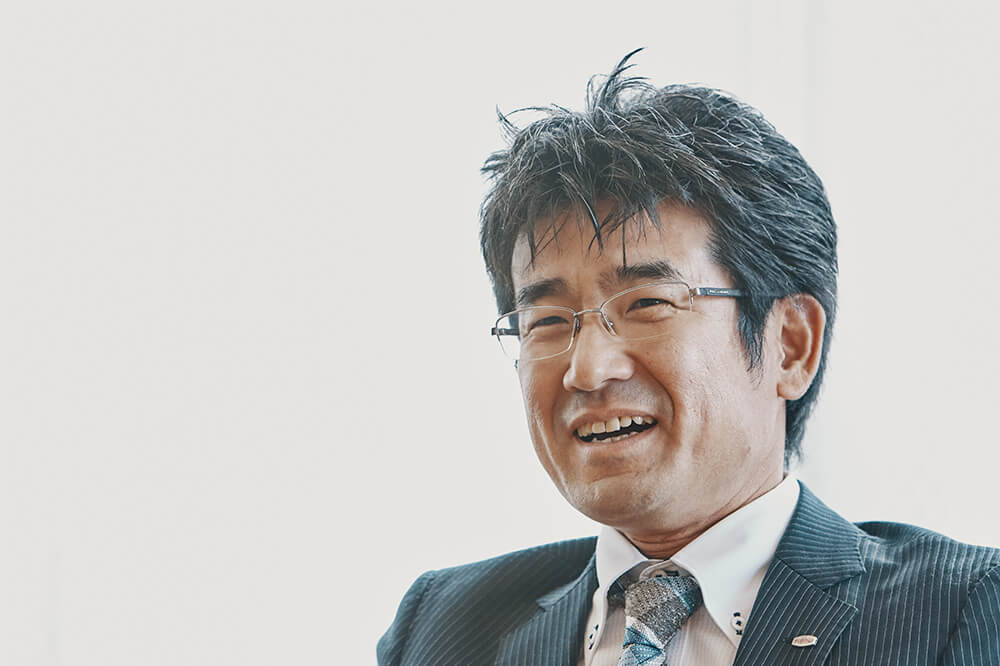 In the past, customers would call even at midnight. The creation of call centers reduced individual workloads.
Hamada: "The best way to solve problems is to identify risks through periodic checks and to eliminate them before trouble actually occurs. If a problem occurs anyway, the troubleshooting status and the time required to repair are observed for analysis."
Hori: "A system's availability is determined at the design phase. We perform maintenance on reliably designed products. It does not affect urgency, but good design does help us perform maintenance. For this reason, we CEs feedback information obtained to reflect it in designs and to provide advice to customers."
Desire to Operate FACOM128B, the Oldest Computer, with the Latest Remote Technology
Hamada: "As for FACOM128B relay computer, of course we will keep it running, but our next challenge is how well we exhibit it and make full use of it. At the moment, FACOM128B is installed in Numazu, so you'll need to go there to see it in action. However, as networks are in wide use today, I think it would be interesting to make the 60-year-old relay computer operational from home computers."
Hori: "Remote maintenance technologies have evolved greatly. Although some tasks can be performed remotely and some must be performed on-site, CEs' skills must be changed creatively, not merely passed down. For example, parts are sent to customers, who do the replacements themselves."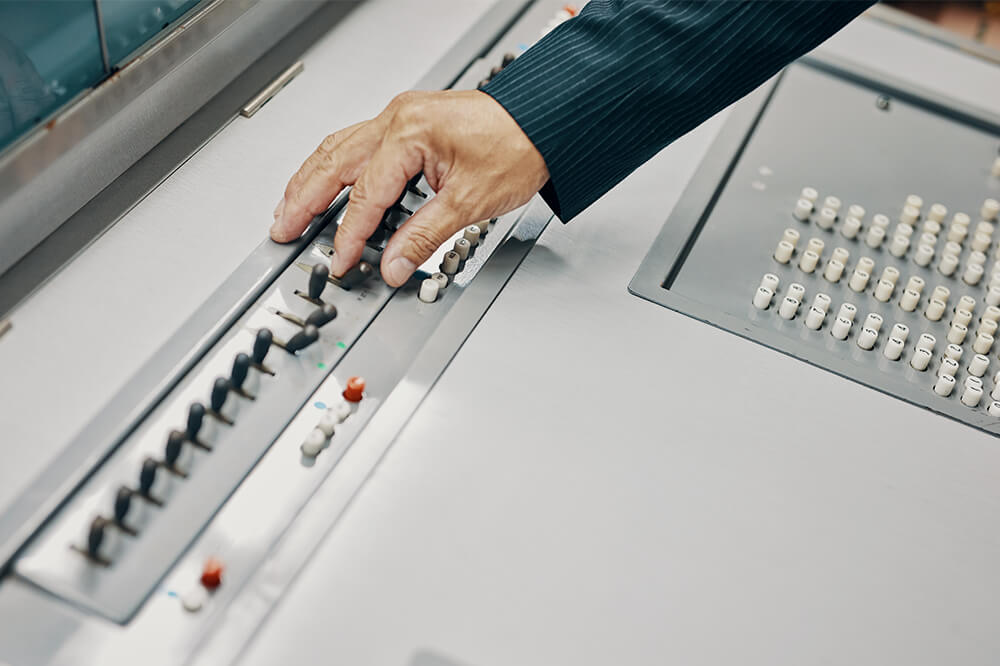 FACOM128B's control panel, which reminds us of the Science Patrol war room in Ultraman, a Japanese tokusatsu science fiction television series. It is both nostalgic and futuristic.
Things that Shouldn't Change, and Should Change to Protect Customers
Hori: "ICT has spread widely worldwide, so the approach may change. Anyway, customers have terminals, security devices will remain, and some machines will remain at the center and in the cloud even after cloud migration. The job to repair hardware will never become obsolete. However, how to streamline the work and how to hone skills are our challenges. Special support teams and on-site CEs must learn from each other and repair various machines."
Hamada: "I hope the name of CE or Customer Engineer does not change. Although CEs' maintenance skills and how they work on-site are changing as system complexity increases and maintenance efficiency improves, I want CEs to think and work for customers from the viewpoint of said customers. There is something important at customers' sites, which probably includes innovation."
Hori: "If we have work-related skills not just in hardware but also in software, including OSes, networks, and security, we can do more for customers while maintaining that feeling. We must be engineers that can understand the entire system and respond to any problem the customer has; otherwise, we cannot protect our customers."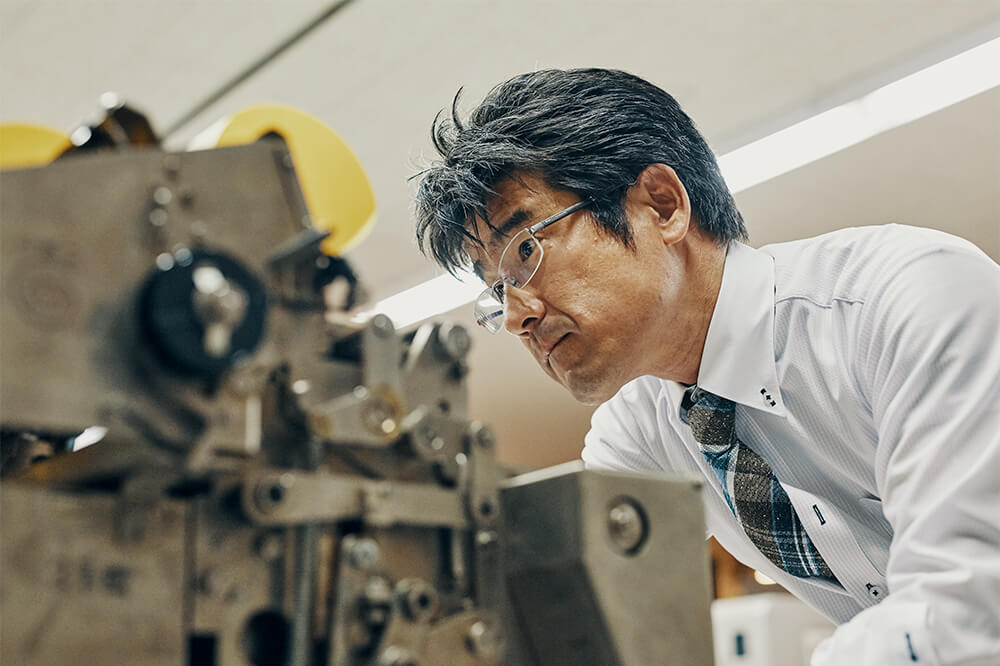 Hamada troubleshooting a FACOM128B printer. His CE eyes identify the cause.
Hori: "Today's youth have been using smartphones and PCs since infancy, so I hope they are more knowledgeable about networking than us old guys that are going senile (laughs). On the other hand, they may be good at using them and writing code snippets, but we may be more knowledgeable about the theory of how machines are controlled by software thanks to our experience (laughs)."
Hamada: "First and foremost, I want youth to be interested. This can apply to anything, but being interested results in absorbing knowledge."
Nobuyuki Hori
Vice President, Fujitsu FSAS Inc.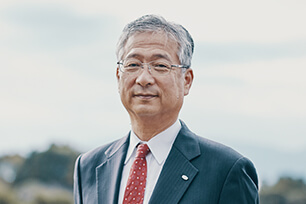 Nobuyuki Hori was born in Saga Prefecture in 1956. He was a club member of kendo, a traditional Japanese martial art, in school.
In April 1978, he joined Fujitsu, was assigned to Tokyo's CE section, and maintained large-scale M series in Tokyo region.
In 1989, he was transferred to Fujitsu FSAS due to the spin-off of the CE section and took charge of maintenance and infrastructure services.
In 2011, he became head of the product support division and took charge of Fujitsu product and OEM hardware and software support.
Since 2015, he has been responsible for the entire corporate function.
He is in charge of OEM hardware and software product support in which he uses a wealth of know-how on maintaining Fujitsu products acquired over his long career as a CE at Fujitsu. He makes the best use of vendor channels and has expanded the infrastructure service business. He now supervises the entire corporate function and tackles new challenges.
Tadao Hamada
Head of the System Support Division, ICT Support Business Division
Fujitsu Tokki Systems Ltd.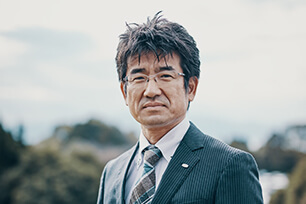 Tadao Hamada was born in Nagasaki Prefecture in 1969.
In 1988, he joined Fujitsu Tokki Systems Ltd. and started to hone his maintenance skills by servicing computers installed on patrol aircrafts of the Japan Maritime Self-Defense Force. Subsequently, he worked as a computer CE.
He is now the head of the Center CE Call Center dedicated to defense. The entire Fujitsu CE group supports the ICT systems responsible for national defense 24/7/365 safely and securely.