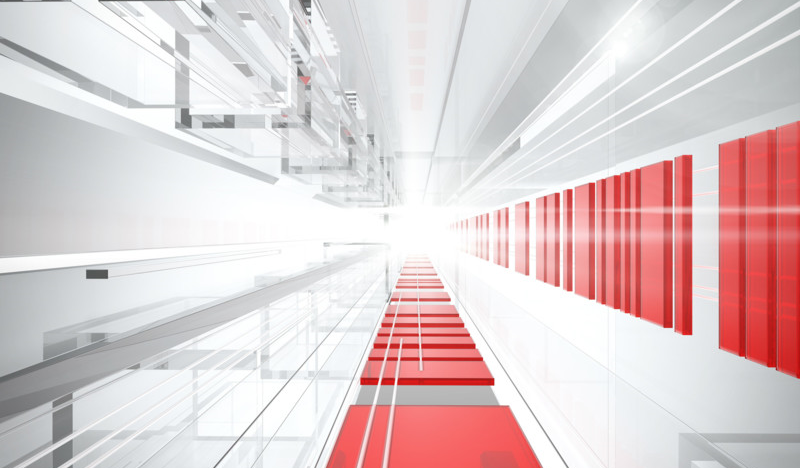 The cloud is changing businesses, technology, and industries as we know them. This sector represents the fastest-growing technology today, growing at an exceptional rate of 30 percent year on year. And no wonder.
Cloud computing brings many advantages to businesses, from the increased agility it gives, enabling them to adapt to a constantly changing market – to the flexible, pay-as-you-go that reduces both capital and operational expenditure.
And of course the elimination of the headaches that the day-to-day management of complex IT estates brings. By embarking on digital transformation journeys, businesses of all sizes are able to focus on their core businesses and on driving the innovation they need to be successful.
And they want to change. Last year, we found that 89 percent of business leaders believe the cloud will be key to their financial success in the next decade,
But the reality of actual cloud implementations isn't always as simple, cost-effective and performance-boosting as expected.
Much of the attraction of cloud services for many businesses lies in the fact that they are extremely easy to provision. But that can also be their downfall, as multiple disparate or overlapping services are often selected and deployed by individuals or departments outside of centralized IT control.
The resulting cloud sprawl is hard to track and manage, and data and applications can become siloed. Even worse, as a business' data security is only as good as its weakest link, uncoordinated cloud deployments can lead to security breaches and/ or lost data.
The cloud also brings with it a different set of challenges. Businesses will no longer need to worry about typical on-premise tasks, for example, keeping servers patched and available.
However, they will need to plan for new issues, such as how to deploy solutions via code, event-driven changes, or continuous integration and deployment. They also need to figure out how to implement and maintain security and governance that is integrated with business processes.
The most successful cloud adoptions have one thing in common – they are part of a consistent strategy that allows businesses to innovate while maintaining control of their business systems, people and processes.
With a strategy in place, the next step is to plan how to migrate to the cloud – some businesses prefer to reduce risk and dependencies by adopting a lift-and-shift approach, whilst others prefer to adopt a refactoring approach.
How We Are Fast Tracking Transformation and Cloud Adoption
At Fujitsu, we strive to ensure that our customers can effectively harness the benefits of the cloud to modernize and transform. One of the key pillars of our ability to do this is our strategic collaboration between Fujitsu and Amazon Web Services (AWS) which gives them access to the economies of hyperscale, lower costs and faster development.
Amazon offers some native tools, including the AWS Cloud Adoption Framework (CAF), the AWS Deployment Framework or the Landing Zone solution, that accelerate a business' readiness for transformation.
And now, customers can leapfrog even more of the challenges usually associated with implementation and migration to the cloud and access its benefits more rapidly, with the new Fujitsu SpringBoard solution.
This provides customers with an AppStore-like experience on the AWS platform enabling them to rapidly build secure and compliant enterprise managed clouds that have baked-in cloud-centric governance, industry standard security controls and best-practice and next-generation monitoring solutions.
Today, the Springboard web portal offers Fujitsu customers a front door into the Fujitsu Cloud Service AWS managed service. The same functionality will soon be extended to other cloud platforms.
Businesses have all the building blocks at their disposal to be able to leverage cloud-native services but to unleash their full potential, these blocks need to be assembled correctly.
Now Fujitsu customers have a fast track to effective cloud deployment, avoiding many of the pitfalls of deployment. This accelerated and simplified deployment means shorter times to reduce operational overhead and risk, whilst increasing agility.
For more information about Fujitsu SpringBoard, click here.