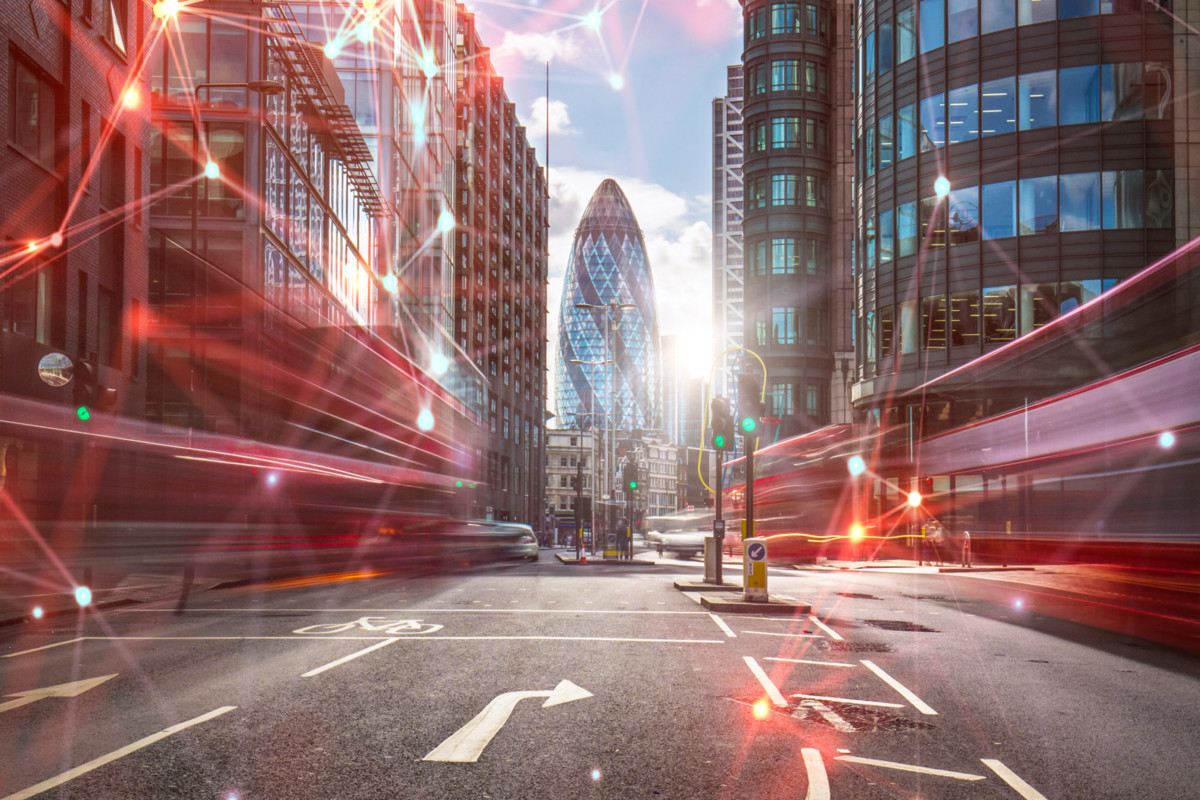 No two businesses will face identical IT challenges, but there are broad similarities that can be drawn across different organizations of a certain size.
Large enterprises are typically dependent on legacy applications and infrastructure that is deeply entrenched in their business operations.
Medium-sized organizations, meanwhile, face their own challenges in terms of resources and lacking the knowledge and expertise required for a seamless migration.
The problem in both cases is one of needing to modernize old applications and processes, without causing potentially devastating disruption. And that's before you consider strong market regulations that are increasingly commonplace.
In short, modernization is key to being able to adopt the flexible, agile practices that today's digitally-driven world requires.
Cloud presents itself as a strong solution here, offering flexibility both in terms of operation and capacity, as well as cost. But having to choose between public and private cloud offerings can complicate this process.
While a public cloud might provide more flexibility, it can also prove expensive – and isn't necessarily suitable for many of the mission-critical, 24/7 applications and operations that underpin any financial services organization.
Private clouds alone don't offer a silver bullet in this regard either. While they are preferred for those mission-critical applications and maintaining the strict levels of security required for handling sensitive financial data, they don't necessarily incorporate the same flexibility – and value – as a public offering.
The solution? A blend of the two, delivered in collaboration with a partner that you can trust.
Such a blend must allow a cloud-agnostic approach, meaning it's possible to migrate applications to and from public and private clouds – for testing and development purposes, for instance – without being locked into a specific cloud provider platform.
Similarly, reacting quickly to customer demands and digital transformation for achieving a faster go-to-market by enabling continuous integration and delivery cycles through agile methodologies like DevOps is key for a hybrid platform.
With a clear audit of what your organization needs, and where its priorities lie, it's possible to build a tailored offering that combines the benefits of both public and private clouds. It's all about getting the right balance.
There's more to this than simply keeping the lights on, however.
Adopting new technologies
If financial services organizations stand any real chance of continued growth, they will need to adopt innovative new technologies such as Robotic Process Automation (RPA) or Artificial Intelligence (AI).
While vital to the streamlining of their day-to-day operations, these new technologies will, in turn, put their own strain on the cloud products that the business is using. Clearly, there's no true value in installing new technologies to improve efficiency and cut costs if the result is a hefty server bill.
Investment in innovation, then, needs to take a long-term view.
Spending upfront and laying a strong foundation of future-proofed cloud infrastructure that can accommodate the later introduction of RPA and AI.
Staying ahead of the pack
Making these changes has never been more vital.
The stagnation that followed the financial crash in 2008, coupled with other events that continue to breed uncertainty (see: Brexit), has effectively leveled the playing field.
New competition is arriving in the form not just of innovative disruptors like N26, but major players from previously unrelated verticals.
Services like Apple Pay point towards the threat posed to traditional financial services companies by tech-centric organizations, and so-called 'super apps' in China indicate how mobile-first business models will increasingly influence all aspects of our daily lives – including, of course, how people manage their money.
Significantly, many of these challengers offer new and largely untested competition. This is particularly the case when it comes to securing business from a new, younger generation.
All of this is clearly a far cry from the traditional operating practices of established financial institutions and illustrates the urgent need for transformation.
Total transformation
But honestly, this is about more than IT.
The transformation that I'm describing here is something that goes beyond just introducing new systems and applications.
Financial services organizations need to consider how to transform their businesses entirely: new strategies for a new world and the new customers shaping it.
Of course, technology will have a vital role to play in shaping these new strategies and making their fruition a reality.
But the strategy should come first: consider what your business has to offer the future of financial services, and then map your IT to make it happen.
Cloud, and a hybrid approach, in particular, provides a timely opportunity for bespoke solutions.
Financial services organizations should seize this chance – working with trusted technology partners to develop financial IT solutions designed specifically to suit their needs.
Interested in finding out more? Visit our microsite to discover how we can transform the future of your business by co-creating a Multi-Cloud enabled Hybrid IT strategy that focuses on improving operational efficiency and customer satisfaction.