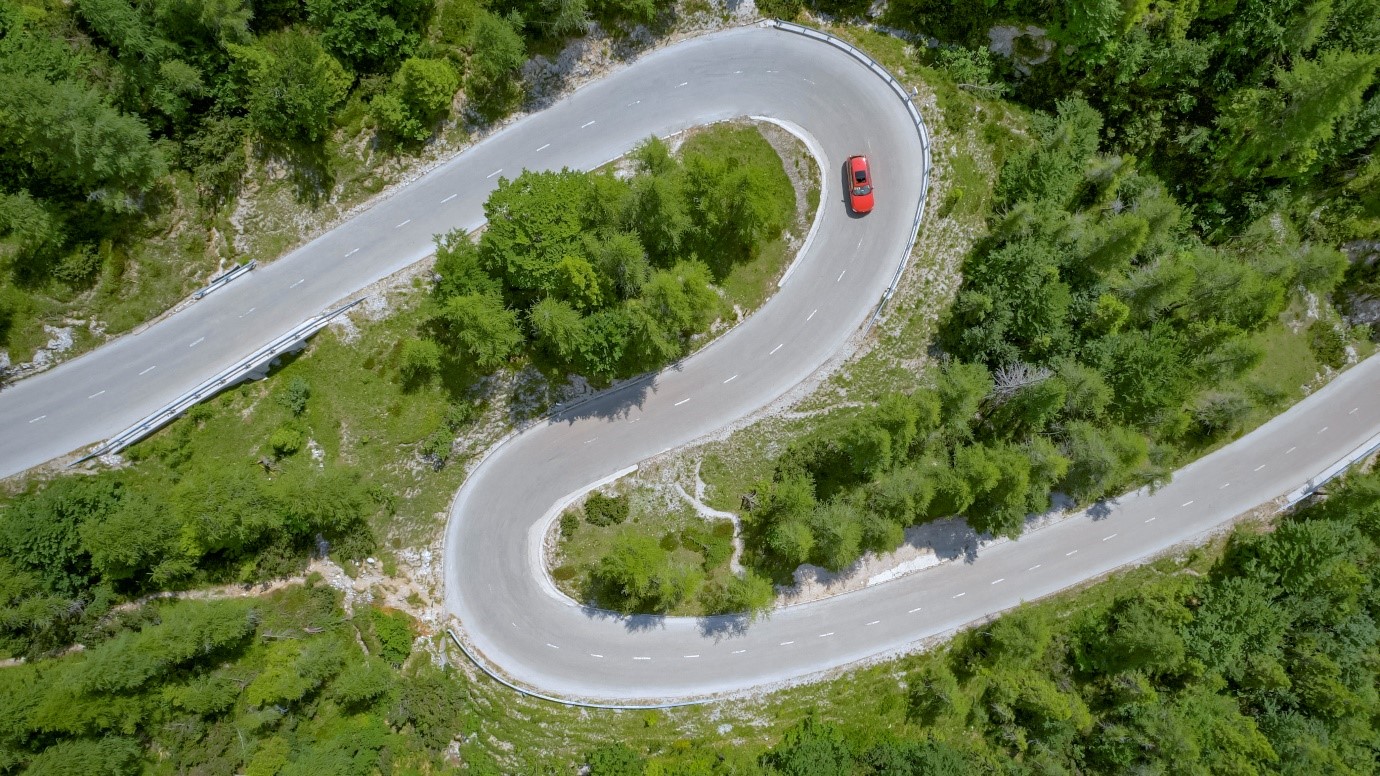 The S-Curve for Mobility as a Service (MaaS) will be here before you know it. To win in this highly competitive and disruptive environment, those who want to play must be ready when it starts — or risk losing it all.
The History of the S-Curve
The S-Curve is ubiquitous for assessing and predicting the path a new product takes once it's introduced to the market, and recent technological innovations have created three significant, compelling trends.
The first is that S-Curve cycles are getting shorter; smartphone adoption took only five years to become pervasive in the market.
Second, winners take (almost) all. Case in point: When Apple's iPhone first appeared on the scene in 2007, Nokia and Blackberry both held healthy market shares. Today, Nokia and Blackberry have fallen behind, with Apple and Samsung landing as the dominant players in the smartphone race.
And third, capturing market share, and remaining innovative and relevant at the S-Curve's inflection point are critical. Missing this crucial moment will make it difficult or impossible to recover — think Nokia and RIM.
The Future of Mobility as a Service
The S-Curve for MaaS is coming, and readiness must be achieved by 2025.
There are a number of factors supporting this bold prediction, including the accelerated evolution of autonomy. An autonomous taxi will cost around $.35 per mile by 2025, vastly cheaper than today's $3.50 for a cab, $1.50 for an Uber and $.75 cents for a privately-owned vehicle.
Not surprisingly, a consequence will be the fall of private-car ownership. Car purchases are already in steep decline, and it's predicted by 2030, there will be 70% fewer cars and trucks manufactured, with transport-as-a-service providers accounting for 95% of the passenger miles driven in the United States.
Millennials and Generation Z are mostly to blame, with fewer owning cars than previous generations — with many forgoing a license altogether. Car ownership is simply no longer the status symbol it once was: Ridesharing is the new black.
These generations (and those before) expect to get what they want when they want it. The need for instant gratification in a digital and service-oriented world has eliminated consumer's tolerance for the inconveniences of car ownership, such as parking, driving, maintenance or fixing a flat tire on the side of the road.
They want a hassle-free, VIP experience — immediately and on demand.
The emergence of megacities is also contributing to the global demographic shift in the automotive sector.
According to the United Nations, which defines a megacity as having a population of 10 million or more, there are currently 33 megacities. By 2030, there are projected to be 43. The concept of individuals owning and driving cars in these megacities will be impossible to sustain.
The acceleration of the automobile within the BRIC (Brazil, Russia, India, and China) economies, where economic development is advancing quickly, will have a significant influence on the industry.
For example, China has maintained the largest auto market for the past decade, yet car sales fell for the first time in 20 years there in 2018. To combat the decline, the shared mobility market has attracted huge investments in China and elsewhere.
These factors have huge implications for the automotive industry, and they require companies to make a big shift.
Challenges to MaaS
In this environment, where all signs point to a new reality, what is stopping original equipment manufacturers (OEMs) and automotive supply chains from achieving a state of readiness?
Denial plays a big role. Many believe that MaaS will never materialize — because "people love their cars" — but this mantra no longer holds true. People don't love their cars as much as we think, and the numbers clearly demonstrate that.
Others reason autonomous cars are still a long way out, giving them enough time to figure out their next move. Revenues are still pretty good, so it's a problem for another day.
And then there's strategic and cultural confusion. While many know they need change, the dominant culture of many traditional car manufacturers is firmly planted, compelling them to put their heads down, design their next product, invest, manufacture, launch and count the money.
They don't have a clear understanding of their role in the future landscape, making it much more difficult to create the cultural shift they desperately need.
Without clarity or a framework to measure change, these organizations become paralyzed by fear and are unable to do anything beyond dipping their toes in the water.
Preparing the Automotive Industry for MaaS
To prepare, automotive players must set aside fear, denial, and cultural noise, and simply get moving. The new world is service-led and focuses on extracting value and money from data. While having a technology strategy is important, understanding how to derive value from the data will be key to the future.
OEMs and others in the automotive supply chain should start with a relevant, bold hypothesis for their future and identify the areas where they can play in a new data-driven economy.
As automotive companies aim to push commodities and capex down the supply chain, there are three layers to consider:
Mobility as a Service (MaaS) will see pure-play mobility companies offer businesses and individuals the ability to buy mobility services tailored to their needs for a monthly fee.
Vehicle as a Service (VaaS) will replace traditional car ownership, providing autonomous vehicles for mobility services. These companies won't have the capital expenditure of manufacturing the car.
Components as a Service (CaaS) will bring change to the supply chain. Seat makers will sell seats (as a service) and recover the cost based on usage. Component manufacturers will partner to create service offerings. Imagine a service that provides the axle, wheel and tire assembly as a comprehensive "corner" package.
Once the vision is determined, it's time to walk it back to today's reality and assess the gap. Understanding that gap — as big as it may be — is the crux of preparing tangible next steps that will allow organizations to move to their future in a controlled and measured way.
While some of these steps will be structural and organizational in nature, most will be digital, including digitalizing applications and migrating to cloud, as well as investing in new tools and new people with advanced digital skills.
Keeping an eye on the market and tipping points as they evolve will ensure the chosen direction and hypothesis for the future are (and remain) correct. As things shift, so should your organization's strategy and plan, so leveraging an agile framework that enables rapid evolution may make all the difference in the end.
Keep in mind digital disruption emanating from MaaS will touch other verticals, some of which have not yet woken up. So, it's not just about cars. It's about creating an entirely new mobility ecosystem — which converges financial services, retail, public sector, and automotive services, at a minimum — to create a new paradigm for getting from Point A to Point B with a range of related services.
Imagine a world where your groceries are waiting in the autonomous car that picks you up from work to take you home.
Digital convergence will disrupt how we consume transportation and mobility and alter our relationships with many suppliers in our ecosystem. How organizations work and partner across sectors is an important transformation consideration.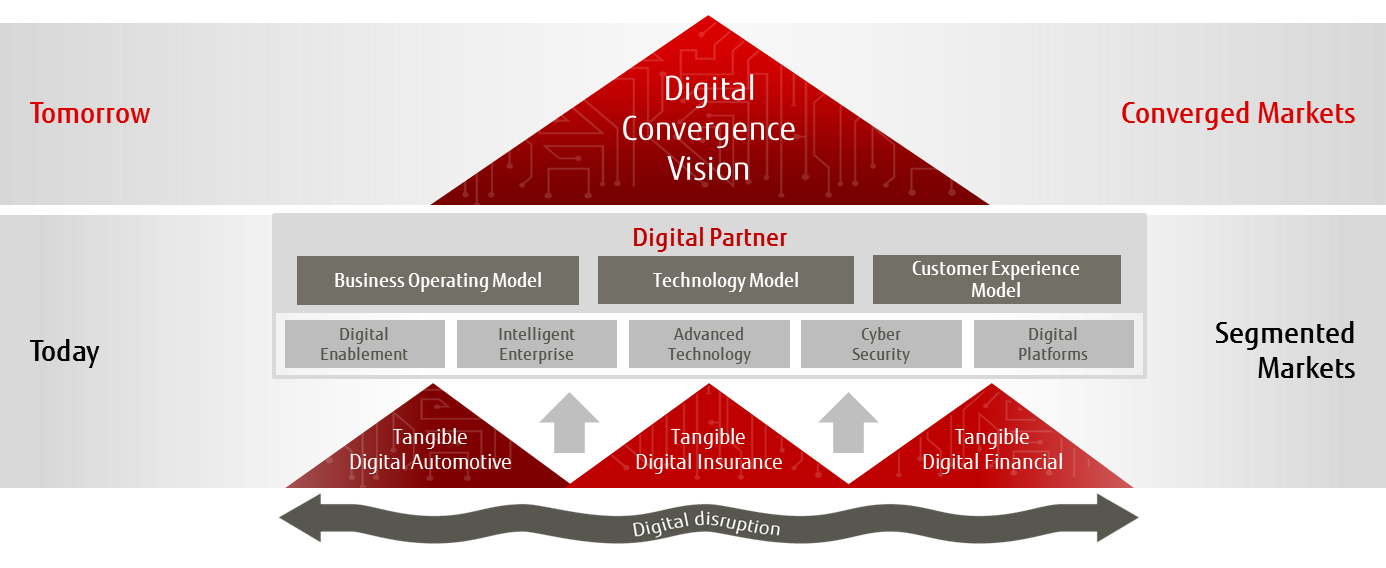 Releasing the Brake
The accelerated shift to MaaS could start as early as 2025, and not being digitally fit and at the front of the line could have catastrophic implications for businesses.
The future is about monetizing data in a service-oriented world, ultimately resulting in refreshed and more aggressive demands for instant gratification. Any delay in making the shift or hanging onto the hope that the change won't be so dramatic is a dangerous strategy.
To be sure, MaaS is not exclusively an automotive agenda, which means it results in a digital convergence that will fundamentally affect traditional markets and ecosystems. This will create new markets and, in some cases, reverse downward trends by providing new opportunities to generate new revenue streams.
Success isn't a moon shot. Change is possible.
Those who want to play must first choose to get in the game (get over the fear, cultural roadblocks, and denial), determine the part they want to play (hypothesis for the future in the context of the three layer model) and how far they are from winning today (understanding the gap), take individual steps to the goal (digital transformation), and always stop and look around to make sure you're playing your best game and improving your chances of winning.
If you don't, you might soon be left in the dust.