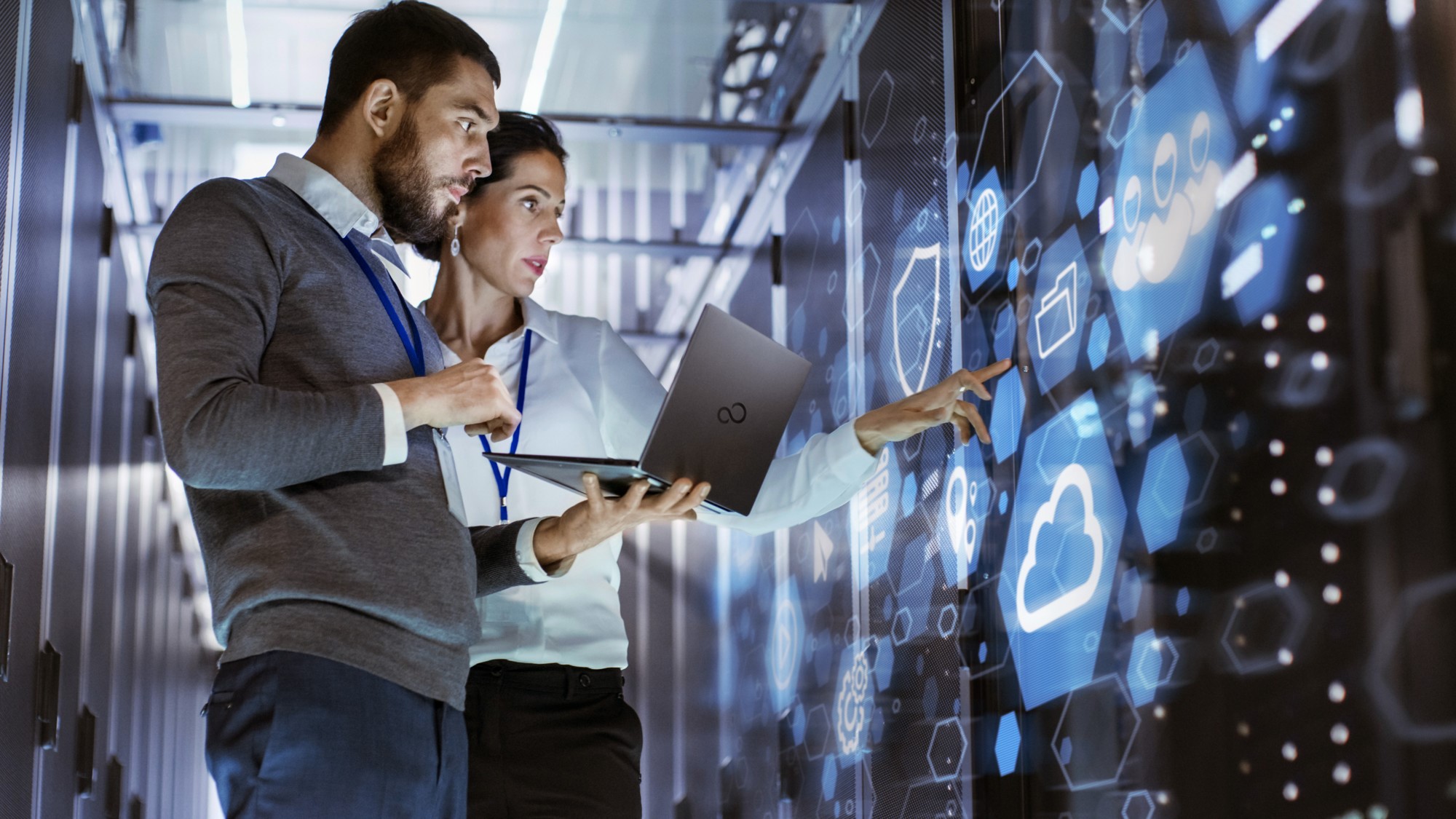 For most companies, the data center is the lifeblood of digitalization. Today, IT teams must ensure it runs without disruption, works with maximum efficiency, and can flexibly support fast-changing business demands.
Soon, we will see intelligent technology taking a big part of this role.
At the automatedDC event in Mainz, Germany, Fujitsu presented its concept and solutions of the self-driving data center of the future, which has automation and AI technology at its heart.
The big idea is to make the data center as autonomous and self-sufficient as possible. Based on its ability to recognize patterns – and notice deviations from what is deemed 'normal' – AI can monitor every single component and process in the data center, then help pinpoint problems before they affect operations.
This allows potential issues to be forecast, addressed and remedied upstream, before they result in system downtime, component failure, or slow down important business applications.
Such AI-supported solutions are becoming a reality thanks to general advances in machine learning, data analytics, and automated pattern recognition. All of these have made AI more tangible in several areas: analyst firm Gartner is on record as stating that by 2022, it foresees that four in ten of the world's leading companies will use AI in their IT operations.
In the self-driving data center, sensors collect masses of operational intelligence data – such as storage, server and mainframes, network, energy, service, application, and other performance and environmental parameters – and turn these into a picture of 'normal and stable operations'.
Most of these parameters will show some level of variation in day-to-day operation, but by constantly monitoring the data center over time and with various workloads, the AI algorithm eventually learns to understand these patterns – allowing it to determine which deviations should trigger an alert. And this gets more accurate over time.
Crucially, rather than silos of single components, the AI solution tracks the working patterns of the entire data center, from the building and its energy and cooling systems right down to the applications running in it.
By correlating those metrics and learning the acceptable range of values for thousands and thousands of system variables, it can notice even subtle changes that might herald an impending problem, even tiny changes that would escape the human eye.
Unlike previous monitoring systems, an AI solution also learns to understand all these metrics in the context of what is happening in the data center; it doesn't rely on a limited set of criteria with pre-fixed, static and perhaps somewhat arbitrary threshold values. AI components learn how data centers function under normal circumstances, and then dynamic threshold values are defined as a function of time.
Whereas a classical monitoring system might trigger an alarm simply because one isolated value exceeds its threshold, AI is able to see this in context.
Using Western Electric Rules – a set of statistics-based decision rules for detecting critical conditions in process control charts, first published by the Western Electric Company back in 1956 – it can make an informed decision on whether it has detected a true problem or just a typical spike that can be explained by other correlated processes currently running in the data center.
In the future, some data center processes will not only diagnose themselves, but they will even be self-healing – this is the ultimate goal.
For the time being, a human administrator is still needed to investigate and fix any issues highlighted by the AI system. But even this partially automated solution can save organizations considerable amounts of time and cost as they find problems and their root causes much more quickly.
It may be a while until we see the world's first truly autonomous data center, but some of the benefits – higher efficiency and availability, reduced costs, less risk – are already enjoyed by customers today.
If you'd like to discuss the future of AI-managed data centers, get in touch.