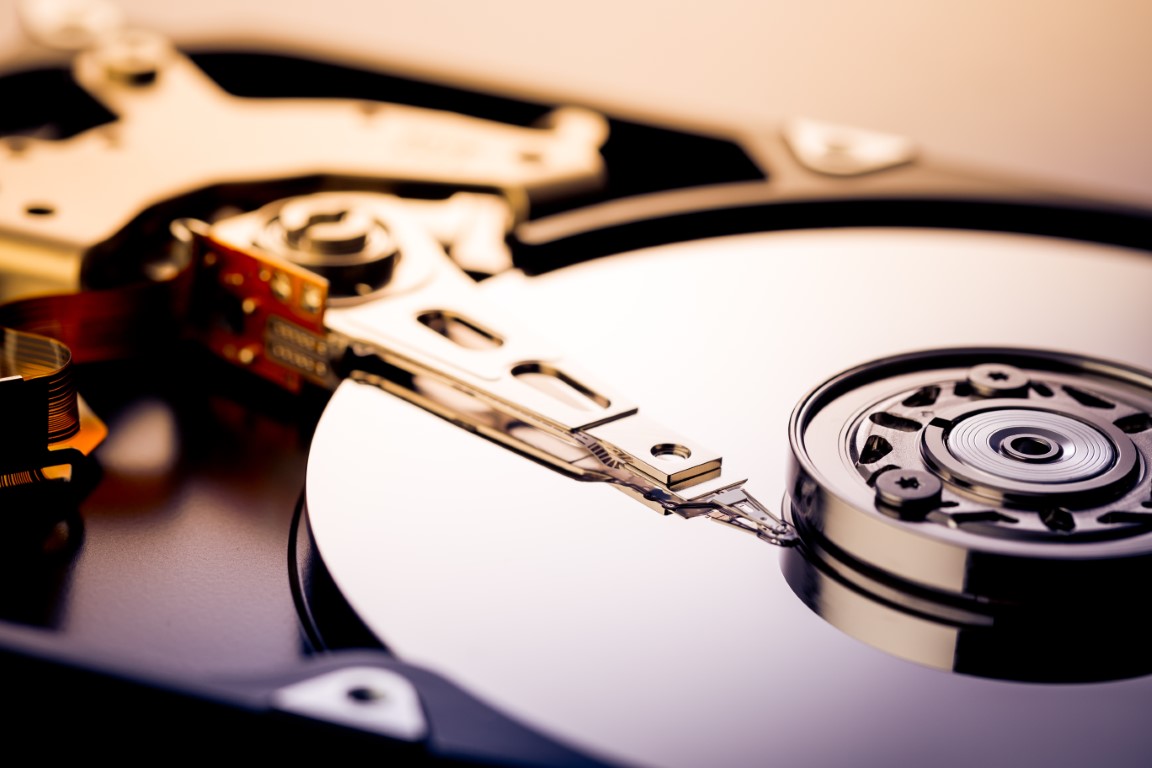 Flash storage prices continue to fall, making the technology increasingly affordable to use in many storage scenarios. But that doesn't mean that good old tape no longer has a place in a business' storage strategy.
In fact, far from being an increasingly obsolete technology, the tape market is actually growing!
Although industry analysts tell us "nobody wants to be the last CIO to order a tape library", that day is still far in the future. Tape remains, in many cases, the most effective technology to handle organizations' long-term archive and high capacity, low-cost storage requirements.
Enhancing security and data assurance with tape storage
With the increasing prevalence of ransomware and cyber attacks, enterprises with a multi-tier storage strategy that leverages tape are safe in the knowledge that data on tape can be stored offline for secondary backup.
Even if disaster strikes – and you should always plan for the worst when it comes to backing up your data – then a pristine copy of your precious business data remains unaffected.
Near-line storage backup on tape is also a great insurance policy when you're targeted by an increasingly sophisticated cyber attack. We're seeing a particularly vicious new type that corrupts live, backup and archive data simultaneously.
Creating a crucial "air gap" between your network and remotely located data storage is effectively a business' last line of defense against these malicious assaults, which are attacking a business as often as every 14 seconds.
Tape storage and backup – surprisingly efficient
With the introduction of linear tape open (LTO) technology, tape storage has also become more efficient. LTO-8, the most recent generation, has again doubled its data compression capabilities and can now pack up to 30 TB of data on to a single cassette.
Each current generation can read tapes from the previous generation and write to previous generation tapes, ensuring a long-term return on investment and significant headroom to accommodate future growth.
Of course, data can also be migrated from one generation of tape to the next, with the versatile Fujitsu Storage ETERNUS CS data protection appliances.
ETERNUS LT140 – bringing Enterprise-level capabilities to the SMB market
Businesses now have another tool to add LTO compatible tape backup to their multi-tier storage plans; the recently introduced Fujitsu ETERNUS LT140. This latest addition to our storage portfolio brings enterprise-class tape storage to small and medium-sized businesses, giving them access to long-term data storage and disaster recovery needs.
The ETERNUS LT140 also extends the benefits of Linear Tape File System (LTFS) to smaller storage environments, which now benefit from an enhanced archive management approach.
An ongoing skills shortage continues to make it harder to find or retain storage administrators. So our ETERNUS solutions feature an easy to use interface which makes using LTO tape data as easy as dragging and dropping a file or folder.
The new ETERNUS LT140 tape storage system is designed to grow with an organization's data storage needs on a pay-as-you-grow basis, simply by adding additional tape cartridges and drives.
The system starts with a 3U base unit with 20 slots, and its scale-out architecture can expand incrementally up to 280 slots to handle up to a whopping 8.4 Petabytes of data.
For customers already using ETERNUS LT tape products, the ETERNUS LT140 represents an excellent opportunity to scale up without the need to invest in a whole new system. This is enhanced by the fact that customers can re-use supported LTO tape drives from previous ETERNUS LT systems in the new ETERNUS LT140.
And for environments that require an optimal combination of short term backup and restore performance with cost-effective long-term data retention, the ETERNUS LT140 works in perfect harmony with our ETERNUS CS Storage systems.
These back up to both disk and tape, ensuring the ongoing availability and fast access to critical data while protecting against data loss due to system failure, data corruption or ransomware.
For more information about the ETERNUS LT140 and how to protect your business from ransomware, read the recent announcement: Fujitsu Introduces ETERNUS LT140: The Last Line Defense Against Ransomware and the Techcommunity blog for more technical background.