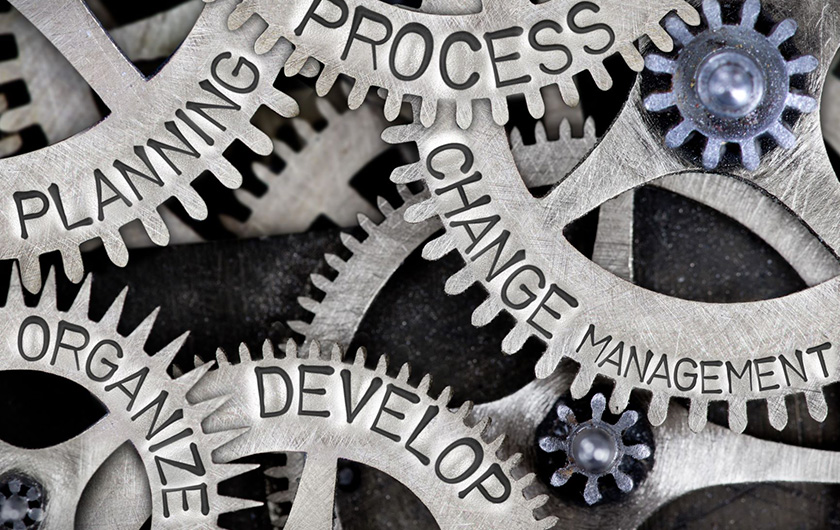 In today's world, change is the only constant, while the speed of change is anything but slowing down.
One area where the impact of this change is most noticeable is the workplace. I have worked in IT for almost a quarter of a century and recently realized: the perfect workplace is no longer the goal we aim for as part of the upgrade.
It has become a continuous journey of adapting to change.
I still remember the times when I supported customers preparing for the next Windows version upgrade as part of huge change programs. I have done this multiple times over the last 25 years.
I started with migrations from Windows 3.11 for Networks or OS/2 to Windows 95 or Windows NT. Later followed migrations from various NT versions to Windows 2000 or XP.
Most customers skipped Vista, migrating directly to '7'. My last migration activities were around upgrades to Windows 10.
Upgrade events like these have provided IT departments with opportunities to improve the workplace and infrastructure. The programs I have worked in typically consisted of designing the new workplace and underpinning infrastructure, inventorying users, departments, different workplace types, hardware, specials and peripherals, applications and data.
That was followed by initial installation and configuration, producing documentation, and workplace testing. After that, lots of work on planning, refining designs and migration scenarios would follow.
Typically, applications and users would come into play relatively late, with countless hours spent on application testing and end-user testing. Acceptance testing of the new workplace environment could take several months.
Work on communication, end-user instructions and training would start even later.
Eventually - after a surprisingly long and sometimes stressful time - acceptance into service, migration and roll-out would follow. As a result, users would receive a better workplace every 3 to 5 years.
The updating cycle has changed
Fast forward to today's workplace, and carefully note what has changed. Windows 10 is 'the last version of the Windows operating system', Microsoft announced in 2015.
Instead of a new Windows version every 3 to 5 years, plus a couple of service packs every now and then, we now get two updates for Windows every year. And instead of a support cycle of 10 years for the operating system, each version now has a validity of 18 or 30 months.
At the same time, businesses have adopted the use of cloud-based productivity and collaboration services, such as Office 365 or Salesforce. Typically, updates and changes are introduced monthly, quarterly or (semi-)annually - much faster than ever in the old on-premise world we had 5 years ago.
As a consequence, we have lost the possibility of "we failed the Acceptance Testing, so let's fix things and try again in a couple of months". There is no way to get back to the previous version of your cloud service, such as Office 365. Microsoft does not keep a backup version for you, just in case you are not yet ready...
Evergreen
There are several reasons why vendors have embraced continuous change, sometimes also referred to as 'evergreen'. For example, supporting new technological capabilities and the IT industry switching to agile software development.
One of the advantages of evergreen is the ability to properly address security weaknesses through improvements in services and products, instead of just fixing them through patching. Another benefit is the ability to introduce a constant flow of - sometimes small - improvements and optimizations driven by user feedback and customer demand.
Many vendors nowadays encourage users to provide feedback and use voting to prioritize their agile development activities. Especially enterprise services and products are becoming ever more consumer-like and intuitive to use. Of course, other updates are applied as well, enabling new technology or capabilities coming from research.
How to handle all this change? Because of the fast pace of change, traditional ways of handling updates are not fast and flexible enough. A different approach is required to test-drive new functionalities and find problems that might affect users or the business when deployed broadly.
This traditionally involves lab testing and several layers of pilot use. Analytics and automated testing are further improving outcomes, as are standardization and simplification of infrastructure and workplace.
One area often overlooked is the impact change has on users. Today's younger employees are very technology savvy, and can typically use new functionalities added to modern tools without any instructions.
But it is important to note that besides investments in effective implementation, it is essential to also invest in end-user enablement to make sure all generations in the workplace will adapt to the change.
Ultimately, companies will benefit the most if the majority of the workforce become more productive, instead of just a few.
Our advice
So the old situation of upgrading your workplace every 3-5 years, with the arrival of a new version of Windows, has changed.
In today's world, change is the only constant, while the speed of change is only getting faster.
After my years working in IT, I recently realized: the perfect workplace is no longer a goal that we aim for as part of an upgrade. Instead, it is the journey of improvement itself that benefits both end-users and business.
How can we manage this new world of continuous change?
Consider evergreen as a journey, requiring a smooth process to carefully assess changes and new features, beyond running projects or changes.
Standardize and reduce complexity.
Focus on your end users and ensure everyone benefits from productivity updates. Don't assume, but prove as part of piloting.
Discover more on delivering the digital workplace.