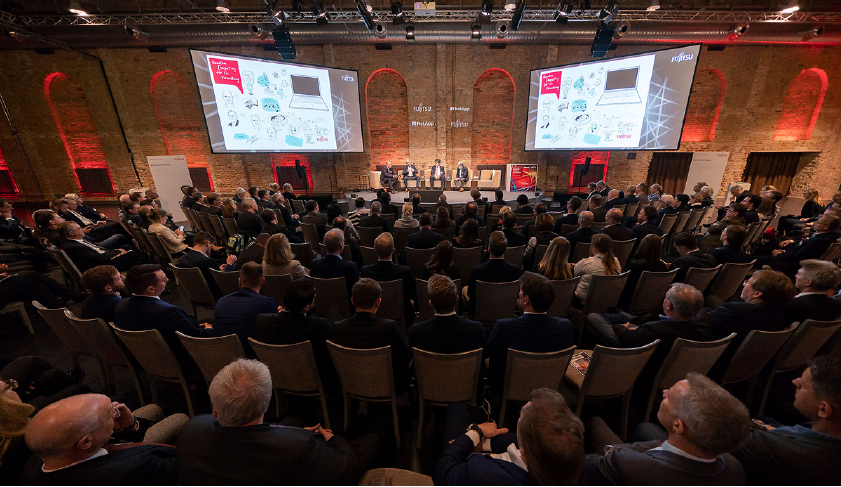 New formats and new speakers, new ideas and new perspectives.
Five proposals for action for the qualification and recruitment of young talent for public administration in just one hour.
In addition, four future scenarios for the use of artificial intelligence in the public sector, also in one hour. Many ideas, information, and discussions.
These were just some of the outcomes from the Annual Conference Digital Public Administration in Berlin. The motto of the event was 'Developing and implementing innovations together' and this drove the focus of the program on March 11 and 12, 2019, for around 260 participants.
Well-known speakers from the fields of politics, administration, science and business traveled from around the world to give insights and discuss exemplary transformation processes and new concepts.
The courage to make decisions, place opportunities above risks and think outside the box - this is the only way to advance the digitalization of public administration.

- Juan Perea-Rodriguez, Head of Public Sector Central Europe of Fujitsu
The keynote speeches of Dr Hendrik Hoppenstedt, Member of the German Parliament and Minister of State for the Federal Chancellor, and Stephan Mayer, Member of the German Parliament and Parliamentary State Secretary for the Federal Ministry of the Interior, provided topics for conversation at the beginning of both days and encouraged discussions.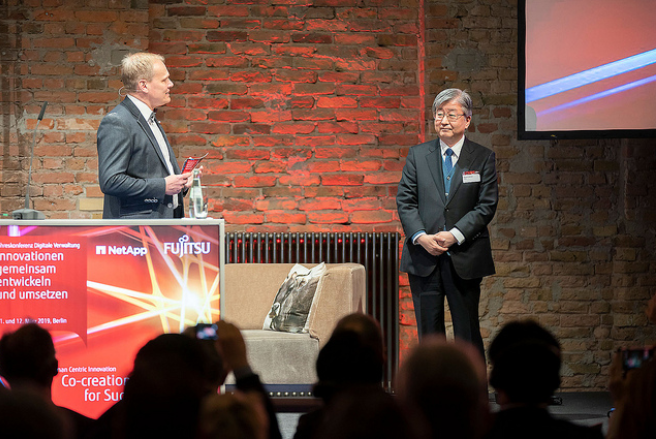 The other panel discussions, workshops and keynote speeches also ensured an intensive exchange, increased knowledge and inspired people to think and act.
The workshops, in particular, showed that it is possible to develop practical concepts with the right people, an exciting topic and a good method very quickly.
The workshop "Pioneers and Traditionalists - How to Attract Public Administration as an Employer" demonstrated that a modern application process, corporate culture and leadership style plays a major role in determining whether a potential employer is considered attractive. The workshop was based on the 2018 Public Service Barometer for young talent.
Visions and future scenarios were not forgotten either, on the closing panel discussion on Quantum Computing. In order to be prepared for the transition to powerful quantum technology, managers and employees must act today.
"The Annual Conference Digital Public Administration is now a regular event, and next year, the fourth time, it will become a tradition," said State Secretary Mayer at the end of his keynote speech.
Mayer's appeal was that "it is important to keep up with change, to be alert to new developments and to be at the forefront of development in important areas of focus." We are very much looking forward to discussing and reviewing next year what has already happened regarding the digitization in public administration and where there is still a need for action.
Please find some impressions of the Annual Conference on Digital Public Administration here: Day one and day two.