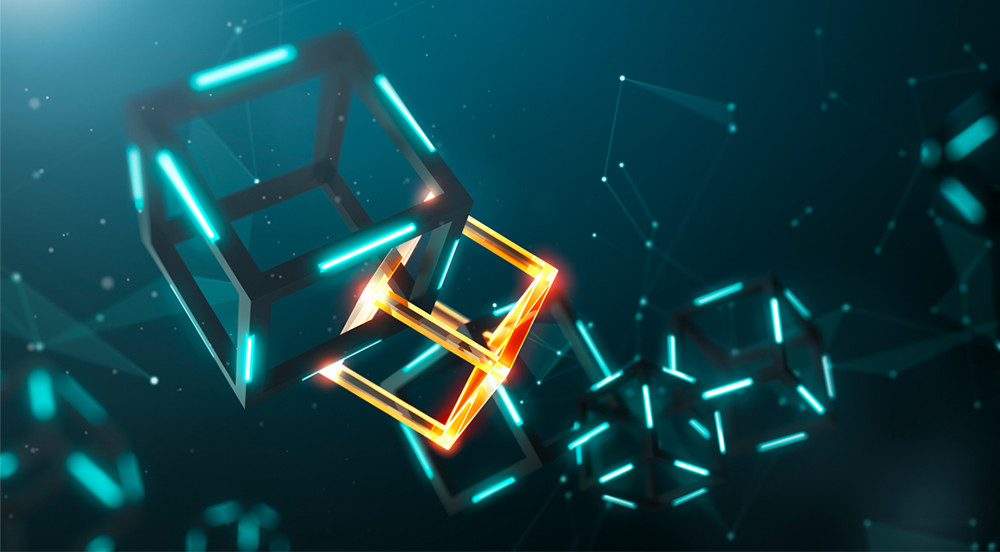 In the age of digital transformation, we are persistently bombarded by new 'game-changer' innovations that promise to be ground-breaking. It's difficult to identify a technology that lives up to the hype.
In its own differentiating way, blockchain does.
And, importantly, blockchain is far more than the ledger underpinning bitcoin. As I mentioned during my Fujitsu Forum TV interview:
"Forget what you know about blockchain as far as it links to cryptocurrency. The industrial applications are far more relevant".
The potential of blockchain is much wider than any one application, and last year's Fujitsu Forum was an amazing showcase of this.
Across the hundreds of talks and breakout sessions, the power of blockchain was a theme that cropped up again and again even during the discussions with the press. It was even the subject of Dr Reger's keynote address!
Three months after Forum and following some of the amazing customer interactions, Fujitsu's Blockchain Innovation Center has diligently been co-creating with customers, governments, other providers and Fujitsu teams.
This has identified a number of amazing use cases with regards to supply chain, pharma, transport and a number of 'as a service' applications running in the cloud such as InvoiceFlow (reconciliation of invoices and purchase orders in a business network using Hyperledger Fabric), DocumentFlow (Proof of Existence and certification of digitized assets) and TaskFlow (Automated timesheeting with task management using blockchain).
In this blog post, I'm going to highlight the key blockchain lessons from Forum and highlight once more why this technology is so important – now, and especially in the future. With regards to the future, I point you to the Top 8 Predictions for Enterprise Blockchain post I recently wrote.
How it works
The basic idea behind blockchain is that it is a truthful, unchangeable record that can be replicated, shared and synchronized across geographically diverse sites ('nodes').
It proofs what happens with data. Important to note is that the original verification obligation (prior to creating the block) still sits with the users.
In the enterprise context and more broadly, Fujitsu often prefers the name as 'distributed ledger technology' as it is a wider term.
Blockchain is immutable, and therefore considered more trustworthy, thanks to something called hashing – as Dr Reger explained in his keynote. Hashing is a technique whereby an input of any length can be transformed into an output of a set length. The contents of a block, however long they might be, can be hashed into a something of a specific size.
This hash acts like a fingerprint. It's a small representation of something much bigger, and it's very sensitive. The original content always hashes into the same value – and if you change one single character in a sentence the whole hash will be different.
So, the hash, which accurately reflects the contents of the block, can be used to build another block.
In this way, each block in the series contains all the information from the blocks that have preceded it.
This makes it an ideal record of all that has gone before. If you want to change anything, you must change every single block in the series – which is difficult, if not impossible.
In this way, all the blocks are connected in a way which is verified and secure.
And there you have it: a blockchain.
Benefits and applications of blockchain
The characteristics of blockchain make it a valuable tool not just for business, but for health care, finance, contractual law, public services and more.
The potential uses of Blockchain are almost without limit because its benefits are applicable to all industries.
However, Fujitsu always recommends being prudent in the selection of the use case. Unless you are building something completely new (new unit, new company) you should never consider it an end to end solution but a supplementary solution that can improve an existing business process or part thereof. Below is a concrete example of what I mean.
Every sector needs a trustworthy record of transactions to prevent fraud. Most companies struggle to verify incoming invoices, but this is a simple job that blockchain is perfectly placed to realize.
At Fujitsu's Blockchain Innovation Center, we help our partners utilize blockchain for invoice flow, so they can check an invoice is genuine, link it back to a purchase item and has not been tampered with in any way.
All this information is useable via APIs or a simple web interface and can be used to work with Enterprise ERP systems such as SAP, Oracle Financials or Microsoft Dynamics or any other system.
Another benefit to blockchain is that it is based on a shared control of data. Multiple parties participate in the network, and you can always see who has had access to a piece of data at any time.
This assurance is invaluable for sectors who work with highly sensitive information, like public services or insurance. Every transaction on the blockchain is time-stamped and put into a sequence.
This allows for full traceability of every transaction in the series, which is ideal for organizations who must deal with a high volume of sales or a complicated supply chain. An added benefit that a lot of people do not yet realize is that it can automate audit recording.
In addition, events and actions that can be automated are a perfect fit for blockchain. Smart contracts are used to automate things like legal auditing – anything repetitive that needs to be authenticated as true.
Ultimately, blockchain is a concept that can be used by practically any kind of organisation. When used correctly, it allows businesses to take real confidence in their decisions, because they are making decisions based on truth.
This saves time and money, and more importantly, enables trust – something Rachel Botsman identified as crucial to business success in her excellent Forum 2018 keynote.
How to make blockchain work for your business
Blockchain is an invaluable concept, but like all things, it must be used correctly to deliver results. You must find the right use case.
I, for one, do not believe companies have to wait for years. Already today benefits can be achieved.
In our breakout session, 'How can you accelerate the process of driving value from Blockchain and DLT?' my colleague Christopher Pilling, Lead Architect Blockchain Innovation Center, EMEIA and I described the initial process that lies behind blockchain adoption.
We explained that there are some important questions you need to ask before embarking on a blockchain project.
Stakeholder buy-in – It's important to obtain support from inside the organisation – especially at the level of the C-suite – from the very beginning. A key component is providing a demonstrable return on investment for the blockchain project. On top of this, you need to secure backing from co-creation partners. Try to address these external relationships upfront and create an ecosystem.
Enterprise ontology – the important thing is to identify a clear need for blockchain. You must have a clear reason to adopt it, and you must know where it is going to fit into your business. Most projects fail because of a misunderstanding in this area: there's confusion around decision and process modelling, business re-engineering, use cases interaction, enterprise ontology, adoption, etc.
Platform evolution – hyper ledger fabric produces a new version every two months or so. It's an incredibly volatile and fast-moving technology, and you must think of a way to mitigate the risk of these rapidly evolving standards.
Integration – enabling blockchain to work within your organisation might require you to modify existing systems and processes. Integration work involving well designed API layers will be essential.
Legal and regulatory – starting with compliance in mind will make the adoption process much easier. GDPR affects what information we can store in the blockchain, and if you only check this at the end of the project, you could be in some trouble.
Scale to production – scaling the blockchain to an operational level is tricky. Preparing and mapping your way through growth is crucial.
Security and trust – define the security and trust model early in the project, as it will impact the roadmap and the protocols that are needed to ensure the highest possible level of security.
These are the kinds of questions we ask in the Blockchain Innovation Center, where we help customers from all sectors to harness blockchain to solve some of their biggest business challenges.
We not only do that by creating 'as a service' applications that bring real value today, but also by providing several services such as Proof of Business and Use Case Deep Dive.
These help customers that are new to blockchain or customers that are stuck in proof of concept to make their use case a reality today.
A source of truth
Blockchain is far from a finished technology. There are still challenges ahead, especially when it comes to standardization and interoperability.
And when examining the viability of a use case 'no' can be a very valid answer because for example the scalability is not there, or the ROI is too far in the future.
Looking at the future, distributed ledger technology and blockchain have an important part to play as they make us question the status quo and investigate the realm of the possible. It is still somewhat unclear what all the final form factors will be, as with every technology things change.
However, even today, a lot is possible, and we are here to help.
Every business can benefit from adopting blockchain for a number of different applications. It is an incredibly versatile and valuable technology, all because it's an immutable record of the truth and transaction driven.
There are practical ways to integrate it with your existing business landscape for those areas where it really makes sense. Finding the areas can be tricky, as with any change related project, but it is worth it to look for them.
The potential of the truth is unimaginable. We can use it to further trust and build a better world – and that's one of the powers of blockchain and the concepts behind it.