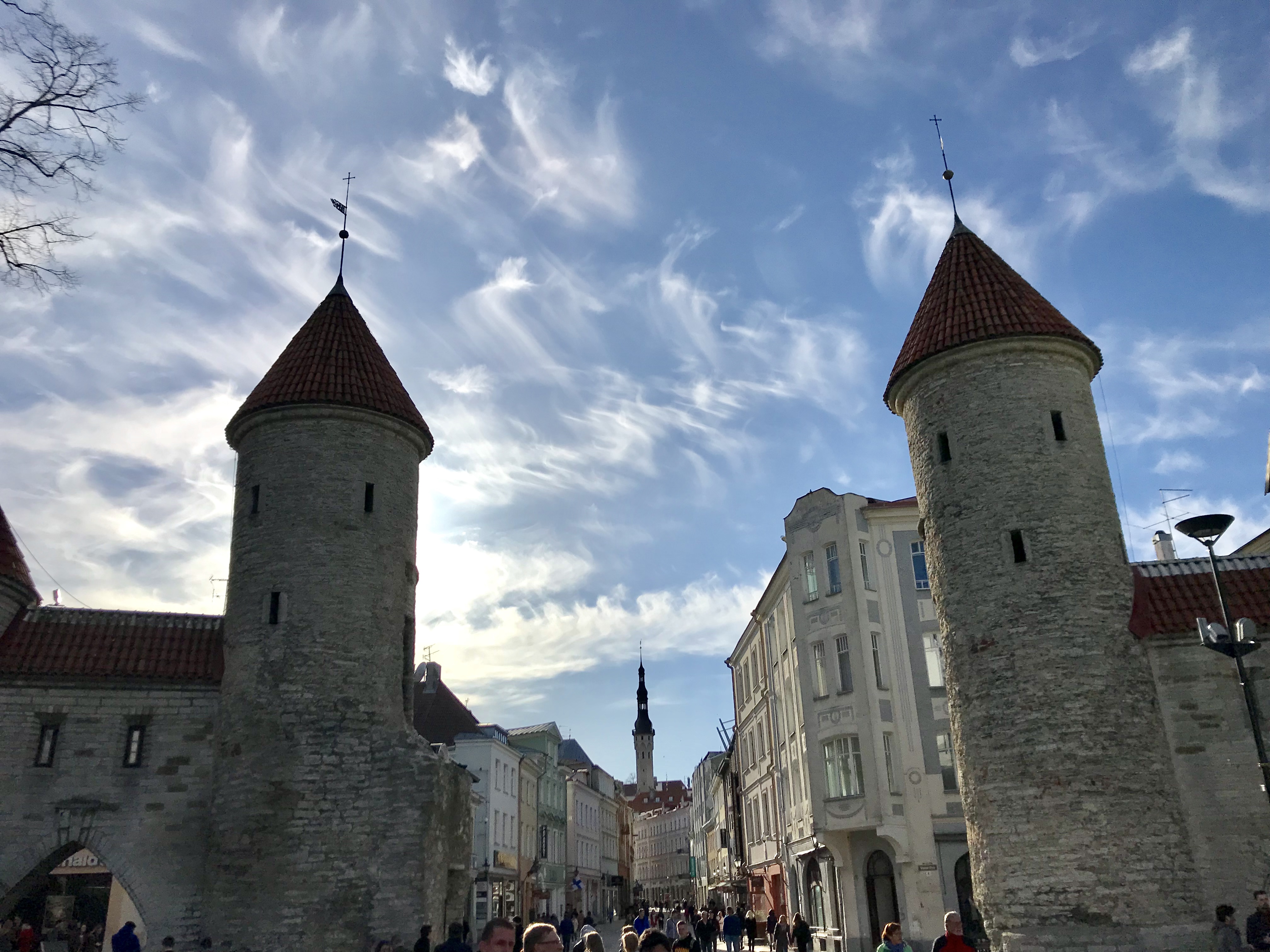 I was chatting with a Fujitsu colleague earlier this week. When I mentioned I had visited Estonia on a business trip, he said, "I thought you were UK public sector. Why were you there?". On reflection, this was entirely reasonable question.
We had the pleasure to meet with Marten Kaevats, the digital Advisor to the Estonian Government. Marten is not easy to describe. Look him up on YouTube and you will get a flavour of his charisma and passion. It came over in spades in the 90 minutes we had interviewing him in the Parliament building in Tallinn.
The headlines are awesome but the journey is more impressive
There are lots of articles available on Estonia and e-government explaining what they have achieved. In summary:
Every citizen has online access, via multiple channels, to the information the government holds on them.
Citizens can access and apply for government services through their portal including full e-voting.
At the time of writing, the only transactions you cannot undertake online are buying a house and getting married.
Citizens can see who in the government has accessed their information and query this.
If you compare this to many European governments, including the UK, this level of access and transparency is staggering. While there are a set of technologies which underpin this service delivery, Marten Kaeverts stressed that it is not about the tech.
Culture is everything
If you go back to the birth of the Estonian nation in 1991, they started with nothing after separating from the Soviet Union. When they formed their first cabinet, their average age was 32 years old. Unlike many other ex-Soviet states which kept the ex-Russian politicians to smooth transition, none of the cabinet had any experience of running a country.
A different approach was required.
Three key principles
Estonia's approach was based on three simple, but critical principles.
Every citizen needed a unique ID – The government issues citizens with an ID card, and two PIN codes, to allow them to access their services.
The Government only collects each piece of data once –This data is used to pre-populate forms across all departments.
Data exchange between departments is via a secure mechanism called X-Road
Like all the best principles, these seem really simple but are very powerful when combined. The use of a single data exchange approach drives a distributed architecture where departments can choose their own individual systems but provide data into the wider government in a standard and secure manner. This allows flexibility for individual departments without affecting the overall approach to citizen service delivery.
The ethos at the core of Estonia is the most critical thing. The government is focused on driving a culture of open mindedness and trust with their citizens. This was born out from conversations with taxi drivers, random passers-by and hotel staff alike during my visit. It's simple:
Be a transparent government rather than closed one.
The citizens own their data, not the government.
Government should be a "little brother" rather than a "big brother"
In our discussions, Marten stressed that as a small nation, it was impossible and unrealistic to invent everything. He talked about a "humbleness" with technology, being happy to take the best from other nations. The ID card at the core of the citizen services takes learnings from their Finnish neighbours. Similarly, Sweden provided some best practise on identity management.
Fujitsu's role
I am proud to say that Fujitsu has played a significant role in the development of the Estonian government. Fujitsu Estonia was formed in 1991 at the same time as Estonia itself. The team have delivered a wide range of services since then including working with the government to develop the X-Road platform itself and delivering business systems for the Ministry of the Interior, Ministry of Rural affairs and Ministry of Education.
It has not been a smooth ride
While it's easy to talk about where the Estonian government is now, we asked Marten about the journey and the lessons they had learned from the process. Estonia had issues with the security of their ID Cards in 2017. These issues were played out in public but according to Marten the underpinning approach of the government was to discuss the issues rather than trying to hide them. His view was that the trust in the government actually improved after the issues had been resolved due to this open approach. The aspiration to demonstrate integrity across government was paramount.
The Future of a Nation
Estonian's are using the country's digital credentials to drive their economy. With few natural resources, creating an aspirational and entrepreneurial nation is a huge part of building a prosperous nation. Anyone outside of Estonia can apply to be an e-citizen for 100 Euro. This allows you to start-up businesses in Estonia as a platform for growth across the EU.
This entrepreneurial spirit is front and centre at Tallinn Airport. As you walk through the gates, you see a showcase for e-Estonia extolling the virtues of the country as a place to do business. This showcase includes virtual reality headsets to illustrate the kind of country and society Estonia seeks to be.
What is the future?
Marten talked about the future of e-government in Estonia. The next developments are in what he refers to as "Invisible Government" which is all about orienting government around the citizen. To provide an example, the aim is to make sure that every citizen has access to everything they are entitled to. So when a citizen has a new child, the registration of the baby's name, a nursery place and any appropriate social benefits will be pushed, by the government, to the citizen. Automatically.
Another development being discussed is every citizen having their own virtual agent. This agent would do all the "boring" work of interacting with the government on behalf of the citizen, having legal rights to sign documents and leaving the citizen to get on with higher value activities, including enjoying those forests and outdoor pursuits much beloved by the nation. That is 1.5m virtual agents.
Estonia are also extending their X-Road technology to join up service delivery with Finland. The nations have linked their health systems together so that doctors in both countries have seamless access to information no matter where treatment is being provided. The next phase is allowing prescriptions to be transparent for citizens across both countries.
Marten was upbeat on sharing the technology and lessons learned with other nations. Mexico, Benin, Jamaica & Dubai have all been talking to Estonia and the list goes on and on. The X-Road software has even been made open source so it is now available to everyone.
Replicating these successes
Fujitsu has been working with the UK Public Sector for over 40 years. It is in our DNA. We are proud to deliver a wide range of critical national infrastructure for the government including collecting tax, paying benefits, securing our borders and helping mitigate the impact of flooding.
Like Estonia, our vision for the UK is to put citizens at the heart of every interaction rather than them having to navigate the way government is organized. We term this approach Citizen Z, where we believe that the delivery of services should be centred on key citizen life events.
We believe in co-creating solutions with our customers, bringing their business knowledge and combining it with our passion for technology to deliver innovative solutions.
I want to be Estonian
On a final note, my experience over 3 days in Tallinn left me with a simple feeling… I wanted to be Estonian.
The hope, vision and purpose of the nation was compelling. Now where is that application for e-citizenship?