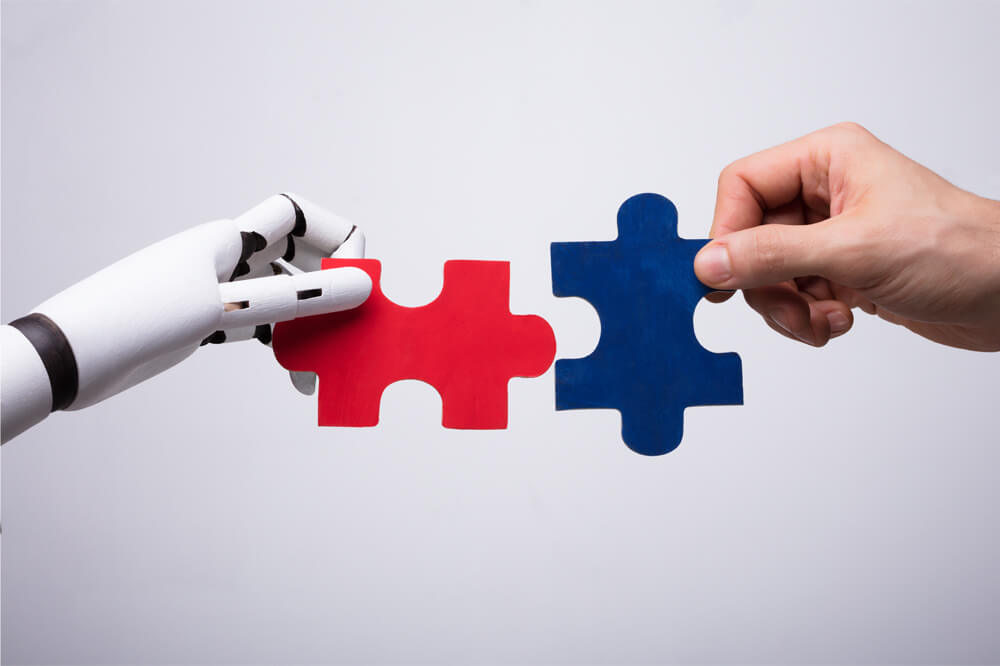 Robotic Process Automation (RPA) is attracting much attention. RPA appears to have been successful because it addresses work-style reform as well as other latent needs. This article discusses digital transformation in the days ahead in terms of RPA's benefits and effects beyond streamlining office work.
Author Profile:
Kenichiro Osaka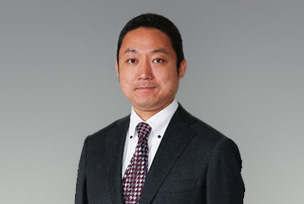 Senior Managing Consultant, Enterprise Consulting Group, Fujitsu Research Institute
After joining Fujitsu Limited in 2001, Osaka engaged in computerization initiatives, work restructuring, and business planning consultation mainly in the distribution industry. He was temporarily transferred to the Fujitsu Research Institute in 2007. There, he engaged in computerization initiatives and work restructuring consultation mainly with wholesalers and trading companies. He began RPA-based consulting activities in 2016 and since then has worked on work restructuring utilizing various tools.
* This article was published in Chisounomori 2018, volume 6 on December 28, 2018. Chisounomori is an information magazine published by Fujitsu Research Institute (FRI).
* The department and position of the author and the content are from the time of publication.
RPA in the Spotlight
Lately, Robotic Process Automation (RPA) has been attracting much attention, and it is spreading rapidly in the private sector as well as the public sector. One major reason for RPA's growing popularity is that it addresses not only work-style reform and labor shortages but also other latent user needs that have not been met by existing information systems.
In this article, I will explain the background to RPA's success and key points about implementing it. Then, based on a hypothesis about latent user needs, I will discuss digital transformation in the days ahead in terms of RPA's benefits and effects beyond streamlining office work.
Today's Challenge: How Can We Reduce Workloads?
The ideal way to build an information system is to let the actual workers design and develop the system. This is an efficient, effective way. However, since it is impossible for worksite personnel to learn every IT skill and develop a system while doing their regular jobs, generally an IT vendor and the information system department take the initiative in system implementation. Today's predominant trend is to develop information systems under projects carried out with departments in the field. However, it is difficult for departments in the field, which are unfamiliar with system development, to follow a waterfall model approach—in other words, to sequentially determine which tasks should be included as system specifications in a phased manner. Misunderstanding or omission of specifications during reviews often results in a system that differs from the intended one. Sometimes, the useful feature that users want the most is dropped from the requirements because of costs. After the system is put into production, some tasks may remain to be performed outside the system.
Meanwhile, competent and motivated users study tools like Excel and customize these tools to improve their work efficiency. These users often ask me: "How can we reduce our workloads?" and "Is there any way we can build a system by ourselves?" I have heard many comments like: "We know system development is not easy, but isn't there an easier way to build a system by combining new technologies? If so, we want to do it ourselves." Thus far, Excel has been the only general-purpose tool for such tasks. Disparate, user-dependent in-house Excel tools cause trouble in many companies. However, for a long time, Excel has been the only tool that can fulfill this essential wish of users.
Characteristics of RPA: Easier Than Developing Systems
To improve this situation, some system departments offer users some services or packages as "tools to be used freely." However, due to security concerns and cost constraints, such services and packages have yet to become easy-to-use tools that users can configure and modify simply and quickly; users do not truly want to use them. I used to work in planning and implementing sales support systems. In those days, I frequently experienced that use of such systems had to be enforced through incentives and penalties. In contrast with the aforementioned waterfall model development, some advocate a more user-oriented agile model of development under which requirements evolve as a prototype is modified. However, when outsourcing agile model development, requirement specifications tend to be less clear at the time of contract, and it is difficult to prepare an estimate. For these reasons, there have been few cases of full-scale agile model business system development in Japan.
To solve the aforementioned challenges, businesses have high hopes for RPA, which is often referred to as Digital Labor, to support worksite operations. RPA seminars and events are very popular; the fact that many participants are young office workers is also evidence of high user expectations for RPA.
RPA can be achieved with many different tools, large and small. Compared to system development, RPA is simpler and easier to implement, and automation can be achieved more quickly.
Some user companies may need support from engineers initially, but users themselves can create and modify RPA programs called software robots and implement automation by applying such programs in actual work and improving them through trial and error. By completing a program incrementally, as is done in agile model development, RPA can fulfill user needs and achieve productive quickly. In addition, software robots are relatively easy to correct and modify.
Of course, RPA is not good for every situation. For example, it may not be ideal for mission-critical work. However, it is a good match for small-scale business processing jobs, which were previously handled outside the system and cause trouble for users every day.
The RPA implementation process in which worksite personnel and engineers work together to review and reconstruct business processes is close to users' ideal vision of information system development. Seeing RPA as a tool to realize this vision clarifies its significance.
How Will Widespread Use of RPA Change Things?: Empowering Users to Solve Challenges Themselves
Companies that use RPA apply it to various situations by trial and error, reorganizing and improving business operations while listening to worksite needs. While iterating the process, users experience the following.
(1) Users redesign their own work by themselves. Instead of participating in a project that represents the worksite as is done in traditional system development, users take the initiative in examining what they really need for the system and iteratively restructuring business operations and the roles of robots and people. (Execution ⇒ Testing ⇒ Correction)
(2) Users can apply RPA to link it to existing systems quickly in order to implement a good, low cost solution. Users do not need to build a linking system nor link it manually. (Pursuing specific optimization enables RPA to support small-scale implementation.)
(3) Since RPA automatically performs data migration and other traditionally labor-intensive tasks, when users find a better solution, they can cancel the old contract immediately and switch to a new one (they do not need to put up with the existing solution for a long time). Users who experience this become aware that they can easily automate business operations and improve productivity by implementing services and tools by themselves without asking a vendor to develop a system, thereby gaining confidence and experience.
I have always thought that RPA differs fundamentally from services such as AI and the cloud. RPA can "bridge" different solutions as well as users' work with a solution/information system. Anything that functions in a digital space is a good match for RPA. When RPA becomes more widespread and advanced, most users will have experienced (1)-(3), and there will be more things that they can do themselves without involving a vendor. In system development, users will no longer expect information systems to handle everything that they wish to automate as in the past. As for vendors, cost issues will be resolved and development risks will be minimized. With RPA, everyone wins.
Addressing the Future: Shifting to Tasks with Higher Added Value
The other day, the Ministry of Economy, Trade, and Industry released a survey report entitled 2025 Digital Cliff*. This report states that due to reasons such as a shortage of IT talent and "black box" information systems, annual economic losses will reach 12 trillion yen in 2025, seriously impacting businesses.
Many user companies I know about are in a similar situation, so it is not difficult to imagine that the event described in the report will occur. The report proposes certain proactive countermeasures, but in reality, only a handful of companies can afford such measures. Many companies, especially smaller businesses, are already running out of resources and lack funds. RPA's dissemination and advancement can be an effective tool to help these companies.
The first thing they can do is to streamline the operations of their system departments. A clothing company that Fujitsu Research Institute has been helping to implement RPA started by introducing a robot that assists in system department tasks, such as linking masters, linking systems, and checking operations and logs. The company's human workers now handle higher added value tasks. Using the freed up resources, the company is planning to eliminate "black box" systems and transfer know-how.
As for the shortage of IT talent, because system use is limited and alternatives to systems will be provided, the company will require fewer human resource for development.
By automating business operations and linking systems with RPA, users can implement solutions and services quickly and easily. Since users become able to do more by themselves, vendors must present more specific added value just to survive. User companies no longer need to stick to existing vendors just because "they know our system well." Vendors whose existential value is simply building systems will no longer be able to win business.
When choosing vendors, user companies must have well-defined criteria in order to assess the value of the services that vendors provide. To define such criteria, user companies must in turn have well-defined corporate strategies in various areas, including business, personnel, and IT, thereby shedding light on the true nature of traditionally vague Japanese business practices.
It has been said that the emergence and diffusion of RPA will raise the productivity of white-collar workers. This does not mean that all RPA does is streamline office work. RPA will transform the mindsets of vendors and users and further accelerate digital innovation.
*: "2025 Digital Cliff": METI Report on Digital Transformation: Overcoming of '2025 Digital Cliff' Involving IT Systems and Full-fledged Development of Efforts for Digital Transformation
http://www.meti.go.jp/shingikai/mono_info_service/digital_transformation/20180907_report.html(Japanese)
Fujitsu
February 26, 2019