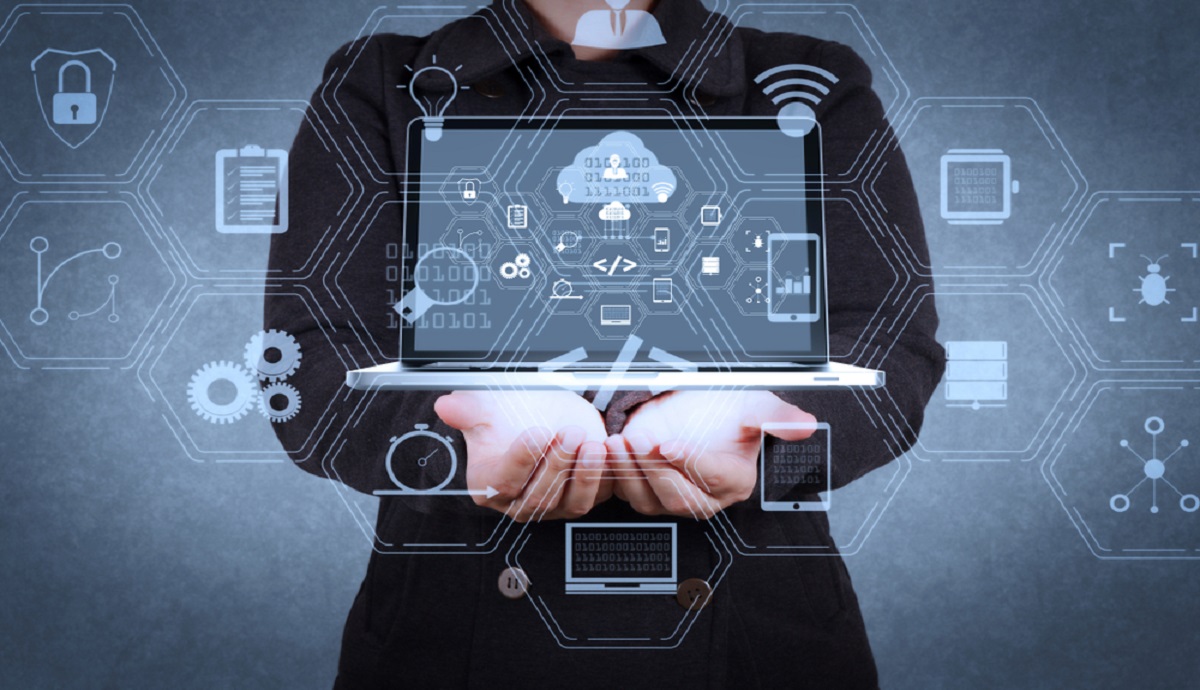 Cloud environments – already at the core of digital transformation – will-power further ahead in 2019, says Mark Phillips, Head of Hybrid IT, Fujitsu EMEIA, propelled by AI underpinning just about everything and new partnership models that realign technology with business goals.
I believe we are on the cusp of some momentous changes in 2019 that will see the cloud become the dominant enterprise environment.
I'm going to start with something pretty bold. As a cloud evangelist, I believe the cloud is now fully ready for mission-critical. It's time for a change of generations. I think the old-style technology for powering mission-critical system and apps has about five years left before the cloud completely takes over. The evidence is out there: we are already seeing the end of roadmaps, and support, for old proprietary systems. My prediction is that 2019 will see the start of serious planning to move mission-critical applications into the cloud at unprecedented scale – a suggestion that would have been greeted by laughter not too long ago. It's not a question of 'if' the cloud is now robust enough to handle mission-critical – it's a question of finding the 'right cloud platform for right workload or application'.
Cloud native becomes the new normal
If I'm right, then that also leads towards "cloud-native" becoming the new normal. Until now, cloud-native has been rather a niche, for example, used to deliver the extreme scalability needed to enable the business models of leading-edge or start-up enterprises. In 2019, cloud-native is going to take off as the mainstream method of choice for apps transformation.
There are three different ways of moving into the cloud: migration of what you already have, without any further design or process changes; adapting your existing processes as you migrate; or forgetting the way you have done things in the past, completely transforming your processes and only developing as cloud-native, going forward. This third state is also known as re-architecting or building apps and processes that are "born in the cloud". People have been trialing cloud-native technology for several years but in 2019 I think we'll see the business cases and benefits really start to take off. What we are now seeing is a move out of the garage and into the factory, with large-scale production deployments of cloud-native applications and truly disruptive technologies.
"Born in the cloud" will allow organizations to develop strategies that offer a new, disruptive competitive advantage. For example, the security industry is currently based on human guards either at or visiting sites – there are probably 200 security guards within one square mile of where I am writing this in London right now. Imagine the disruption if we lived in a world where cloud-native technology could accumulate, then monitor site security data delivered via CCTV and sensors, to deploy people only where absolutely necessary – where they are able to focus on work that is more purposeful than staring all night at monotonous, event-free screens. It's that degree of disruption that cloud-native drives.
As cloud-native grows further as the norm, increasingly in 2019 people will be making conscious decisions whether they develop apps using native technologies in platforms like AWS and Microsoft Azure or using more open, abstracted technologies such as containers, like Docker and Kubernetes, for example. By decomposing an application into small, atomic, encapsulated entities, these containers can then be dynamically re-composed into complex applications and distributed to various platforms, allowing concurrent processing of multiple tasks. The payback comes in simplified maintenance and development, usually enabling what I refer to as 'super-agile DevOps', improved responsiveness to changing demands, scalability at individual service levels and greater cost-effectiveness. And because containers make it easier to focus on new features, fixing issues and shipping new or updated software, they are vehicles for delivering customer value.
Hybrid IT and the poly-cloud
Whether we ever get to 100 percent public cloud is unlikely and, simply on regulatory grounds alone, you might have understandable reasons for doubting that. Although it has seemed obvious to Fujitsu for a while that hybrid IT – constructed from an optimum mix of public cloud, private cloud and a sprinkling of on-premise IT – is the logical future of enterprise environments, there has been a tendency in certain quarters to deny this. That seems to be changing and the number of private cloud offerings is now growing and will help cement the position of cloud, since, for reasons of performance, regulatory compliance, security, and proximity to other services, public cloud alone is not the answer to everything.
There is a large area of overlap between hybrid IT and the relatively new 'poly-cloud' concept that points to a use of multiple public and/or private clouds based on a user organization's own strategy – currently usually load-balancing and/or price. That's going to change in 2019 when the main question will become "how does each cloud in a poly-cloud support the disruptive impact of my commercial model and help differentiate my business?" That sounds relatively straightforward but consider this: we are seeing a massive consolidation of the hyperscale platform market. If we're all using the same technology, then differentiation will come from how your poly-cloud is configured and integrated – and the business model you drive with it.
Get ready for AI everywhere
We've perhaps fallen into a fallacy of thinking about Artificial Intelligence as a separate technology that lies somewhere in the future. That's wrong. Blockchain, IoT, Data Analytics, Robotic Process Automation: from here on, everything will be AI-driven. From what I am witnessing, the speed of adoption will be at least equal to any previous technology. The consequence is that everything will become intelligent, enabled and smart. When combined with Robotic Process Automation, for example, AI will have a dramatic impact on the effectiveness of daily business operations through greater simplicity, automation, speed and service, all achieved at a lower cost.
Diving deeper into the implications of an AI world, outages on any major cloud platform will be less of a big deal, because AI-enabled operations will automatically flip customers to an alternative hyper-scaler, and then move them back again when the preferred cloud comes back up, without a single human involved. This is the reality of our new world: we now make decisions about when we want AI to be in charge, we specify the outcomes we want and how far we are prepared to allow AI to go.
Providing our customers with uninterrupted service was an uncontentious decision for the AI to make when one of the hyper-scale clouds went down earlier this year, but this won't always be the case. As part of our Human Centric Innovation ethos, we believe AI is not a magic wand or a silver bullet. Like many disruptive technologies, it is a tool that helps people gain greater value from data. We have an obligation to create technology that is accountable, with the ability to understand why an algorithm has taken certain decisions – especially in highly-regulated sectors like banking or health. We call this "understandable AI" and it will require organizations to publish code and algorithms so, if anything goes awry, accountability can be determined, and a broader audience can become involved in fixing the issue. This is not going to be easy and a key issue will be ownership and protection of intellectual property in a world of transparent AI. These are the sort of "human-centric" challenges that Fujitsu advocates addressing in 2019.
Real Digital – realigning technology with business goals
We're also alert to the risk of technology for technology's sake and our Technology and Service Vision describes a concept called "real digital" that demonstrates how we seek to avoid this trap. One path we see rising up the agenda is the creation of total alignment between technology partners and customers by configuring contracts based on a business output, rather than use of a service – currently usually expressed in the form of the number of virtual machines used.
This model already exists in some other sectors – elevator companies who charge based on serviceable hours usage or aircraft engine manufacturers paid by hours of flight. Expect the model to make a bigger jump across into IT services in 2019. Also, Fujitsu has created an intelligent, cloud-based fraud and error reduction model where the amount the customer pays is determined by a reward-based approach. For the customer, the actual number of virtual machines is irrelevant – it's all about the results.
If that sounds like an approach that suits you better than your current arrangements, I'd love to talk to you about it in more detail so please get in touch with me.