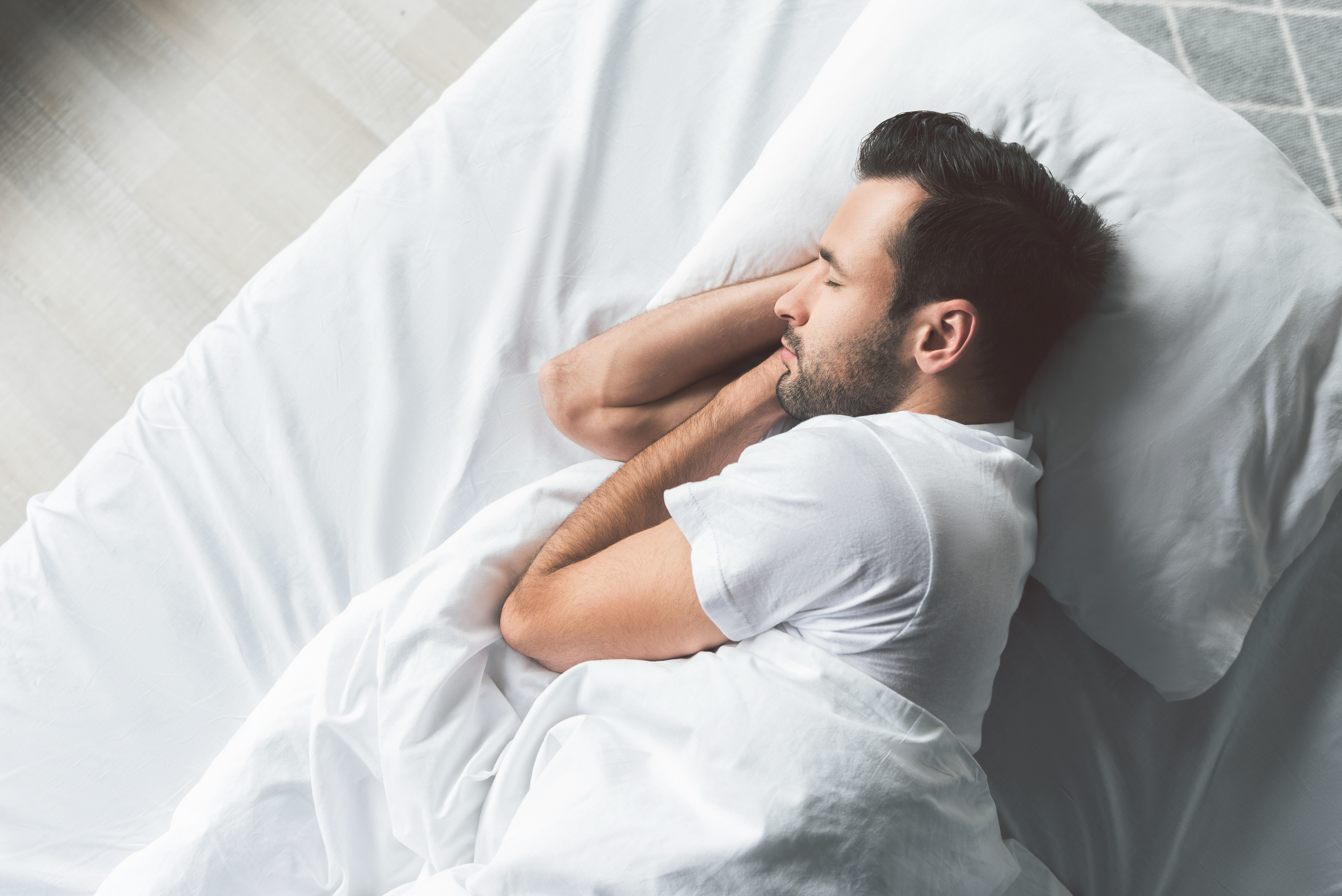 Life's complicated, acknowledges Ian Shipton, Head of Managed Networks EMEIA at Fujitsu EMEIA. Sometimes, when all you really want is a good night's sleep, it's hard to switch off. Sharing the strains with a managed services partner can unlock more settled nights and the ability to focus on future transformation.
It's ironic that the more technical sophistication we create in our networks, the more hyper-connectivity we create, also the more likely we are to lose sleep over what might go wrong. And that's not a metaphor: for the people charged with providing organizations with perfect connectivity and access to the data on which our businesses depend, it's all too easy to take work home in our heads. It's probably happened to most of us, occasionally, that we lie in bed and struggle to shake it all off – leading to a restless night's sleep, at best.
Simply, life is complicated. The feeling that you're about to lose control, or that you're constantly fire-fighting issues, chasing down blind-alleys, or missing out on important data rumbles around in our heads and plays havoc with the ability to nod off.
A problem shared…
…is a problem halved, goes the proverb. Eugene Delacroix, a 19th century French painter, certainly agreed. While he's known for saying that "the secret of having no worries – is to have plenty of ideas", in actual fact his real secret road to calmness and a good night's sleep was offloading the hard work of painting backgrounds to his team of artists, while he created the scenes and focused on the highlights. Not so much a problem halved, as sliced up into small, manageable portions! Clever. And his output of saleable paintings increased, too.
Perhaps there's a lesson here for the hyperconnected enterprise? Trying to cope with life's complexity alone is demoralizing. Too many worries, too little time to focus on the future. A better approach, as Delacroix demonstrated, is a collaborative one. Offload most of the worries to a partner whose only task is to resolve them – and prevent them arising in the first place.
Your organization is a broad canvas. You need to get the right mix of systems, applications, technologies, people, connectivity… the list is long and complex. You can't do it alone. Many organizations attempt to, but by doing so they run into problems. Overworked, stressed managers make mistakes. Things slow down. Agility suffers. Innovation is stifled.
At Fujitsu, we're determined to help you manage your work so you can spend more time running your own life. That's what our Managed Network Services are all about. If work is under control, you can sleep better.
Dream big
With the present under control, you can stop having nightmares and devote your waking hours to where you can make a positive strategic impact for your organization.
In a hyperconnected world where everything, every system, application, person, and 'thing' are constantly connected and exchanging data, it's difficult to keep pace with change, let alone deliver innovation to drive growth.
By choosing a managed services partner you can focus on what matters and dream big. You get the mental space and time to collaborate with colleagues and develop your business, be creative, be bold, and think big instead of fire-fighting problems. A Managed Services partner like Fujitsu will deal with the vast majority of issues that undermine your sleep. That will leave you free to focus on what really matters – the fundamental issues which underpin the continuing dynamism and development of your organization:
How can I understand and exploit new technologies like network virtualization without wasting valuable resources?
Which technologies and services work the best and which should I pick so my decisions make a difference?
How can I make sense of the many (often conflicting) claims made by vendors for technologies I know I need but can't decide which to choose?
How can I find the right people with the right skills (much in demand by my competitors and in short supply!) to make the most of virtualized network technologies… and then retain those people?
How can I cope with the complexity that more digitalization, Software Defined Networks, IoT devices and systems, Artificial Intelligence, and Edge computing brings to the network while keeping focused on core business objectives?
Our Managed Network Services offering helps you think more clearly about those issues. We have the experience and expertise to help you cope with both day-to-day problems and future-focused decisions. We are a leading ICT service provider and experienced network operator and will enable you to maximize the value of your network investment (while increasing your return on assets). We have the end-to-end skills, expertise and capabilities to manage your entire IT estate – from infrastructure to applications.
Better sleep gives you a competitive edge
That's the bottom line. When you sleep better, you're more likely to have great ideas. You can lead. You can drive your business forward. You can innovate and get closer to your customers, whilst being more efficient and agile. It really is that simple. We can help you make the most of virtualized networks in which you can have an idea when you wake up and deploy it on the network before lunchtime. If it works, you run with it. If it doesn't, you learn and go again. And all the while you know that your network and its services are being managed safely, securely, reliably and expertly while you dream big.