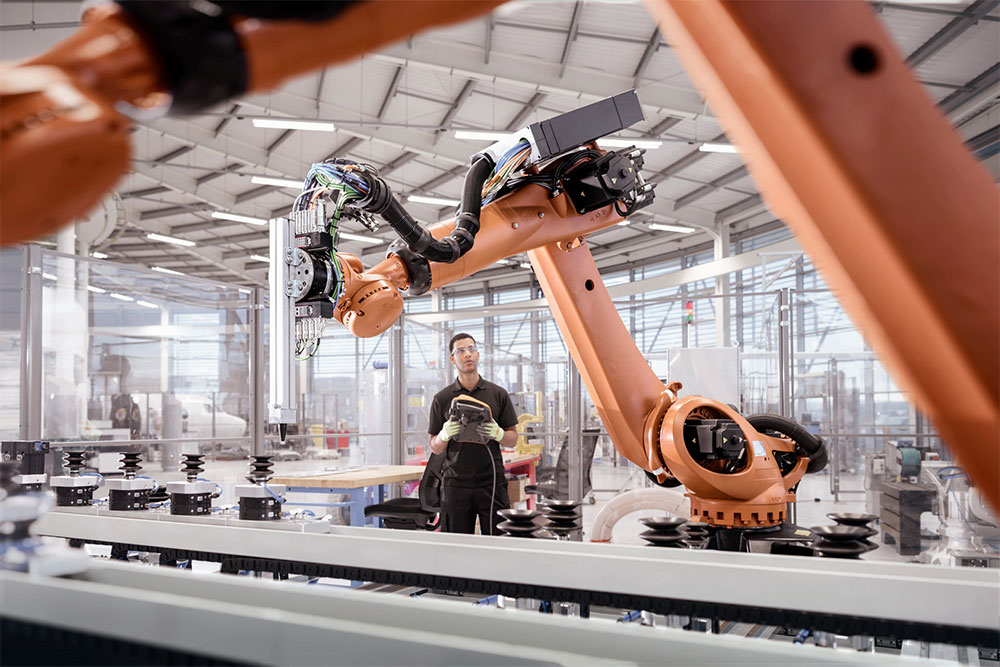 A factory used to be a box in which you made things. Now it's a seamless flow of data and processes which extend from field or quarry through to the consumer's home. This opens up limitless possibilities that manufacturers must address in 2019 – they need to stop thinking about their factories ending at the gates and think through to either end of the value chain. The beauty of digital technologies is that they enable manufacturers to throw off the constraints of the past, unshackle the data currently locked in their factories, capture the power of that data and feed it back into the entire set of processes and relationships so that it can boost efficiency, productivity, cost-savings, and customer relationships and loyalty.
From the factory to the consumer
One consequence of the unconstrained factory in 2019 will be that the primary challenge for manufacturers is getting data out of the manufacturing environment. This will not only help generate better operational efficiency but will also lead to better engagement with the end user too. Manufacturers are now focusing much more on the end user – where historically they have had weak relationships. It's not about collecting or storing data, but creating insights. This is an opportunity for manufacturers to convey data to the end user via a feedback loop, helping manufacturers grow their business by understanding the needs of consumer.
This isn't a case of data feedback for its own sake: you have to do something with that interactivity once the capability has been created. Having direct access to the consumer through connected technologies is a vital way to differentiate from competitors and to grow demand through bespoke mass-production and digital transformation. The connected enterprise will be delivering the elusive goal of mass-customization, which allows products to be made at mass-manufacturing speed and prices but customized for an individual. The connected enterprise makes that possible by combining direct access to the consumer with fully digital production lines.
As the vast value created by Facebook demonstrates, data is powerful stuff. In manufacturing it has equally dramatic potential: to create new business models, stay ahead of market trends, anticipate customers' needs before they're even conscious of them, offer predictive maintenance, achieve mass customization and reap the rewards of servitization. In 2019 the servitization or 'As a Service' model is going to reach the mainstream. This is where Industry 4.0 with data at its core is taking us. A manufacturer thinking in servitization mode will refocus pricing on the outcome, not the product. Hours in the air rather than jet engines; tonnes of earth moved rather than earth-moving equipment; distance travelled rather than cars; hours of continuous operation rather than lifts.
Leverage your data to prepare for a tightening
Data also holds the potential to make your operations leaner and better able to withstand external shocks. With a possible tightening in the global economy in 2019, manufacturers need to hone their data and the processes they come from, to eke even more from them – lower operating costs, higher output. Rising right to the top of the manufacturing agenda now is predictive maintenance – not planning a week in advance, but perhaps years in advance. This requires getting systems in place to know exactly what needs doing. This is still very new and not many manufacturers have grasped the opportunity yet, but we do see forward-thinking organizations starting to really engage with the concept and look for answers.
In fact, this example goes to the heart of effective deployment of capital in manufacturing. I see a clear gap emerging among manufacturers between those who are moving away from a stance of IT spending to IT investment. For example, many enterprises are installing sensors right now, but not all have a clear business case for doing it. This is not just about direct ROI – you have to factor in how other systems and processes are affected by transformation investment. We have seen examples where including the entire range of connected processes has reduced the expected ROI from 15 years to just nine months. I firmly expect the IT investors to be the leaders of the future.
Embrace co-creation to deliver digital transformation
Finally, it's all very well writing a wish-list of things for manufacturers to get stuck into in 2019, but finding good people with the right skills to do them is not getting any easier and is likely to remain difficult. Companies with a strong service component, like Fujitsu, face this every day. We have developed detailed strategies around culture and talent. One aspect is to embrace a working culture and technologies that resonate with the age profile now coming through. Secondly, remove artificial barriers to career progress so great people are not put off roles they might otherwise perceive as dead-ends. Just as important is to recognize the limits on what your organization can realistically achieve – labor differentiation is now so extreme that no single company can expect to drive down all avenues at once. The alternative is co-creation within an ecosystem, combining people and domain expertise from the most logical sources. If you have been experiencing the people-strain of digital implementation, we should be talking.