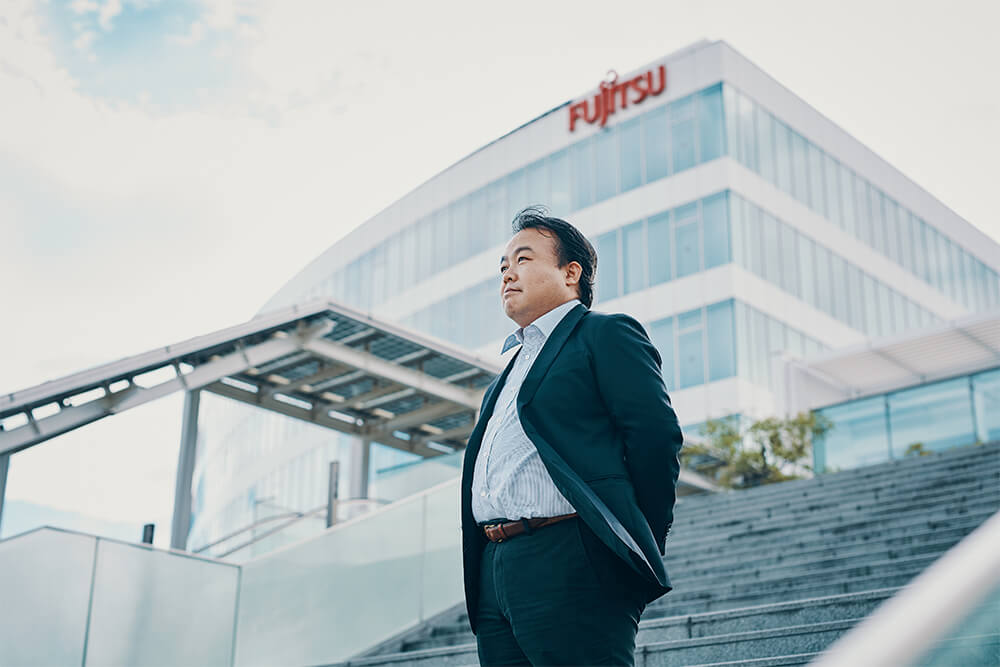 (Continued from Part 1 of the interview.)
In April 2018, three co-researchers including Masahiro Watanabe were awarded a prize in the Research Category for Science and Technology at the Commendation for Science and Technology from the Minister of Education, Culture, Sports, Science and Technology (MEXT) for "Clinical research using a heart simulator." The heart simulator R&D project, which was launched with University of Tokyo in 2008, is now beginning to be used in the real world in fields such as medical education.
First Case of Clinical Heart Simulator Use
"The research that was awarded the prize was technology for verifying the effects of CRT-P/-D (special pacemakers used in cardiac resynchronization therapy for people suffering from serious heart disease) before an operation. This research began in 2013 as a theme of FIRST (the Cabinet Office's Funding Program for World-Leading Innovative R&D on Science and Technology) within JST (the National Research and Development Agency: Japan Science and Technology Agency) as research on clinical use of the heart simulator for patients.
Our hearts pump about a coffee cup's worth of blood per beat. However, in some cases, deviations in the timing between the right and left beats result in insufficient blood supply. In "Cardiac Resynchronization Therapy" (CRT), we implant a device in the patient's body that emits electricity to synchronize the right and left heartbeats. This is ineffective in about 30% of the patients, which makes it difficult to proceed with use given the physical and financial burden of the operation. Thus, there are very few use cases in Japan. Additionally, there was no way to verify in advance the optimal positions to implant the device's electrodes."
"The challenge was to determine whether the pacemaker CRT-P/-D is suitable for the patient prior to operation and to locate the optimal implant position. We developed a heart simulator that achieved this.
The research was very difficult until we mastered the peculiarities of the simulation workflow. Another challenging task was how to represent Purkinje's fiber, the heart's electric conduction circuit that does not appear in traditional MRI or CT. We increased precision by narrowing down ideas to simplify complex information, utilizing AI to streamline procedures, and customizing over many generations.
We performed virtual operations based on data from patients actually using CRT and successfully predicted the effectiveness of CRT-P/-D with high accuracy. We continue to work on prospective clinical studies (follow-up studies on future changes) related to predictive simulation. I hope this award will further accelerate clinical research on heart simulators."
Hoping to More Deeply Understand the Heart with "Heart Explorer"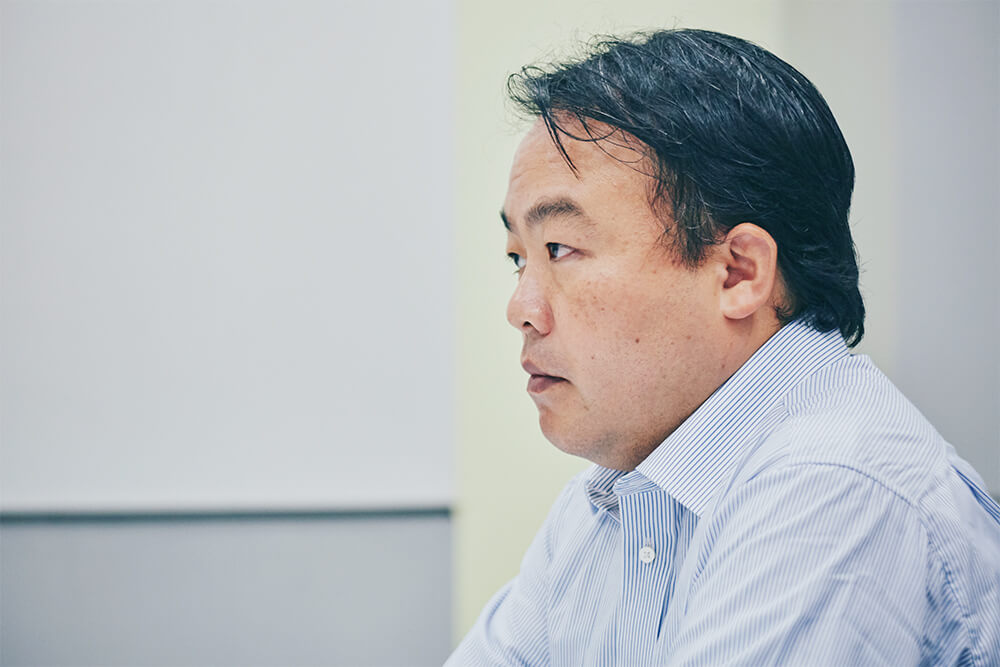 "My team and I both had the idea that the data obtained from using the heart simulator could be useful in medical education, which led to the development of a package called Heart Explorer. The 3D structure of the heart, blood streams, and movements with various coordinated phenomena that are difficult to understand in 2D can be visualized in 3D using VR for observation and analysis. VR is well suited for displaying complex 3D objects such as the heart. In addition to healthy hearts, simulators make it possible to study heart diseases and the fatal state.
Medical education focused on realism with VR/MR(Japanese)
Medical school enrollment in Japan continues to increase since enrollment restrictions were relaxed in 2008. In the U.S., starting in 2023, only international medical graduates who have been accredited based on an international standard will be allowed to take the medical exam, raising the bar for physicians to meet international standards. If students can self-learn with Heart Explorer, this will be helpful for the professors too. Additionally, we hope that Heart Explorer can be useful for nursing students who have fewer clinical opportunities, as well as for retraining, acquisition of more advanced knowledge, and skill improvement for interns, residents, and specialists."
"Since its commercial release in April 2018, it was featured in Newsweek after the Fujitsu Forum in May. The demonstration and exhibition at the VR Lab at the Helsinki seminar in Finland was also successful. After starting domestically, we will expand to China, Finland, and elsewhere in the world this fiscal year.
It may take some time for simulator technology to penetrate healthcare in practice, but we feel that Heart Explorer is a solution that can help in understanding the value of heart simulators."
"Thank You" Keeps Us Going
How did Watanabe overcome the numerous obstacles to achieve this heart simulator innovation despite the rocky R&D road and the daily struggles until results were seen?
"The advanced knowledge and skills of the team members and the warm support from the joint research partners helped me overcome each of the barriers. I am strongly motivated personally to bring this set of technologies into the world. As a team, we have outstanding professors (Hisada and Sugiura) and daily discussions until we nearly grow tired. However, when we manage to overcome a difficult task, they acknowledge our efforts and always say 'thank you.' These two words make our team happy. We came this far based on the joy of overcoming technological challenges one by one."
What Only Simulators Can Accomplish
"While there are various efforts to use ICT in healthcare such as streamlining and diagnosing with high accuracy, the heart simulator is one of the few that can simulate diseased states. It is a tool for verifying the effects of an operation on a virtual heart.
The crucial stage for heart simulators to be used effectively in real medicine has now begun. To this end, it is essential that clinical research continues with doctors' help. Doctors use a lot of medical jargon when they talk with us; we must continue to study medicine to keep up with them."
Treating Rare Diseases and Optimizing Medicine
"In the future, I hope the heart simulator can be used to study dilated cardiomyopathy, the cause of which is still unknown, and arrhythmia, which comes in many types. I also hope it can be used to simulate congenital heart disease surgery on fetuses.
We also receive various requests for content. We hope to expand the technology we have developed to provide information obtained from simulations of other organs—for example, simulation of blood flow in the brain, liver-related metabolism simulation, and so on. We hope this will be useful for doctors as well as provide information on diseases to patients in a more satisfying way. Attitudes toward healthcare may change if this technology becomes a trigger in moving toward optimal medicine.
However, this should not increase burdens in medical settings or on patients. Simulation must be made possible within doctors' workflows. The ultimate goal is to reduce medical expenses and to increase patient QOL."
Masahiro Watanabe
Heart Simulator R&D Leader
Senior Manager,
Solutions Development Dept. I
Medical Solutions Div. III
Healthcare Solutions Unit II
Fujitsu Limited.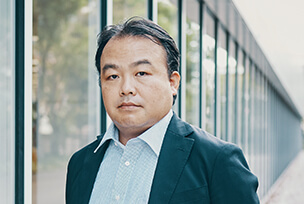 The affiliation and title above are as of the interview held on January 11, 2019
2004: Received a PhD (Computer Science) for research on lesions resulting from aortosclerosis and mechanical stress due to blood flow.
Later, took part in MEXT's IT program "VizGrid Project" as a researcher, and promoted the development of a virtual conference system and research on flow analysis in the human main artery.
2007: Joined Fujitsu. Took part in the joint heart simulator development project within the K computer development project.
2015: Assigned as Manager of the Biosimulation Development Department at the Center for the Future of Medical Care. Has been in his present post since 2017.
Promotes commercialization of a heart viewer for education using VR technology.
Awarded a prize with two others for "Clinical research using a heart simulator" in the Research Category of the Prizes for Science and Technology at the 2018 Commendations for Science and Technology by MEXT.