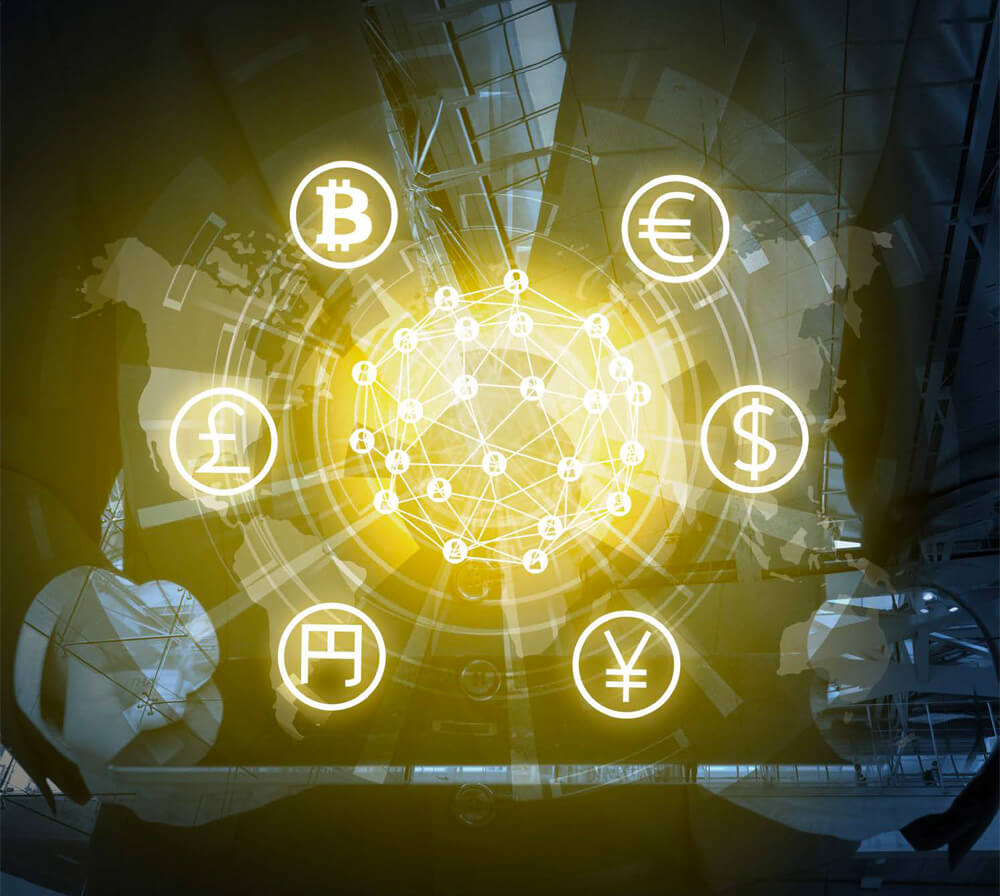 Fintech, the term coined to describe the place where technology meets finance, continues to grow, with ICT start-ups and internet companies offering a range of financial services using new and innovative technologies. Now fintech is evolving, and its second act has begun, with traditional financial institutions starting to work with players in other industries. This global trend has come to Japan, as well. Let's take a look at the latest developments in the rapidly changing digital financial services sector.
In recent years, we have seen a number of new fintech services hit the market, including PFM (Personal Financial Management,) AI-enabled "Robo-Advisors," and marketplace lending. Fintech is now a topic not only for the financial and ICT industries but for businesses across a range of industries. Quietly, fintech's next generation of digital financial services have begun to emerge.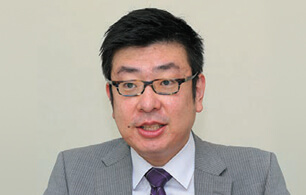 Masahiro Kumamoto
Head of Financial Consulting Group
Consulting Unit
Fujitsu Research Institute
Masahiro Kumamoto, Head of the Financial Consulting Group, Consulting Unit, in Fujitsu's Research Institute, describes the shift as an "unbundling to a rebundling" of financial services. "There was a trend for fintech companies to 'unbundle' financial services that some major financial institutions had always bundled, with the fintechs seeking to offer more convenient services at a lower cost using digital technology," says Kumamoto. "But now we are seeing those 'unbundled' services being 're-bundled.'" Some major financial institutions with megabanks are bringing fintech start-ups into their own ecosystems and are restructuring or rebuilding their products as next-generation financial services.
Major Companies Outside Financial Industry Plunge into Financial Services
Big players from industries outside of the financial sector are entering the fintech market, and it increases pressure on traditional financial institutions to accelerate their rebundling efforts.
In the previous era of "unbundling," the fintech newcomers only targeted services that financial institutions traditionally offered. But now, most industry outsiders are trying to build feature-specific digital platforms. "For example, PayPal offers a platform focused on clearing and settlement. In another example, Fidor Bank built a marketplace and then transformed it into a platform. We will be seeing this new business model taking more market share from the vertically integrated traditional bank model," says Kumamoto.
Also, in an increasing number of cases, companies from outside the financial industry have started offering financial services using data collected in their core businesses. Overseas, digital giants, such as Google, Apple, Facebook and Amazon are already providing financial services through their own digital platforms, taking advantage of their trillions of bytes of user data (figure 1). This development is called "GAFA BANK."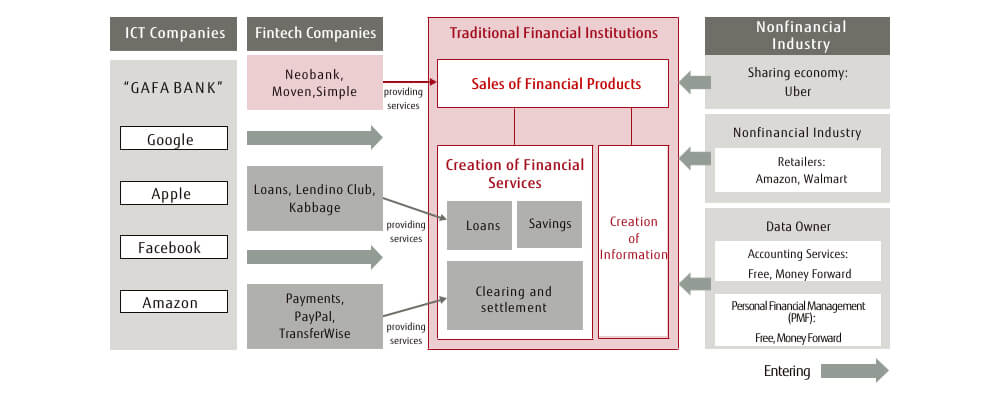 Figure 1: Nonfinancial players have started offering financial services
"Amazon Pay," for example, enables consumers to make payments on other EC sites using their Amazon ID, while "Amazon Lending," provides loans to shop owners to start businesses on Amazon's online marketplace. Also, a key player in sharing economy, Uber collaborates with banks to provide financial services to drivers. These rebundling moves by nonfinancial players "could strike existing financial institutions with a fatal blow in the future," warns Kumamoto,
"If the sharing economy enters squarely into the financial industry, existing financial institutions could find themselves becoming extinct. If Google, Apple, Facebook and Amazon act as GAFA BANK and start to offer more financial services, the threat would become even worse. Traditional financial industry players are already feeling a sense of crisis, and this is spurring them to accelerate digitalization of their businesses and rebundling their services."
In Japan, some companies are capitalizing on their data and technology to enter the financial market from other industries. Some financial institutions view these moves not only as a threat but also as an opportunity to pioneer new business models and as an incentive to move forward on rebundling. Following are some major examples:
Mizuho Financial Group: Aiming for a "Digital Bank"
One of Japan's major traditional financial institutions, Mizuho Financial Group, or MFG, is driving digital initiatives at an accelerated pace. It formed a digital innovation division under the direct control of the president and headed by a chief digital innovation officer. The division promotes open innovation with external organizations both inside and outside Japan.
Blue Lab, for example, is a joint venture sponsored by MFG and WiL (World Innovation Lab), a U.S.- and Japan-based investment and development venture. With a team of talent brought in from outside, Blue Lab explores next-generation financial business models using advanced ICT, with big data, AI, cloud and blockchain. In collaboration with external players, MFG tries to advance innovation in business and technology, looking to realize a "Digital Bank," as a result of rebundling.
Results of the efforts are already bearing fruit. MFG leads the industry in the field of cashless initiatives. In its traditional business, it is committed to achieving lower fixed costs and higher profits. The group is also developing a business model using big data. Based on AI analysis of its own credit data, as well as data collected across customer segments, the group is planning to offer such new services as credit scoring and database marketing.
iBank Marketing: Financial Industry Venture Focusing on Local Community
Another group of traditional financial industry players, regional banks, being rooted in local communities, look at digitalization from a perspective different from that of megabanks. And some regional banks have already initiated unique projects. In 2016, Fukuoka Financial Group established iBank Marketing to explore new business areas together with nonfinancial companies.
"Wallet+," a mobile application developed by iBank Marketing, offers a range of financial services through smartphones. It shows a good example of the unbundling-to-rebundling process. iBank Marketing first unbundled traditional services and then rebundled them using ICT technologies, including mobile. Fukuoka Financial Group also runs X-Tech Innovation, a contest that seeks to recruit new services and business ideas supporting ICT. Developing a relationship with nonfinancial players, iBank Marketing is trying to build an ecosystem uniquely focused on local communities.
As a goal, iBank Marketing is looking to realize "a platform that connects the financial to the non-financial." Expanding cooperation beyond FFG to other regional banks, it plans to build a rural-based platform for financial services, while designing another platform exclusively for fintech companies.
Aeon Credit Service: Delivering a Data Bank Business
The credit service provider of a Japanese retail giant, Aeon Group, Aeon Credit Service Co., Ltd. is another player that drives new types of financial services as rooted in the local community. The company is in the process of building a new business model for a "community-based data bank."
Since it entered the credit service business in 1981, Aeon Group has made it clear that Aeon Credit Service will work for local people, aiming to be a community bank. The credit service provider is committed to building ties with local communities through a network of retail shops across Japan and a number of business initiatives driven by the group. As part of this business strategy, Aeon Credit Service is trying to build a new business model utilizing data provided by consumers.
It's a business model that enables the company to attract consumers to Aeon retail shops by leveraging the value of data it collects about shoppers, such as POS data at Aeon stores, credit card information, e-money information and account information from Aeon Bank. The company combines this set of personal information with external information, such as medical data provided by customers, traffic information, SNS data and weather information. Then all the information will be linked to the clearing infrastructure of Aeon Credit Service. As a mid- to-long-term goal, the company is planning to establish a data bank business to offer high-value services to customers based on analysis of their personal data.
According to the plan, Aeon Credit Service started a proof-of-concept project for an "Information Bank" with Fujitsu in 2017. The Information Bank enables individuals to manage their personal data generated by their use of internet services. Around 500 Fujitsu employees who participated in the project collected and utilized their personal data, while Aeon Credit Service provided them with online coupons based on their preferences as determined by analysis of the personal data. The purpose of the project was to study the impact of the Information Bank on marketing activities, as well as other potential benefits and challenges. The company is considering applying the technology to its existing services.
Sony Bank: Providing Digital Services with Focus on User Experience
Sony Bank has established itself as an internet-based retail bank providing specialized services in foreign currency exchange, debit cards and online home loans, and has become popular among consumers. Despite the fact that it has a relatively small number of employees, fewer than 500, the bank is offering new digital financial services, such as crowdfunding, WealthNavi robo-advisor, AI-enabled home mortgage review and integration of its debit cards with smartphones.
In particular, the bank's debit card offer differentiates card designs, user experience and services, providing users with new value. For example, linked with a smartphone app, the debit card enables users to conveniently check their bank account information, such as balance and usage.
The bank is planning to further promote digital services, focusing on UI/UX, APIs and data. Taking advantage of the strengths of Sony Group, as well as making use of financial data on users, including from clearing and settlements, savings and investments, Sony Bank is looking to enter the mass market to provide customers with "financial services tailored to their personal lifestyles," while going beyond traditional banking services.
Fujitsu Digital Banking: Building A Financial System in the Era of Digital Transformation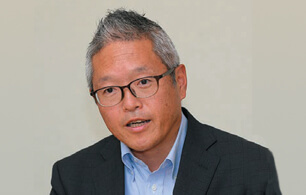 Kazuhide Sato
Head of BUSINESS PLANNING DEPT.
Financial Services Business Unit 1
Financial Services & Social infrastructure Sales G
Fujitsu Limited
As new business models in financial services emerge to meet the needs of customers in the era of digital transformation, Fujitsu has launched initiatives to build a next-generation financial system, which it defines as "Digital Banking." Kazuhide Sato, Head of Business Planning Department for Fujitsu's Financial Services & Social infrastructure Sales Group, explains the value that Digital Banking delivers:
"In the digital era, speed might be the most important requirement of all. So Digital Banking focuses on how swiftly financial services can be provided to customers. Also, integration of front-end channels using digital technology with data technologies on the back end allows us to offer fast, highly personalized financial services to each customer. Our goal is to deliver a superb user experience to our customers."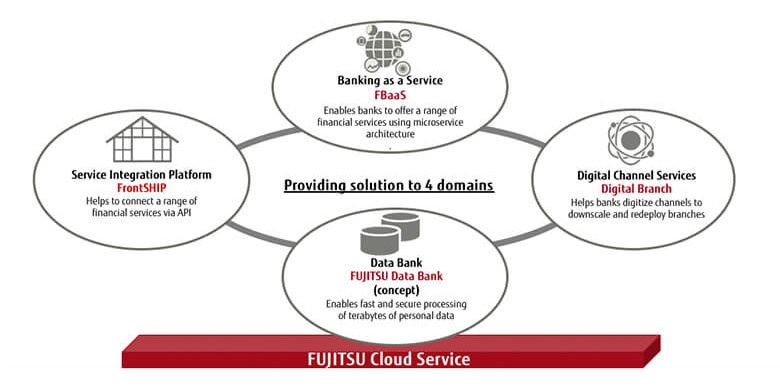 Figure 2: The concept of Fujitsu's Digital Banking
To realize Digital Banking, Fujitsu is developing and offering solutions in four areas. The first is a front-end service infrastructure, FrontSHIP, which enables users to turn their smart devices into a channel for accessing financial services. It also functions as an open API platform that helps users to easily use financial services from other providers through banking APIs. Shizuoka Bank and The Nagano-ken Shinkumi Bank, a credit union in Nagano, are using FrontSHIP. There are more financial institutions that are looking to create financial services by linking with FrontSHIP.
The second is FBaaS, Fujitsu Banking as a Service. This is a digital infrastructure that offers a number of features of accounting systems. Using microservice architecture technology, it offers to customers a range of banking features as a service. FBaaS is planned for launch in 2020.
The third is Digital Branch, an infrastructure that helps financial institutions to accelerate digitalization of channels. Mainly, it consists of three features: "API platform + investment transactions," which enables banks to downscale and redeploy branches with agility; "AI/RPA + downscaled branch," which promotes digitalization and automation of banking services for employees; and "authentication platform," which supports digital front-end. Some of the features are already available and more are planned for release.
The fourth is Fujitsu Data Bank, which enables fast and secure processing of terabytes of personal data. Quantitative data, such as customer attributes and purchase history, is combined with qualitative data, such as customers feelings and open data, to realize highly personalized and integrated marketing.
Fujitsu created an organization called the "Digital Banking Project" to promote initiatives to realize Digital Banking. One hundred staffers with professional knowledge and expertise, including producers, designers and developers, work together to advance initiatives in Digital Banking.
"Fujitsu has a long history of system development for financial institutions. Our team has deep knowledge of financial services. Some of them are experienced consultants and engineers who have a expertise in other industries. That makes us well positioned to support financial services, in which cross-industry players collaborate. Fujitsu Research Institute and our other research bodies are constantly studying and developing cutting-edge technologies, so that our customers can apply them to their businesses before others in the industry," noted Sato. As more Japanese companies seek to compete globally with next-generation financial services, support from ICT companies with a high degree of expertise, service quality and technical skill will be essential. Naturally, Fujitsu is attracting a lot of attention in the industry.