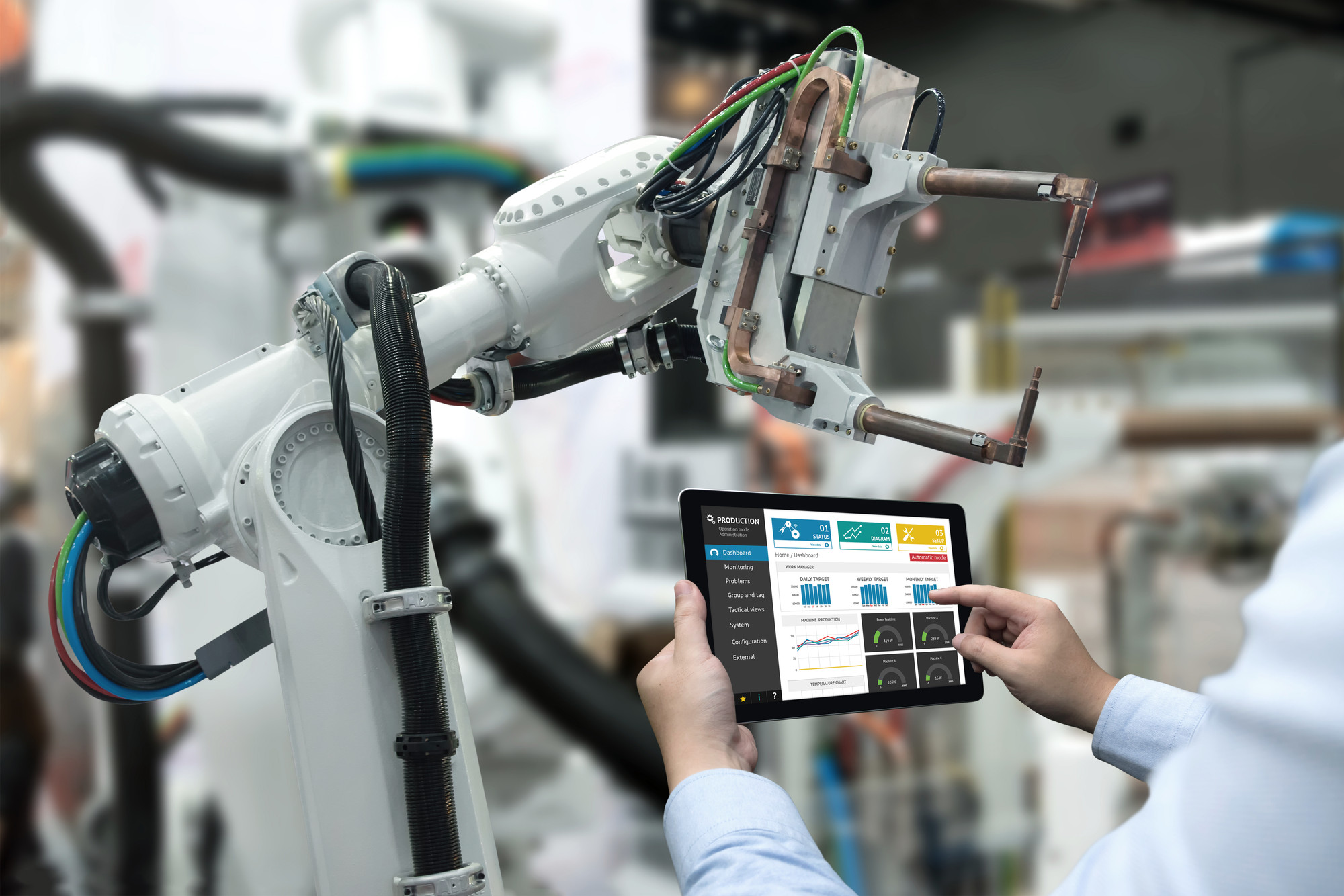 We live in a world that's (mostly) made in a factory. In a new history of modern manufacturing, historian Joshua B. Freeman contemplates all the items in his office and realizes that almost everything in it came from a factory of one kind or another. Our material lives are manufactured on production lines.
Freeman says:
"Most of us would find it extremely difficult to survive, even for a brief time, without factory-made goods."
His next point is a powerful one.
"Yet in most countries, except for factory workers themselves, people pay little attention to the industrial facilities on which they depend."
In other words, we take manufacturing (and manufacturers) for granted. But I believe that's changing.
Digital technology is creating a hyperconnected world in which end-customers – you, me and everyone who goes into stores or buys goods online – have suddenly found themselves much closer to the factory production lines which produce the goods we want. Suddenly, factories don't just make things – physical products that all look the same – they also produce services which are customized to individuals.
That's what Industry 4.0 is all about. I think we should celebrate it. We should relish and exploit the opportunity to get closer to customers (whoever they are) and reap the rewards of hyper-connectivity. As Freeman proves in his excellent book, manufacturing has been at the leading edge of technology since the start of the First Industrial Revolution. In fact, it started the whole thing off. We owe our modern comforts to those pioneering manufacturers.
As more and more people realize the potential of this transformation, manufacturers have the chance to come of age in very tangible (and profitable) ways. What's happening is that IT and OT are coming together within manufacturing organizations to create a smooth and seamless flow of data.
And the final customer – whether that's a corporate or an individual consumer – can now connect to both IT and OT within the manufacturer's ecosystem. That, in turn, generates even more valuable data which can be used to fine tune outputs and achieve mass customization and (the legendary) Lot Size 1.
Manufacturing, as a sector, is probably only half the size of a sector like financial services. The latter is known for its use of digital to serve customers in new ways. But manufacturing has pioneered far more technological advances than finance. It far outstrips other sectors in great new ideas. The problem is, people don't know it. So, we need to shout louder about manufacturing's key role in creating the hyperconnected world.
And consumers really do want to get closer to manufacturers – they just love customized products. They're also becoming more and more concerned about the provenance of the things they buy.
A good example of that is training shoes. Big brands are now offering customers the chance to find out where all the materials that make up their shoes come from. So, for instance, by using plastics salvaged from the seas they can help alleviate the problem of marine pollution. At the same time, they can mix different materials, colors, designs and even have their names (or messages) specially stitched into their shoes.
That's mass customization. It's Lot Size 1. And digital technology makes it happen.
Suddenly, the ordinary consumer has a direct link to the production line. They have total visibility of their product, where the materials that make it up come from, and how (and where) it's made. And it's not just shoes: automobiles are also being custom-made in factories.
Big names like Tesla are offering bespoke cars ordered online and then produced without any disruption to the ever-moving (highly automated) production line. Factor in 3-D printing and even deeper IT/OT integration and production lines can be widely dispersed to reduce shipping costs and deliver a more responsive service. Those are all benefits of hyperconnected systems.
At Fujitsu, we're helping to pioneer all those elements. We are, after all, a manufacturer too. And we've been a manufacturer for decades. So, we're proud to be at the forefront of this new era. We're actively delivering Industry 4.0 and ensuring that as the manufacturing sector comes of age, we all benefit.
Fujitsu
September 12, 2018