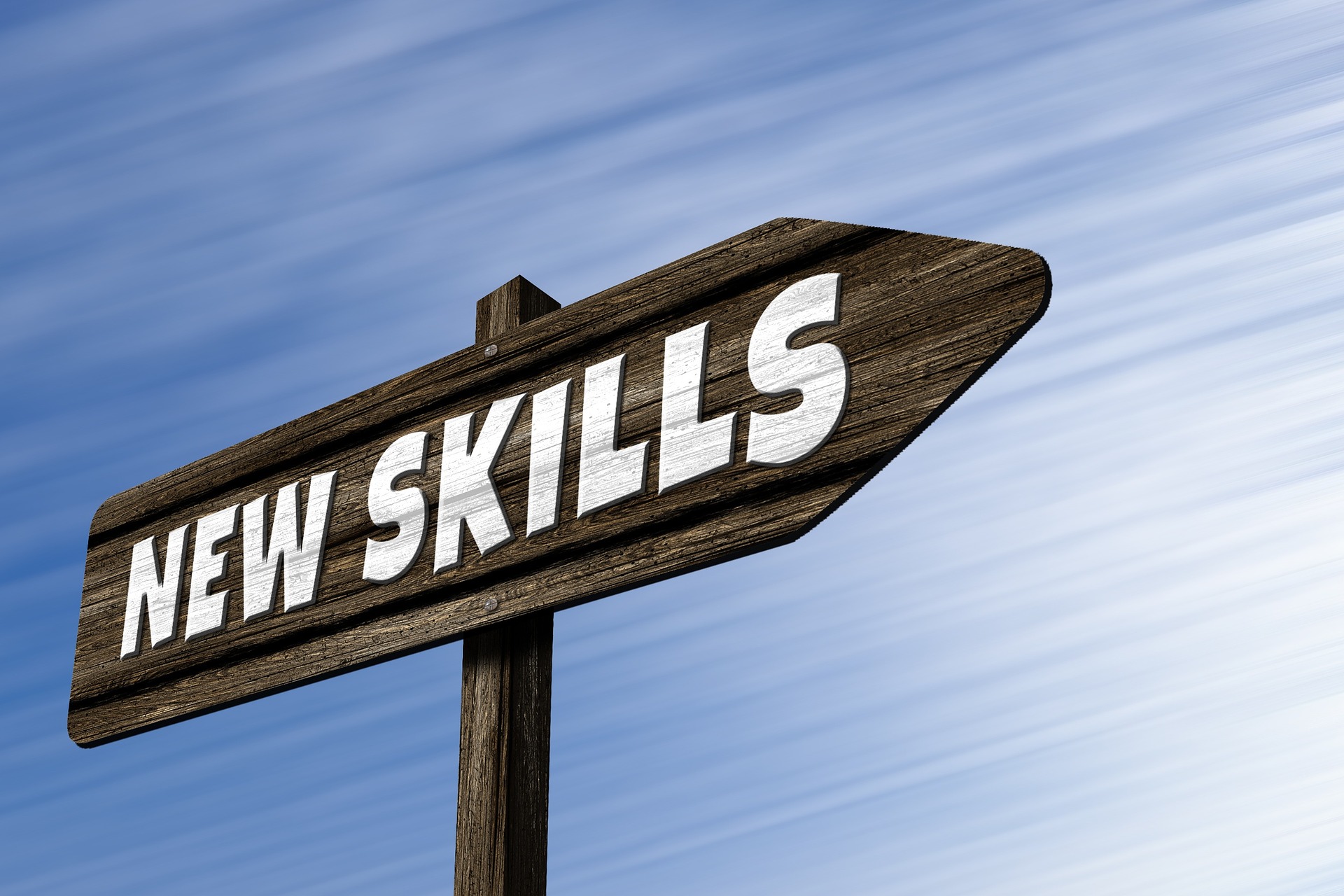 What's driving the actions of our customers? What's driving the actions of our partners? I am confronted with these questions every day.
These questions are important because they help us develop a sense of what Fujitsu Enterprise Platform Services (EPS) needs to initiate and provide today in order to be ready for the market demands of tomorrow. Regular meetings with the members of the Fujitsu NEXT User Group BS2000 help us to find answers we are looking for.
We have relied on these meetings for many years now to gain first-hand insights into what customers will be demanding in the years ahead.
One key demand stands out in particular: There is an urgent need for young IT talents when it comes to mainframes. Thus concepts for educational and training programs are necessary to help promote mainframe skills and support digital business with great success – both today and tomorrow.
Regardless of the sector – taxation authorities, insurance companies, public administration, industry or commerce: The pressure is building in those areas where mainframes have been in operation because data centers desperately need knowledge transfer and young talents to keep up the pace.
There are many good reasons why CIOs are banking on mainframes as central fundamental elements in their digital transformation projects. However, a large number of mainframe experts will be retiring over the next few years.
What's more, mainframe and data center technologies have been overshadowed by trendy IT "hype" topics and thus neglected in many university programmes. All of this has created a huge gap between the demand for skilled personnel and the current availability of IT professionals in key sectors.
Even as digitalization is transforming the requirements in mainframe data centers, we and our customers are still faced with the challenge of keeping experienced and well-trained people among our ranks and helping them develop their skills for the future. Shaping knowledge transfer and getting seasoned mainframe experts ready for the demands of digital business is an enormously huge task.
EPS Academy: Training and education are the keys to the future
That's why we launched the Fujitsu EPS Academy initiative about three years ago. We wanted to consolidate and strengthen our training and career development activities, not to mention recruitment activities, across all Fujitsu mainframe units throughout EMEIA. This has enabled us to react much faster and with more precision to customer requirements in today's extremely dynamic market.
We succeeded in developing the EPS Academy based on a holistic approach. The concept behind the EPS Academy brings together a wide spectrum of participants – customers, partners, Fujitsu department teams, schools, universities, professors, and students. The purpose of this consolidation is to promote the transfer of knowledge and the exchange of ideas through training and other initiatives that will generate mainframe enthusiasm among young IT specialists. The concept is supported by four pillars:
Classroom training is focused on a wide-ranging program aimed at customers, partners and Fujitsu employees that provides participants with essential mainframe know-how and insights into the significance of this mainframe expertise in a digital world.
Training-on-the-job has attractive options for trade school students and graduates.
Dual Studies Programs at Fujitsu offer high school graduates a number of exciting alternatives to the classic university curriculum
Academic Cooperation Programs cover a broad range of activities that generate mainframe enthusiasm among students – so much so that this area of IT expertise is growing in importance in courses of study at many levels.
Finding and promoting young talent
We are doing everything in our power to recruit qualified young people to fill positions in our customers' enterprises and in our own business as well. Our recruiting concept is comprised of three steps: "Generate enthusiasm. Share experience. Transfer know-how."
From my own experience, I know that technology can be very exciting – I started my career in technology early and then went on to study engineering. I have always enjoyed working in this field, and I see all kinds of opportunities for career development in many areas of our industry.
One of my personal goals is to generate interest in technology among girls and women – and the Girls Days at Fujitsu provide a great opportunity to do this. Of course, there are many activities that we leverage to introduce young people to the many exciting and rewarding aspects of mainframe computing. Here are just a few examples:
We host Mainframe Days at regular intervals so that students can come in and see what kind of work is being done in this sector. The Stuttgart Technology University of Applied Sciences – Hochschule für Technik (HFT) – has participated in these events for more than ten years now, along with the TU Munich or the Goethe University Frankfurt. Moritz, a student at the TU Munich, visited one of the Mainframe Days and then decided to spend a semester as a Fujitsu intern. Here's what he had to say: "The teamwork was great, the work environment was very friendly and we were always busy – I would love to be back at Fujitsu. But I still have a few years of study ahead of me. Who knows what the future has in store for me!"
Our initiatives for talent recruitment, dual studies programs and trainees are becoming ever more popular. Victor, who first joined us as a BS2000 mainframe trainee, told me the following: "I especially like all of the opportunities available in the unit where I work. The collaboration in our unit is outstanding, and our jobs are really interesting, to say the least."
One genuine highlight among students is the Fujitsu BS2000 Mainframe Winter School, which is supported by the NEXT User Forum. During the course of four days, we offer an all-round program of hands-on activities, such as Cobol programming and the embedding of mainframes in open worlds through process automation. Amadeus Thomas, a member of the NEXT management board, visited the 2018 event in Geitau and was quite impressed with the results: "The event was a lot of fun and generated all kinds of enthusiasm among the students – they are really interested in mainframes now."
Mainframes are coming back to the curriculum
We maintain cooperative relationships with several universities to support the intensive exchange of information and ideas. For example, we have collaborated with the HFT Stuttgart for some time now, and last year a new BS2000 SE Infrastructure was set up there. This will give students many and much better opportunities to gain experience in mainframe technologies.
We also arrange guest speakers to deliver lectures for IT students, e.g for the Goethe University in Frankfurt. Prof. Philipp Brune recently said: "The seminar on BS2000 middleware as part of the Enterprise Mainframe Computing master course was a great success and enriched my lecture considerably."
In June students from Neu-Ulm, Germany, came to our headquarters at Munich's Highlight Tower to participate a Middleware Day focused on Automotive Scenarios, and in July we met students in Frankfurt and from Erlangen-Nuremberg for a deeper inside into the Mainframe's world.
Many universities and students also contact us directly – like the members of the Computer Science Club at the TU Munich. When this group first visited us, the theme of the presentations was quite exciting: "Code meets reality!" At that time we didn't know how this would all work out. Being connected and collaborating to put ideas into real action. The AI-Summit 2018 is an example of that – an event with more than 300 participants that was held on May17th in Munich and included a Fujitsu workshop on the subject of process automation.
Achieving more together
Moritz, Viktor, Amadeus – young talents like them will give a face of the future. The EPS Academy opens the door and welcomes them to the IT mainframe world with exciting offerings and cross-functional collaboration programs. We have already set up a close-knit network to support our activities, and the network is expanding every day. What's more, our customers also profit from this collaboration and mainframe know-how transfer as they approach the digital future.
Our activities are just as diverse as the multitude of challenges posed by digitization. And, of course, our diversity is intended to inspire more girls and women to seek careers in the world of technology.
That's why we actively support events such as the Mixed Leadership Conferences, Girls Days, Digital Media Women discussions, Ada Lovelace Days or Executive Global Female Leadership Conferences – they all contribute to promoting the "knowledge society." This is how we shape the future and consolidate our strengths to ensure success. I am fully convinced that we will succeed in this endeavor. ..
Would you like to join the EPS Academy network? Just send me an e-mail: eps.academy@ts.fujitsu.com
What does the future hold? Get all the latest insights at Fujitsu Forum 2018 in Munich on 7-9 November 2018. It's a "must-see" event! And I would be very pleased to see you there!