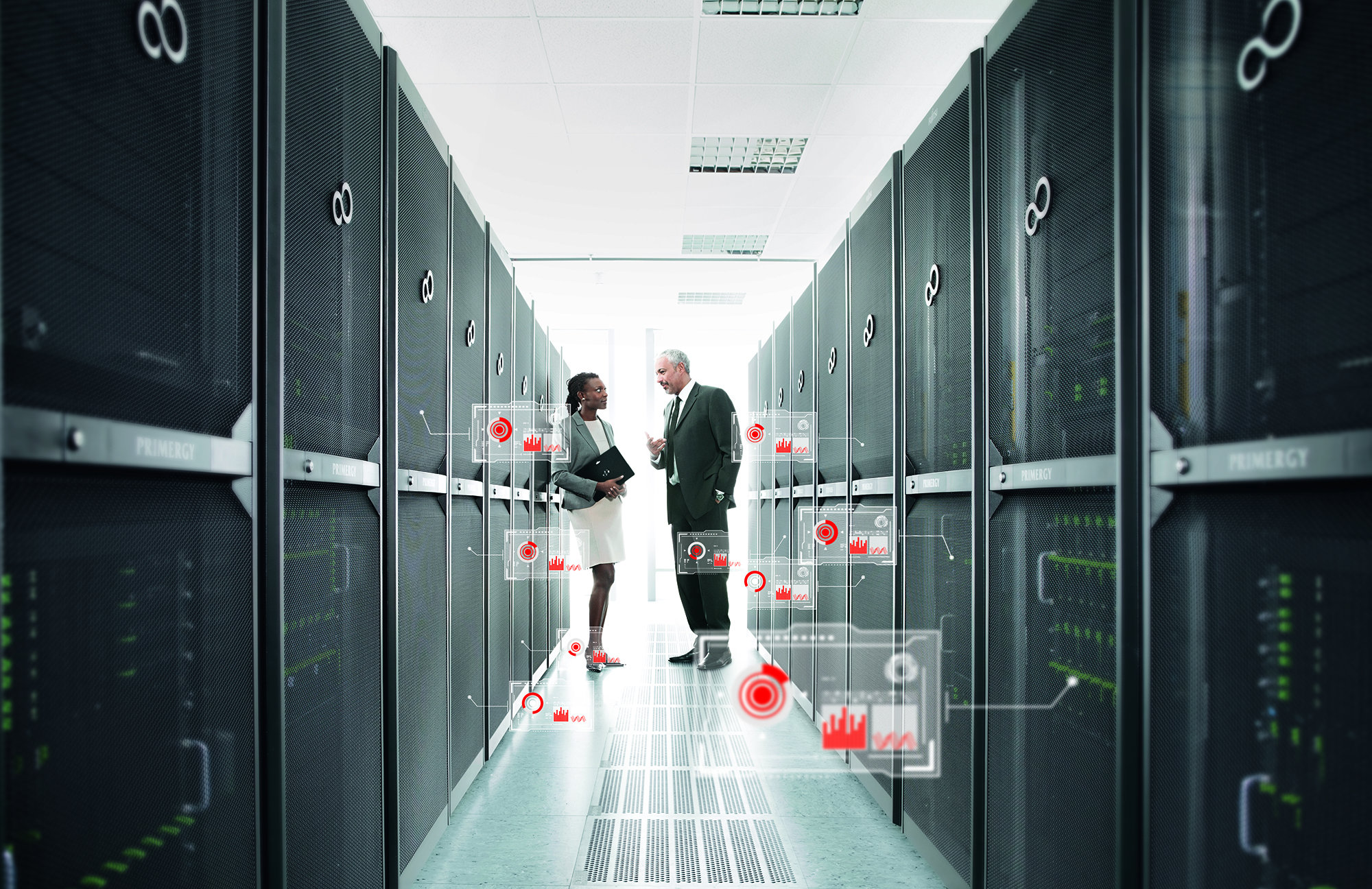 Does your infrastructure still meet the requirements of your operations?
It seems quite simple. All you need is computing power, storage capacity, a network to connect everything together, as well as software to manage your applications, just as you need a heating system and some radiators to keep your house warm.
However, there are some big differences. Data centers are becoming increasingly critical to the success of the modern business. There are always new tasks and demands on IT that have to be mastered, while your heating system is always faced with the same challenge. In addition, some of the already existing infrastructure is not designed or optimized for these new emerging tasks.
Balance maintenance and IT innovation
Your heating system usually does not require much attention or maintenance, but is installed in the basement or a separate room and does its job. At best, you receive a visit from the chimney sweep once a year to measure and check the exhaust emissions.
But for data centers the adoption of digitalization and incorporating technologies such as IoT, artificial intelligence, machine learning, augmented reality or big data, means that existing infrastructures are quickly pushed to their limits.
And this comes at a time when many IT organizations are facing skills gaps plus staff and budget constraints that impact on their ability to deal with multiple change requests. Therefore it is not surprising that a lot of companies spend more than half of their time and resources, not on innovative projects, but on activities whose sole purpose is to prevent existing systems from breaking down, known as "keeping the lights on".
Just imagine the potential if the proportion were different and the IT infrastructure had been designed or optimized for different tasks, workloads or energy and security requirements.
Did you know that…
…about 3/4 of all data center operators are trying to strike the right balance between space, energy and cooling requirements?
Traditionally equipped data centers are confronted with an energy density that is continuously increasing due to new IT systems. Thus, the risk of failure due to heat in IT equipment is on the rise.
Furthermore, many operators of data centers do not know exactly how high the current utilization of their servers is, whether the storage and backup system is adequately dimensioned, the current bandwidth used within their networks, or whether all required patches and firmware versions have been installed. Lots of unanswered questions …
It's easier. With the right foundation.
Fujitsu offers professional analyses and recommendations for your existing infrastructure with in-depth examination of your situation and requirements. This analysis will help to identify all the factors that affect the security, reliability and energy efficiency of your IT operations, so that qualified recommendations for optimization can be made.
In addition to this service we also take the efficiency of the recommendations into account to ensure maximum cost-effectiveness for your operations.
And to make sure your servers are designed for the right tasks, Fujitsu offers a fantastic blend of servers and flexible data center solutions for companies of all sizes, across all industries and for any type of workload.
The PRIMERGY servers can be seamlessly integrated in heterogeneous environments to cut operational costs and complexity and to shorten the required time-to-operation. The advantages of this capability are presented in a slightly different way in this video.
FUJITSU Server PRIMERGY. Ensure your servers serve your business
Whatever the size of your business – whether you're a large enterprise with multiple sites, or a small or medium-sized company with limited space and budget – with the right partner at your side who helps to optimize your infrastructure and with the right choice of servers your IT can become the business enabler you've always wanted it to be.
But PRIMERGY servers and a new heating system still have one thing in common: replacing the old technology with new systems pays off because they offer an enormous saving potential. Both the servers and the heating system consume significantly less energy and provide higher efficiency at the same time.